Welcome to the blog, here you will find photos from my shoots and latest news! I hope you enjoy looking through it and getting a feel for the different weddings and shoots that I've photographed.
If you have any questions, please don't hesitate to get in touch!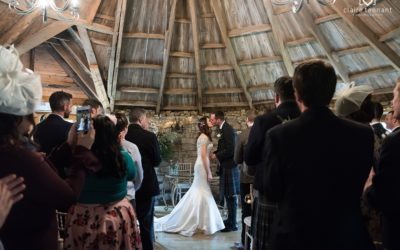 From the moment I met Kirsten and Scott and heard all about their wedding plans, I knew it was going to be an amazing day. The couple had their wedding at The Barn at Harburn which is a picturesque and rustic venue in West Lothian. The day began with me photographing...
read more