Edinburgh Elopement Photography Guide
Each year I photograph a few Edinburgh elopements. Whether they are with or without a handful of guests they are always magical. In fact elopements in Edinburgh are some of the most fun, loving, intimate and relaxed weddings that I have photographed.
My relaxed style perfectly matches those carefree couples who decide to hop on a plane or a train and say "I do" in Edinburgh.
I love taking care of my couples from abroad or from across the UK. I know Edinburgh City Centre well so can suggest fantastic locations for your romantic Edinburgh elopement couple photos. I can even help find you a makeup artist, flowers, romantic restaurants and stylish hotels!
Why an Edinburgh elopement?
Of course eloping will be cheaper which is a big plus! There is no question that even done on the cheap weddings cost far more than many couples can afford.
It can also be very time consuming and stressful to plan everything. In extreme cases planning a wedding can become a bit like a job but one that costs money instead of bringing it in!
Scotland has always been a popular place for marriage for couples from outside of the country. There is obviously the beautiful, romantic setting but there are also practical issues – there is no mandatory residency requirement unlike many other countries.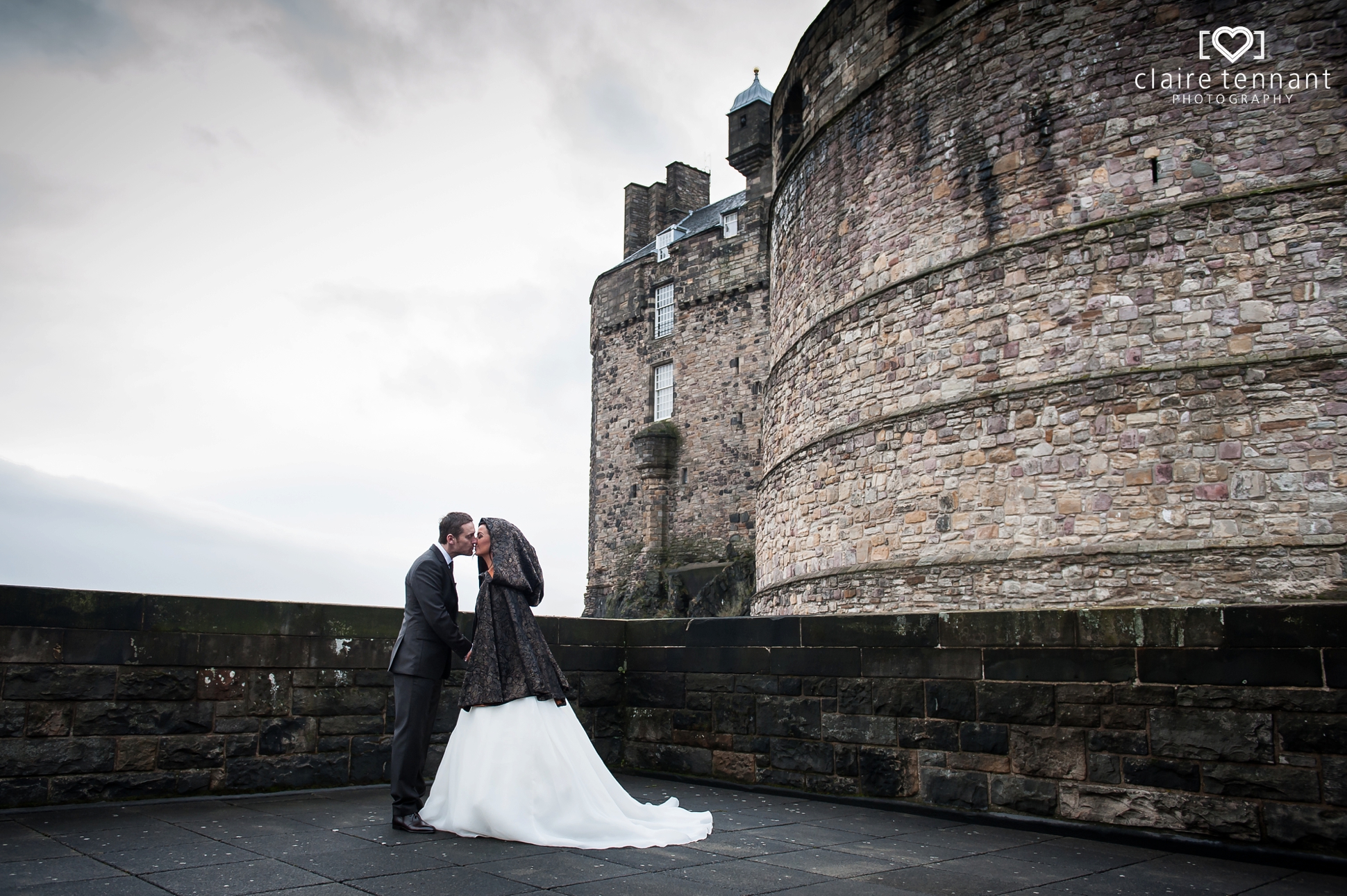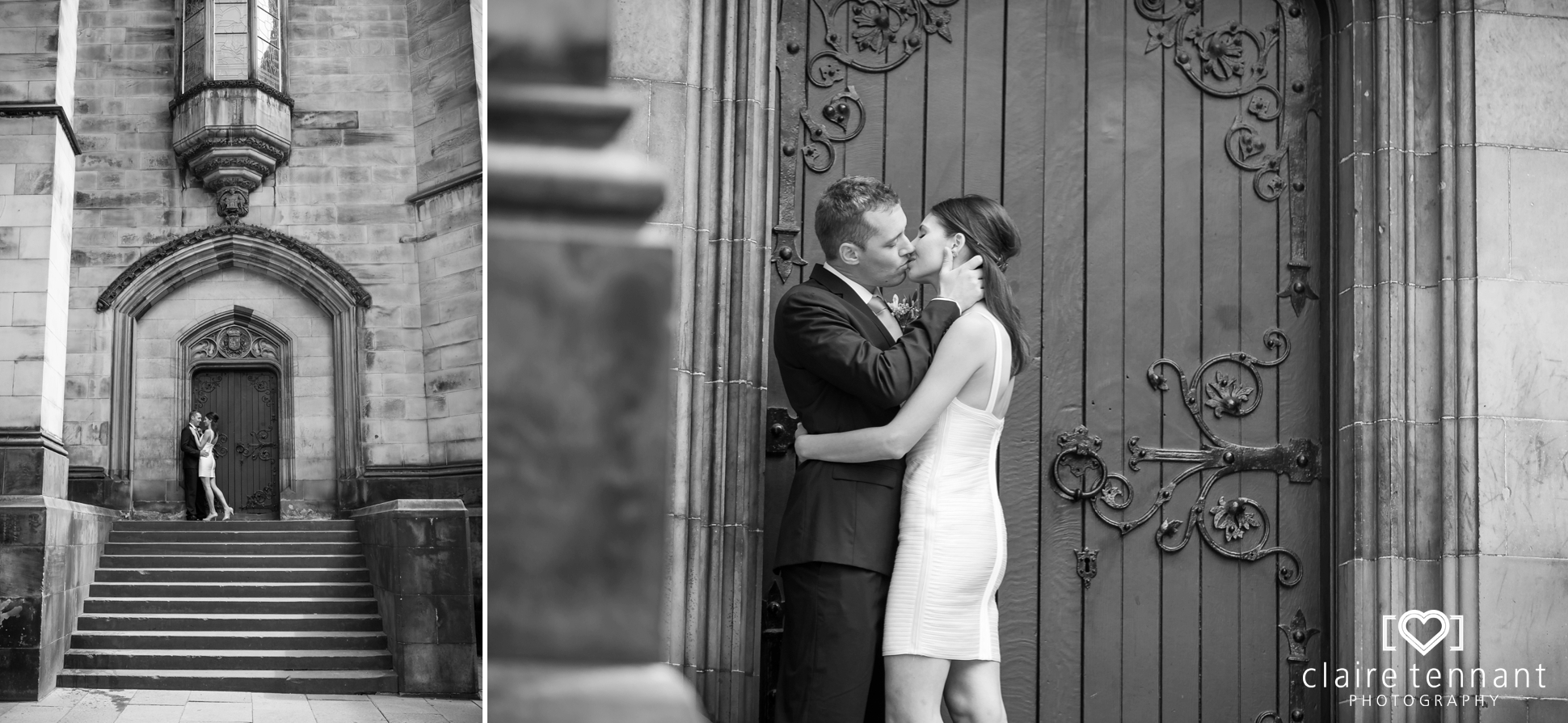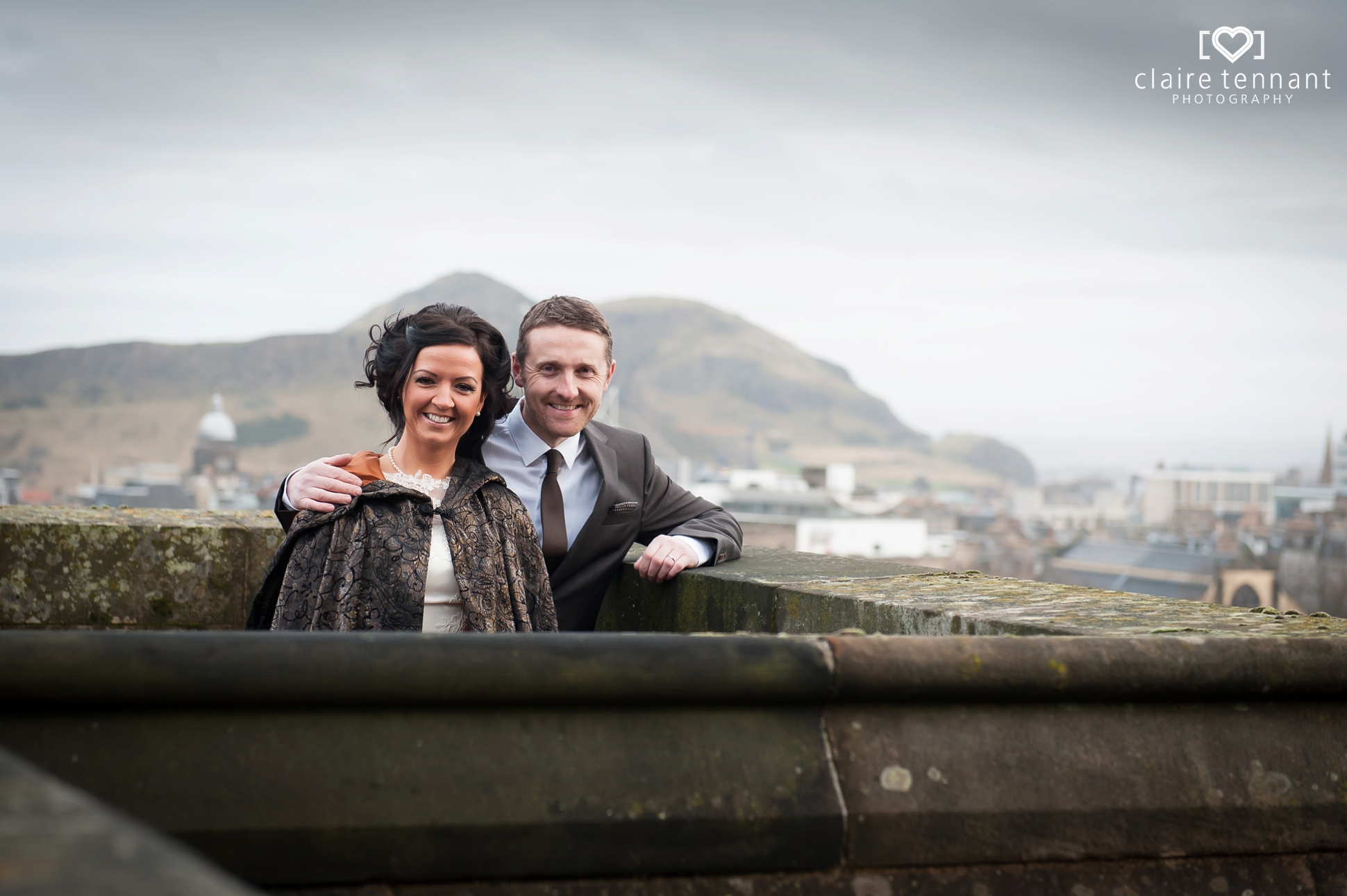 Ceremony Types
There are various types of legal wedding ceremonies in Scotland:
Civil ceremony – Strictly non-religious normally in a registrars office such as Lothian Chambers in the City Centre
Humanist ceremony – Non religious and can take place almost anywhere in Scotland
Religious ceremony – Religious and can take place almost anywhere in Scotland
Interfaith ceremony – Caters for couples of any religion, mixed religion, spiritual, atheist or anything in between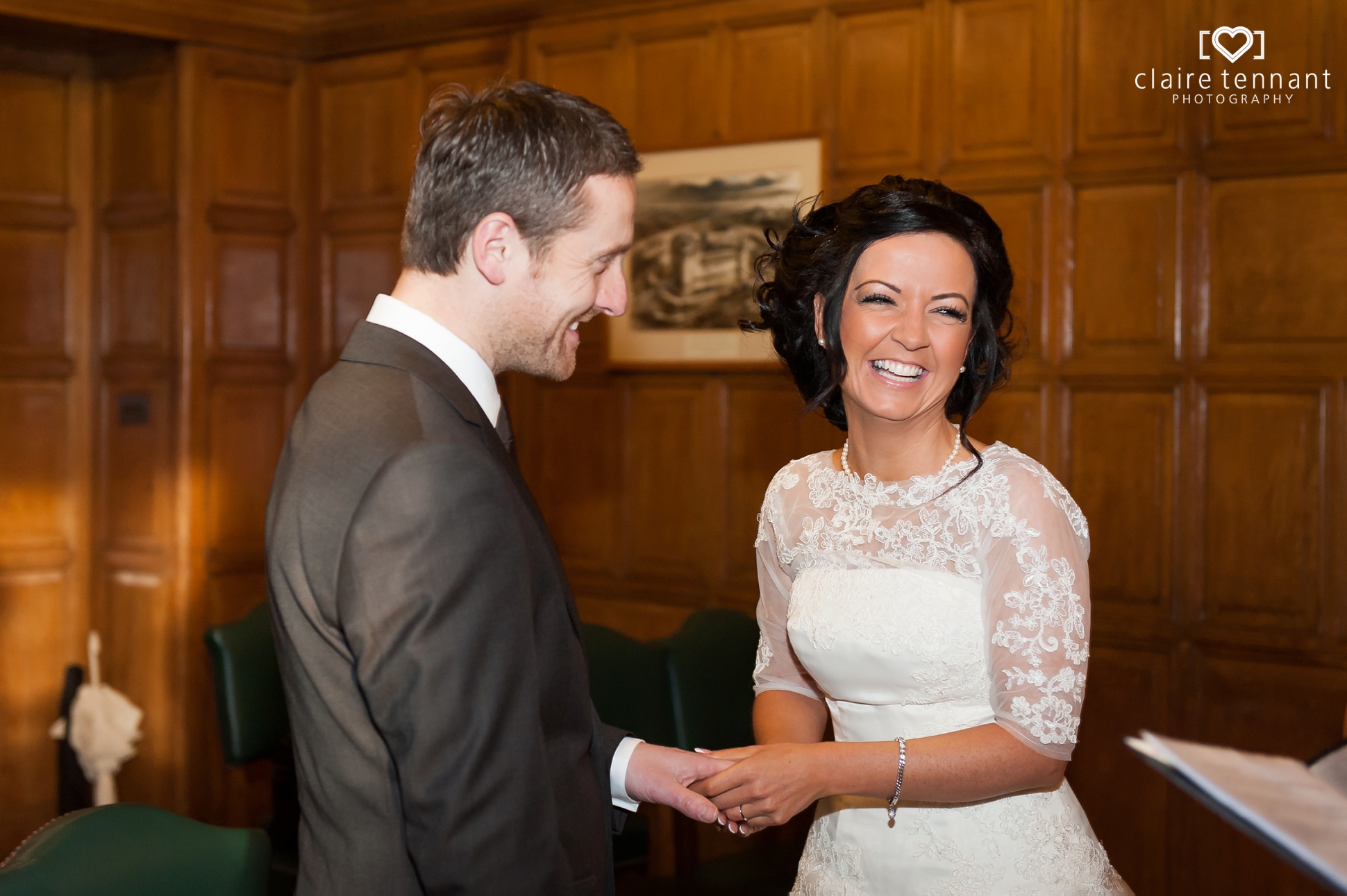 Legalise It
You have chosen your wedding date and venue, so what's next?
I recommend you read this information about tying the knot in Scotland – http://www.nrscotland.gov.uk/registration/getting-married-in-scotland/how-do-i-go-about-it
Booking your wedding is really simple, each of you will need to:
You must post the completed forms to arrive normally 10-12 weeks before the date of the proposed marriage and certainly no later than 29 days before. They will then provide you with an Extract of Schedule – available for collection in person, from the Registrar's Office from 7 days before the wedding date. You, your celebrant and your witnesses will sign this on the day of the wedding and you will then return to the Registrar's Office by post within three working days.
Travelling from outside Europe?
If you are a national of a country outside the European Economic Area (EEA), and Switzerland such as, for example, Australia, Canada, New Zealand or the United States etc., and you intend to visit Scotland to get married or to register a civil partnership, then you will need an entry clearance. The application form is available on the GOV.UK website.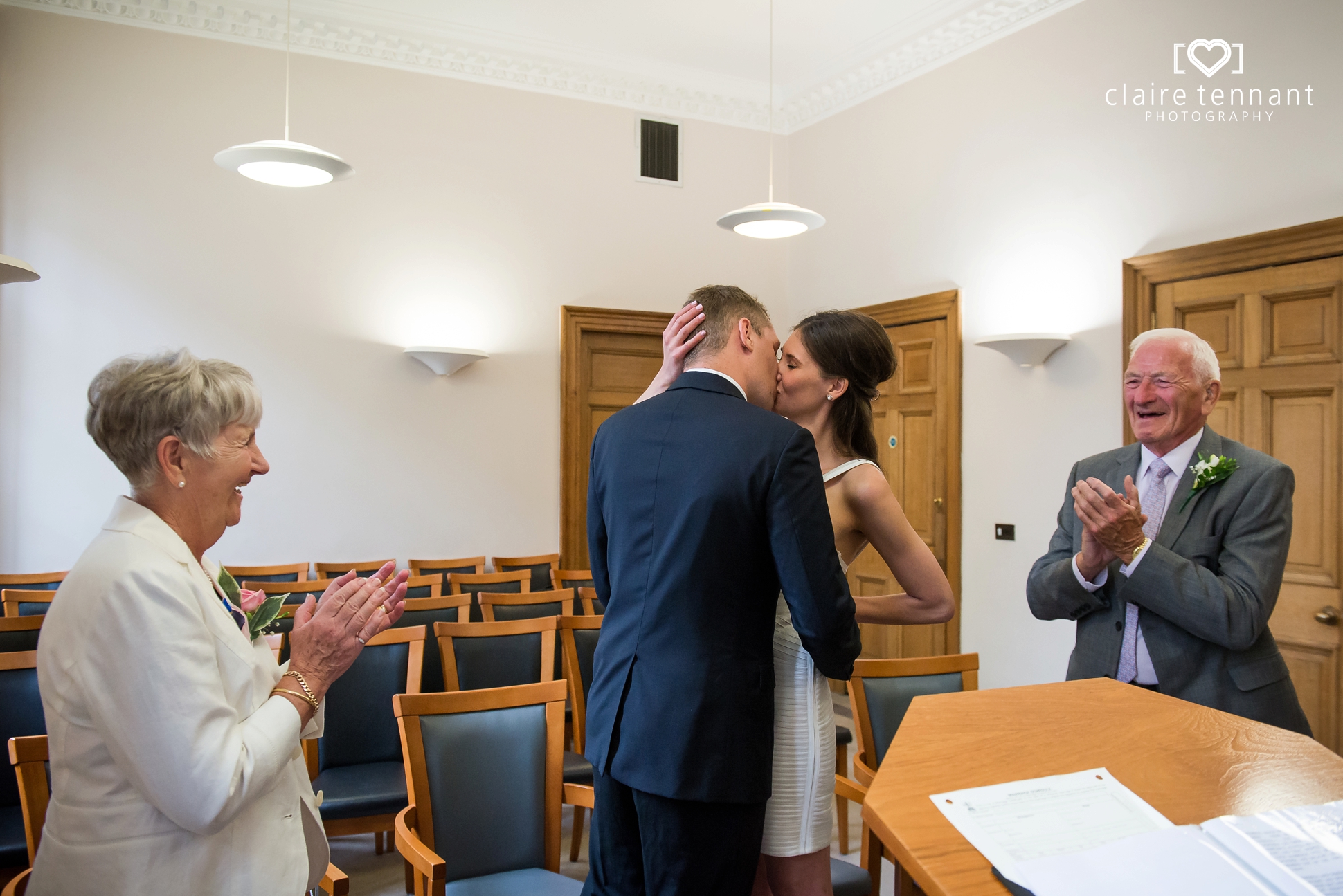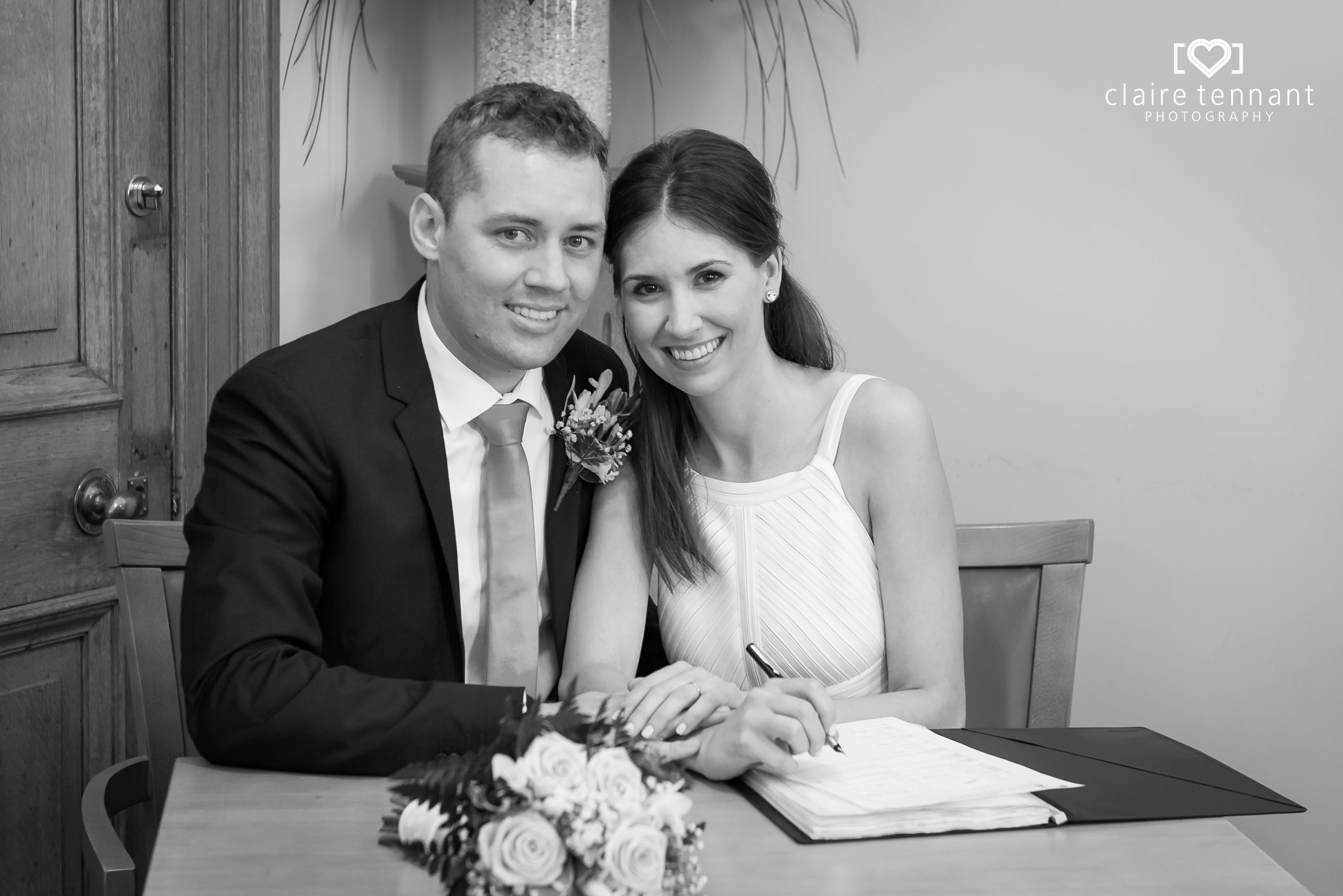 Edinburgh Elopement Photography – Capture the memories
If you elope photos are so important for you and those that couldn't be there. Family and friends will love being able to see the special moments, from getting ready to getting hitched. Photos help re-live the day and make it easier to share your story with friends and family and make them feel like they were there.

Witnesses
You are required by law to have two witnesses present at your wedding. If you aren't planning on having any guests and need a witness then I would be honoured to act as a witness at your wedding ceremony.
Telling people
The thought of upsetting close friends and family is probably what holds most people back from eloping.
If you decide to elope be prepared for some hurt feelings not just from family but maybe even friends. They may not understand at first but over time you can let them see it was the right decision for you. Be proud of your decision and stand by it. The vast majority of people will no doubt be delighted to hear your exciting news. Shocking your closest friends and family with a social media announcement is a big no-no! Make sure you tell them in person to minimise any upset!
View some recent elopements on my blog: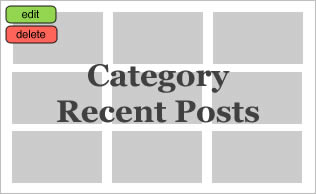 Whatever you decide for your wedding, it's sure to be an adventure and I'd be thrilled if you'd like to have me along. For more information on my Edinburgh elopement photography packages, please get in touch via my contact page and I'd be happy to help!