It was a pleasure to photograph Rebecca and Arran's Oxenfoord Castle wedding last Summer. A gorgeous spot for a wedding, Oxenfoord Castle located just outside Pathead in Midlothian definitely gave an extra special feel to the event. This was the second time I had photographed a wedding there and I was thrilled to be back. The photography opportunities are endless with so many beautiful spots both inside and outside.
I started the day at Becca's parent's beautiful flat where Becca and the girls were getting ready. They then made their way to the castle to get dressed and add any finishing touches. It was great to get the best of both worlds and I had time for plenty pre-ceremony photos of the boys. I love photographing the bridal preparations as it means I am able to capture the excitement unfolding and get to know some of the bridal party more.
Becca and Arran tied the knot in Oxenfoord's beautiful drawing room. It was an emotional and personal Humanist ceremony among family and friends. After the official group and couple photographs had been taken Becca and Arran spent some time mingling with their guests outside. Looking for moments to capture was easy for me because there was so much energy and laughter all around.
Becca and Arran were lucky to have a sunny day, it was a blessing as it meant we could spend lots of time outdoors in the beautiful castle grounds. The three of us had time after dinner to walk to the nearby spectacular avenue of sequoia trees and top up their romantic couple photos. At the end of the day they rocked the dance floor accompanied by their guests, courtesy of the band. You couldn't wish for a more perfect day for Becca and Arran.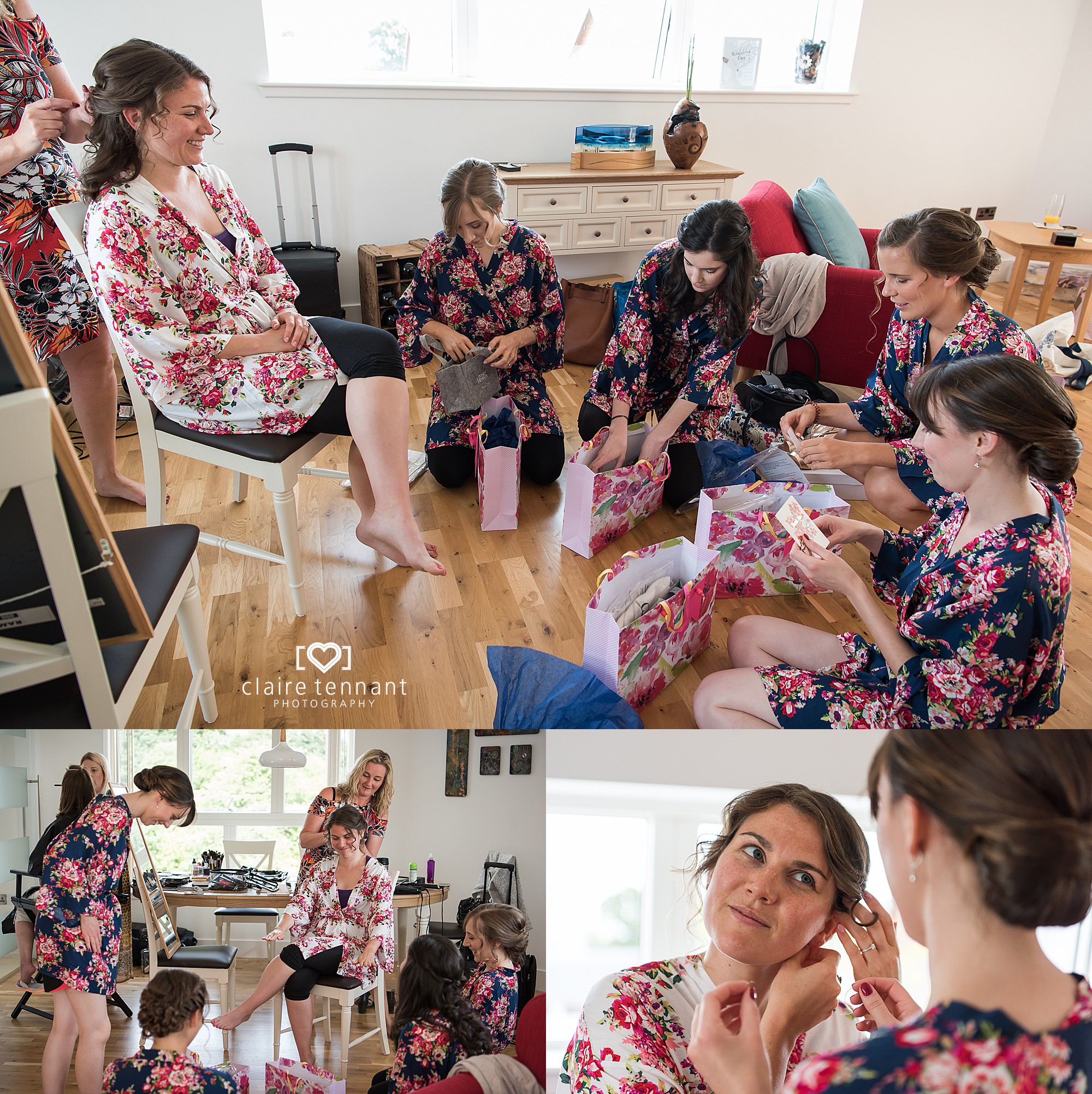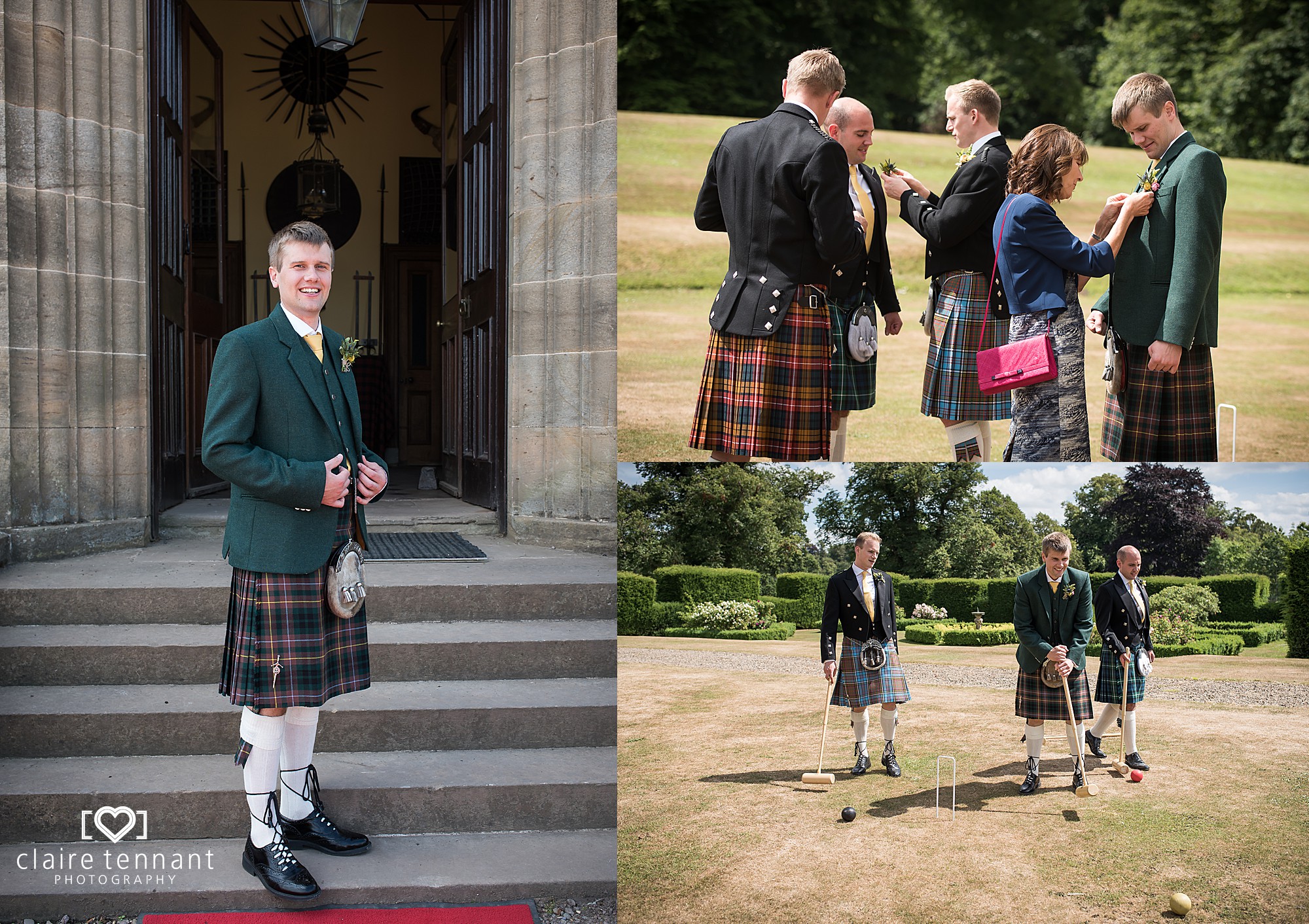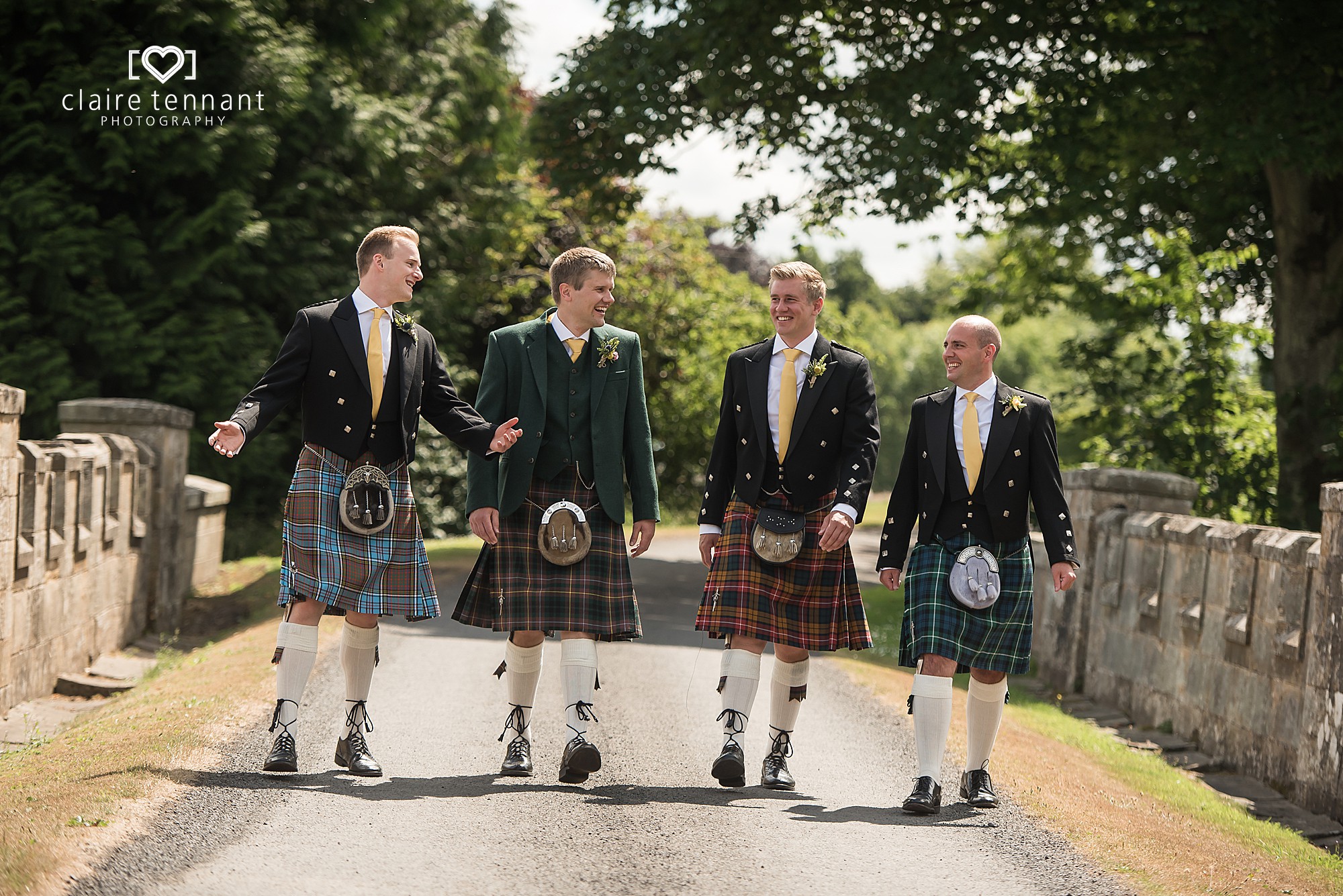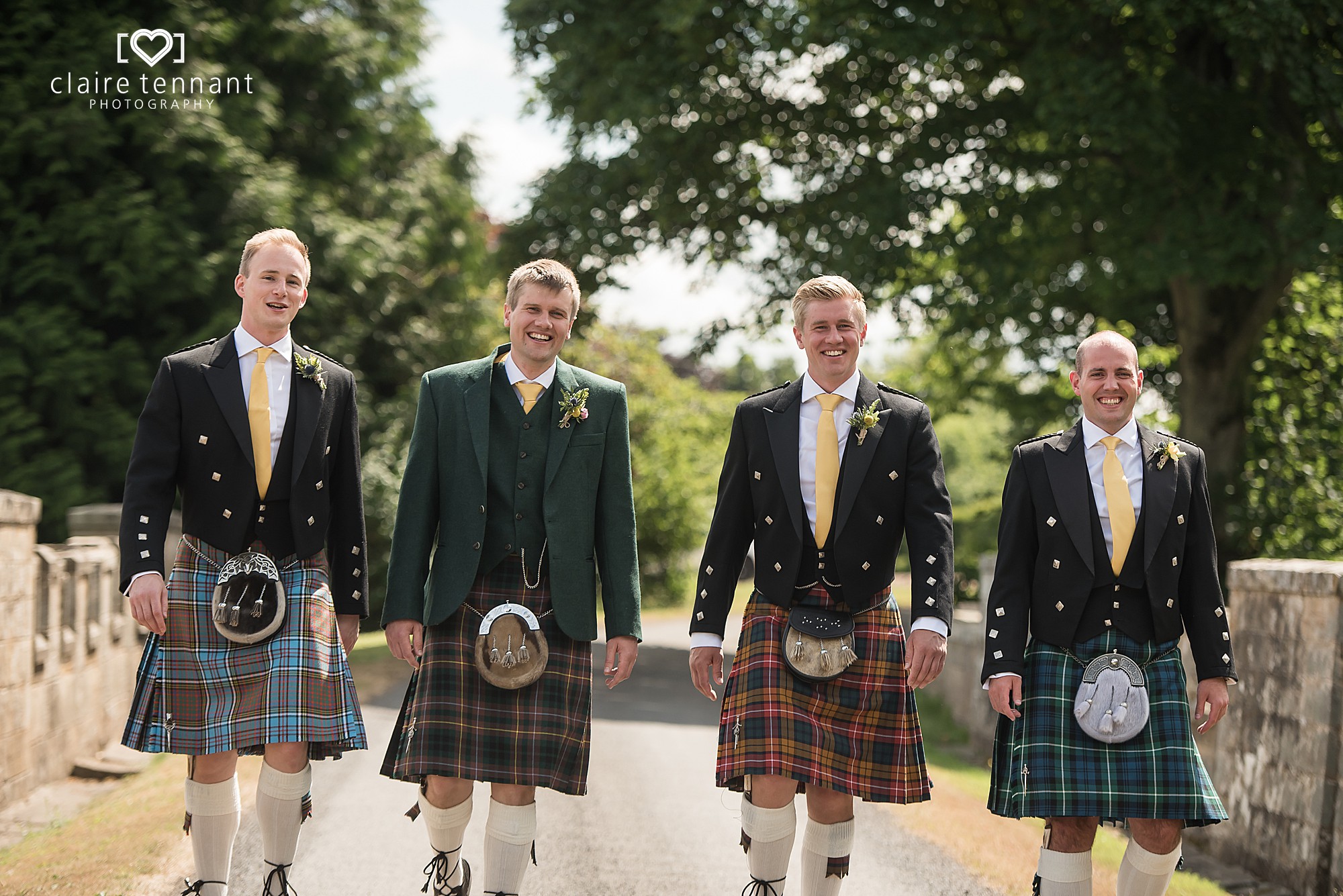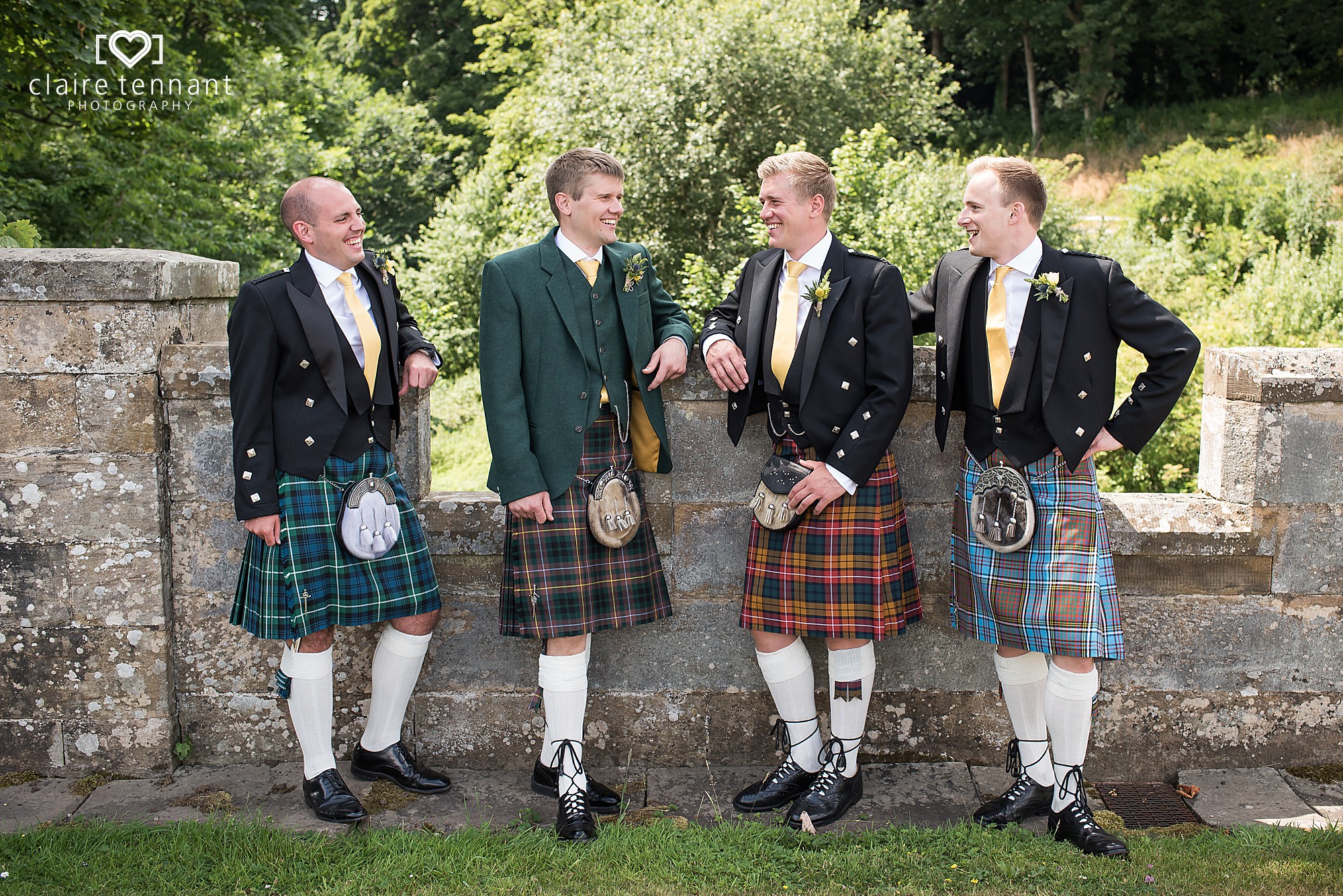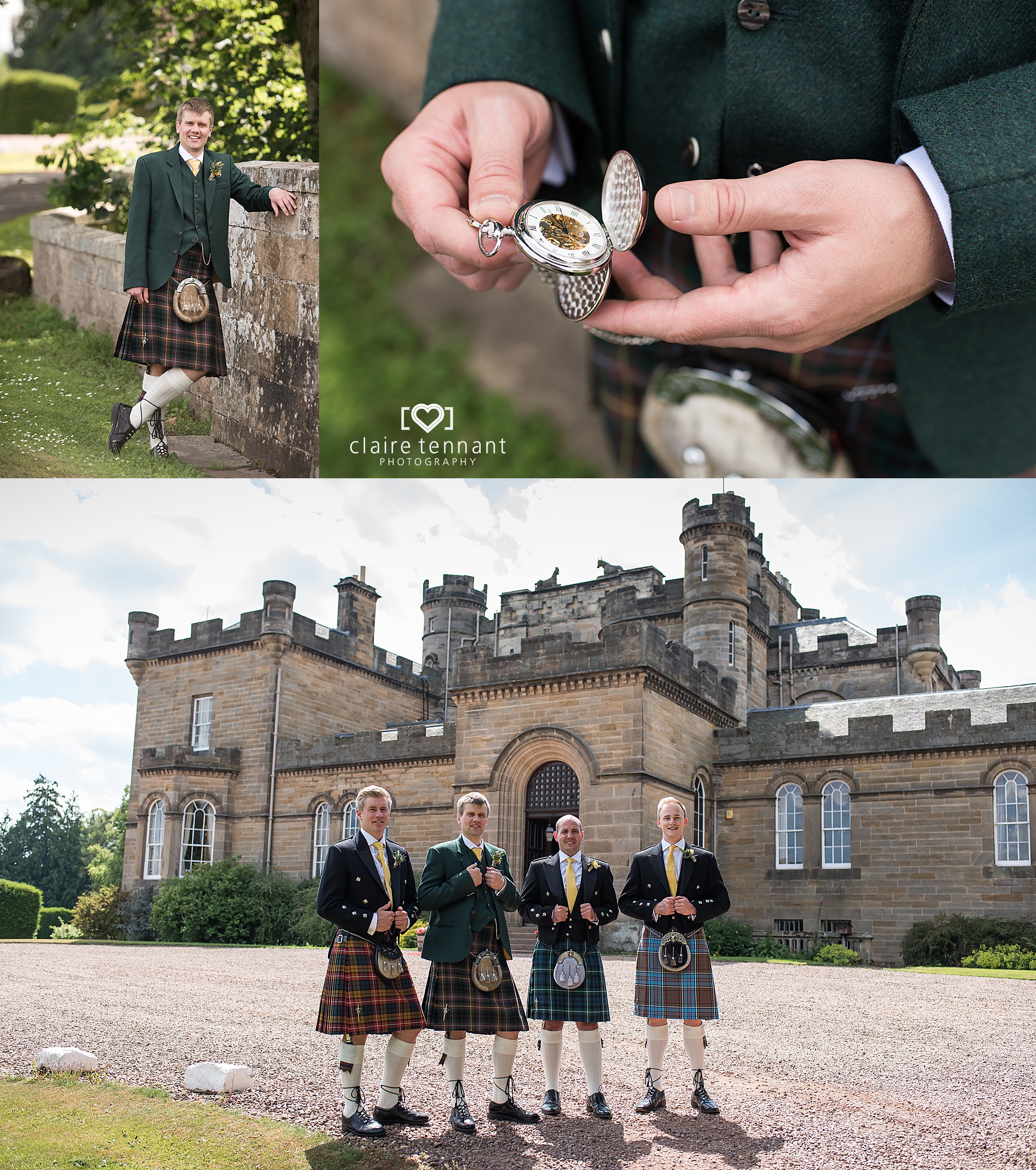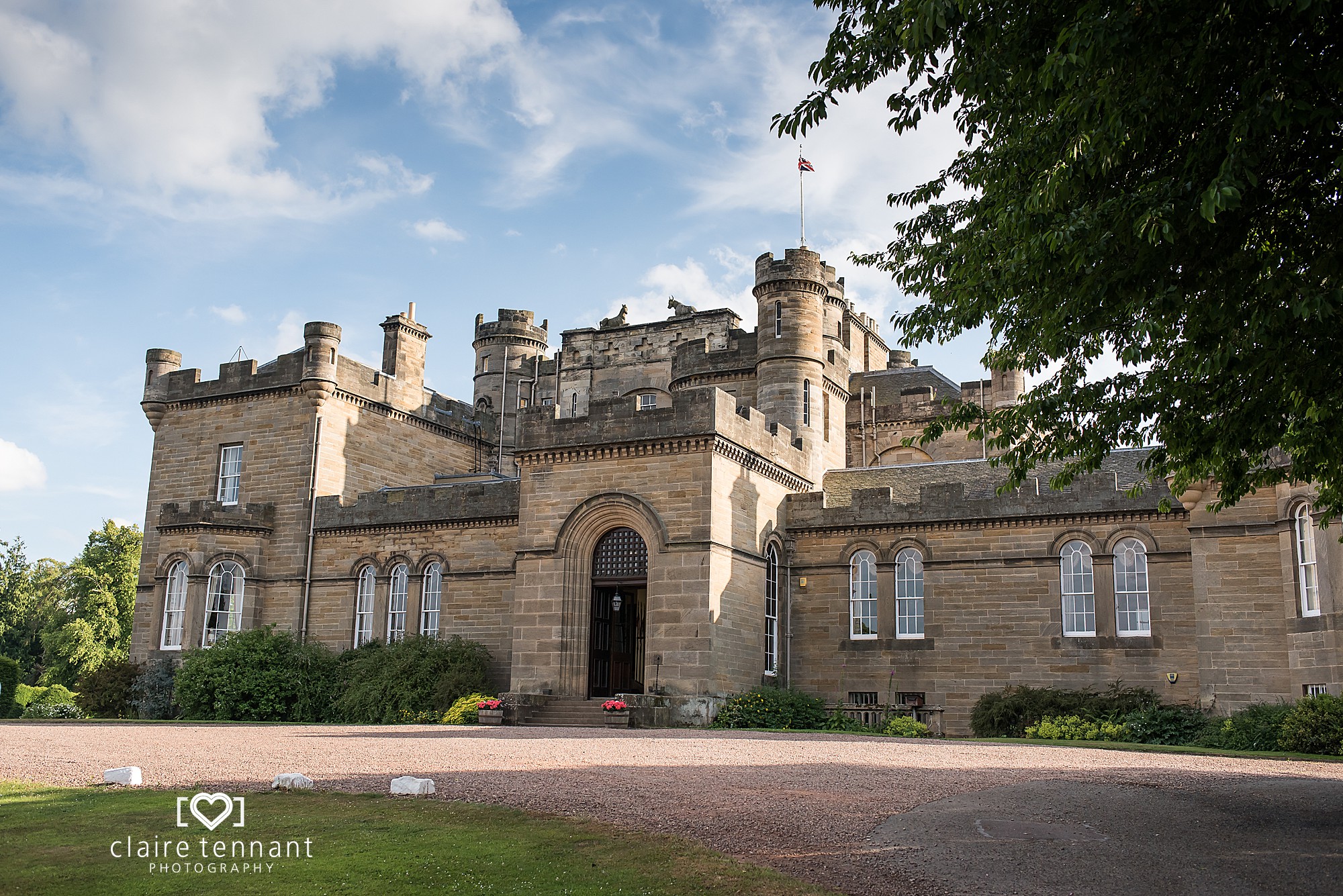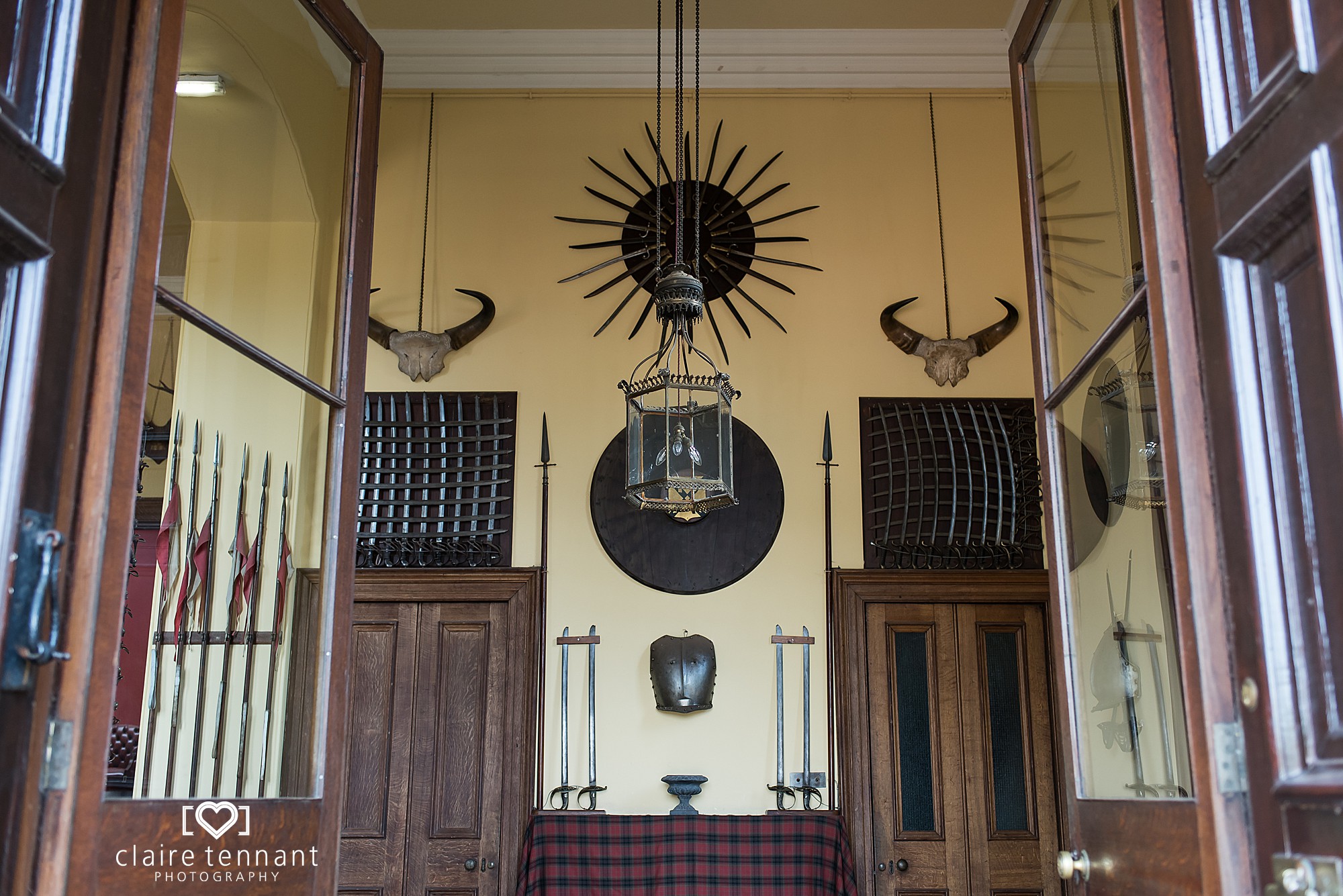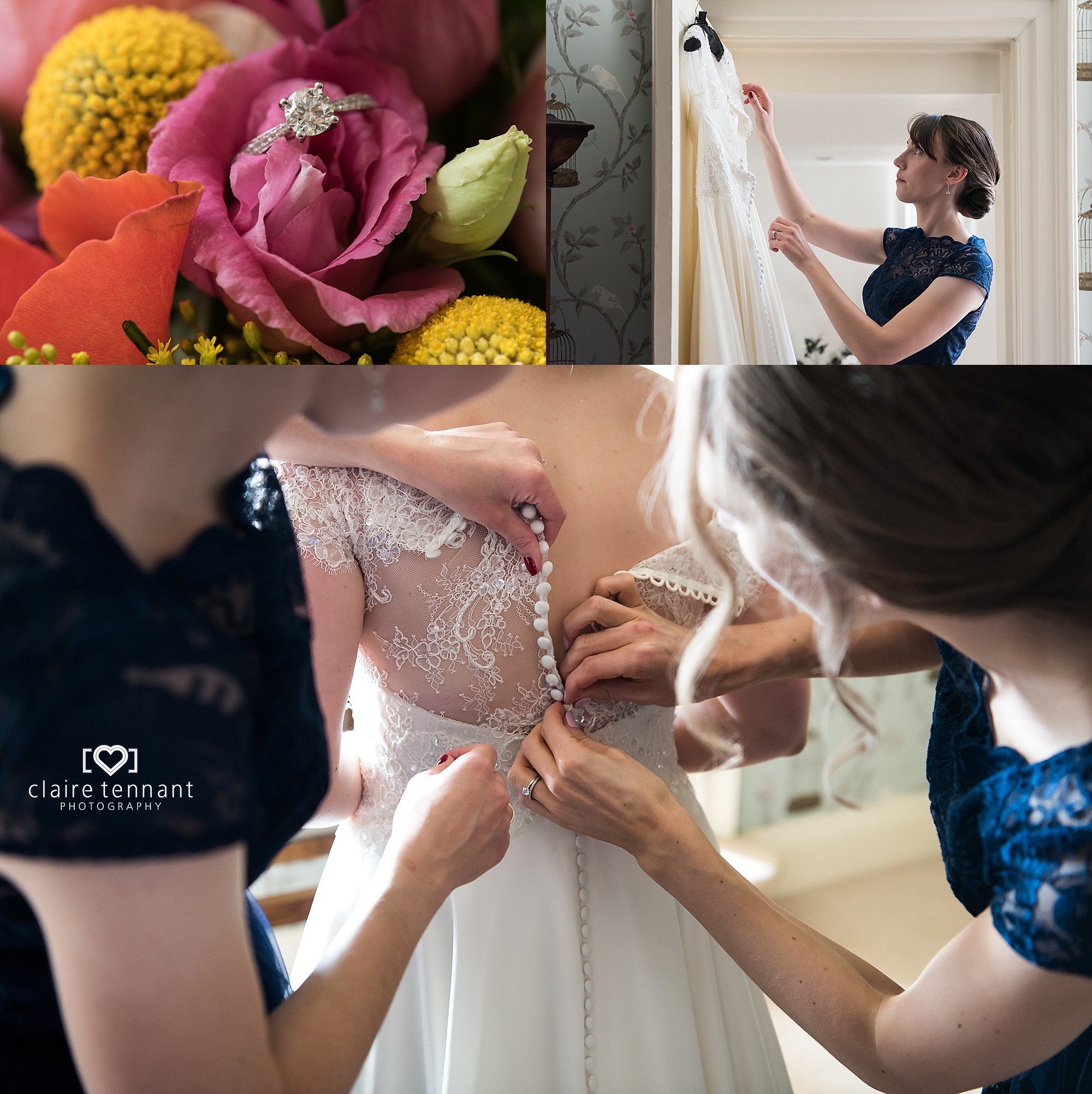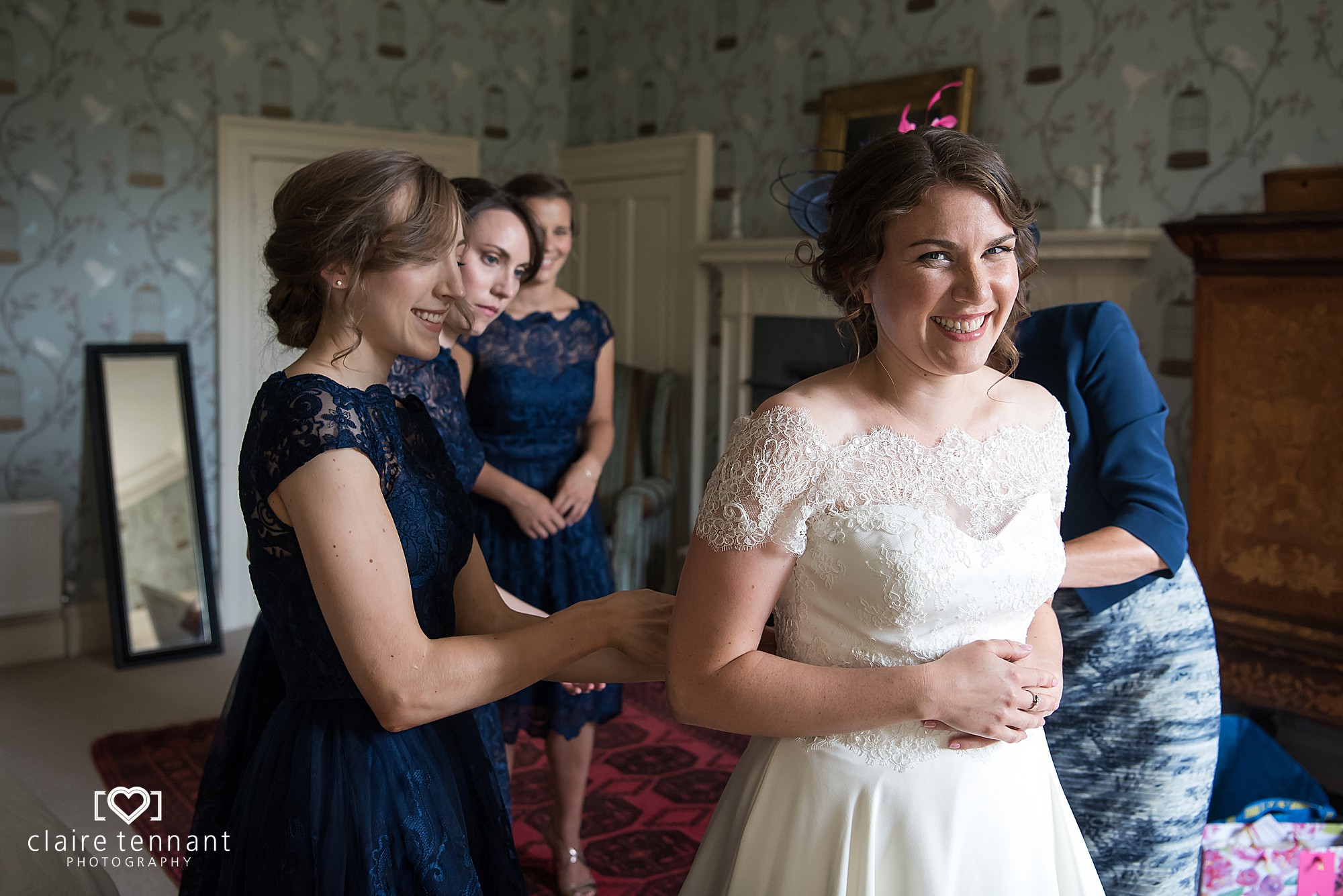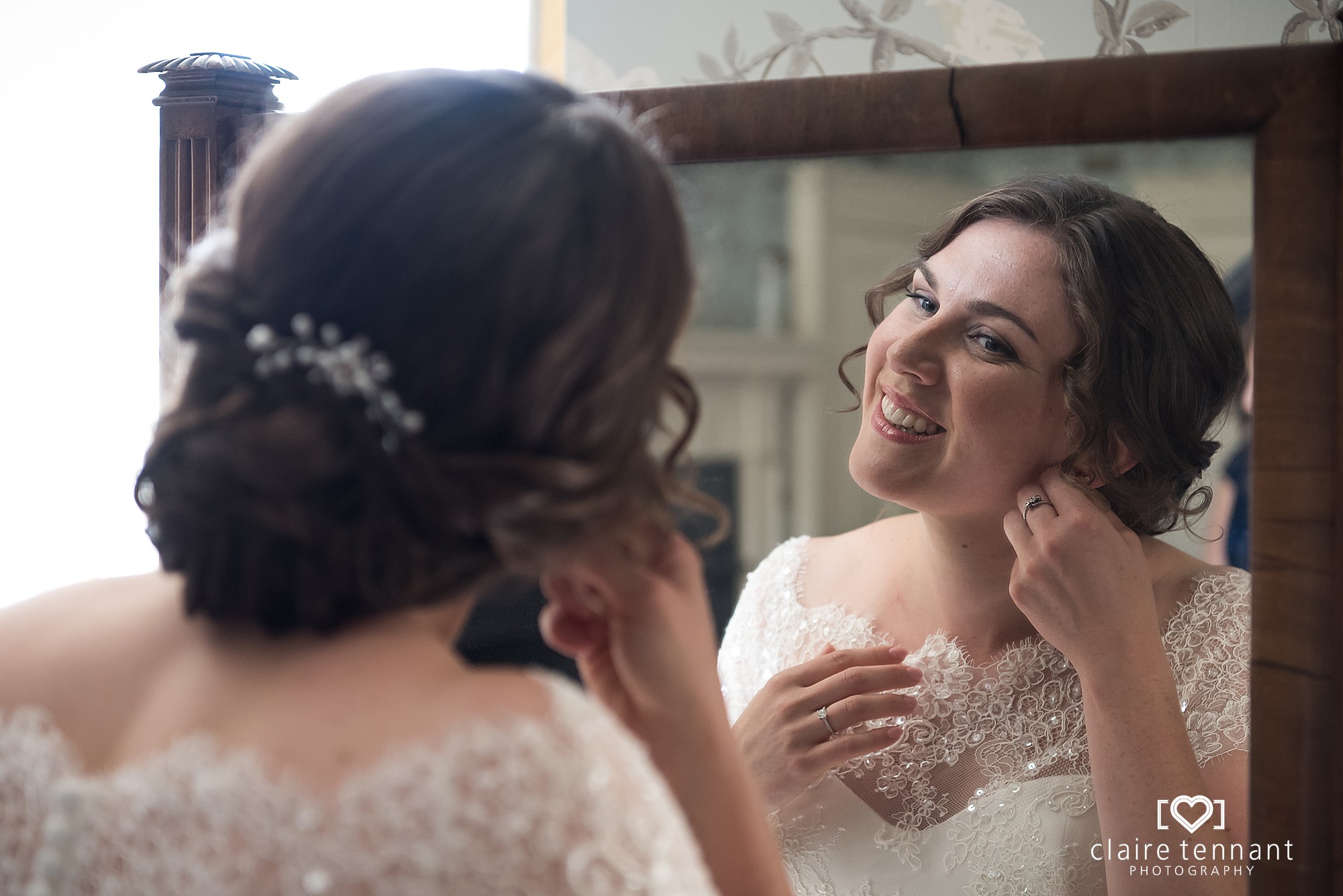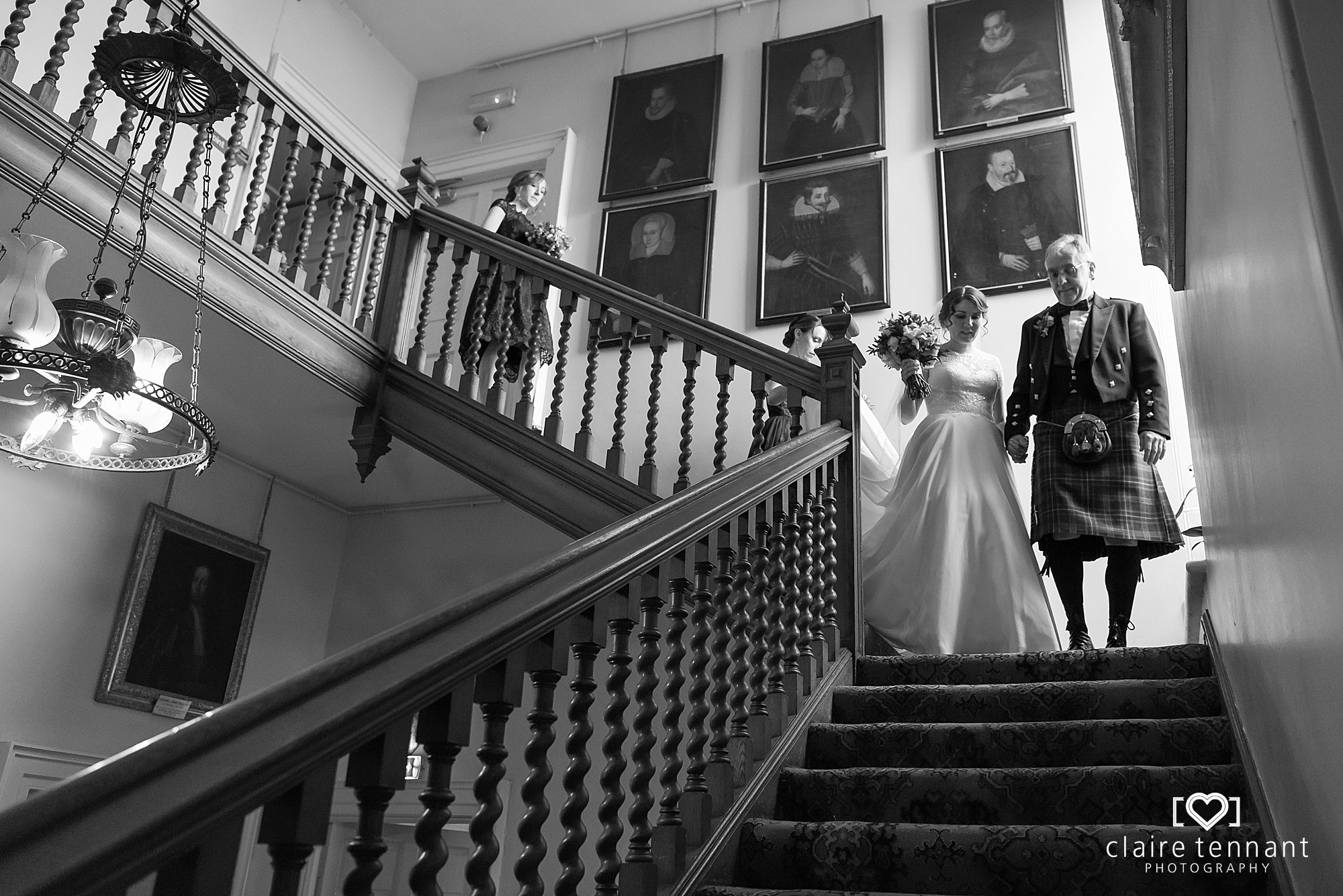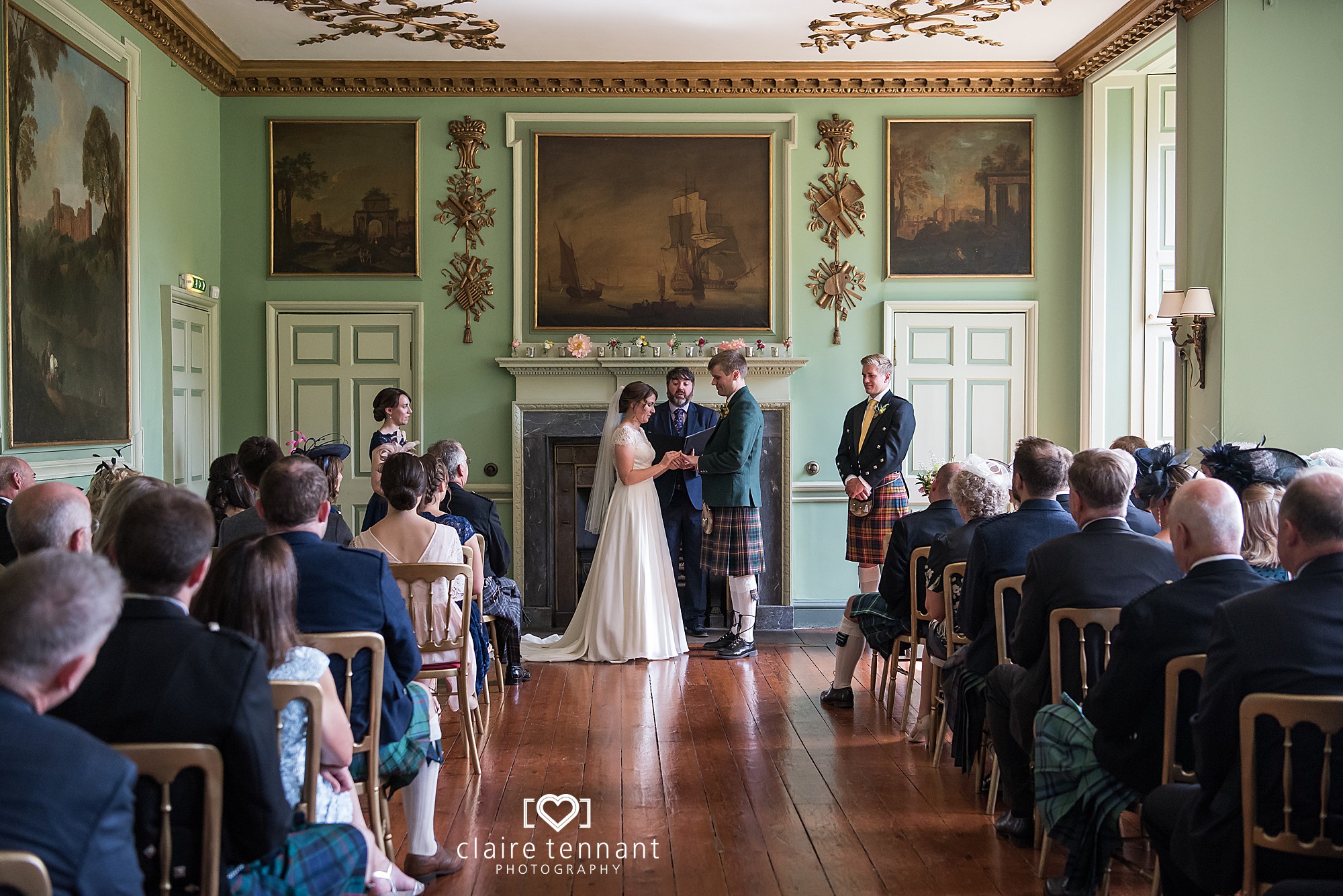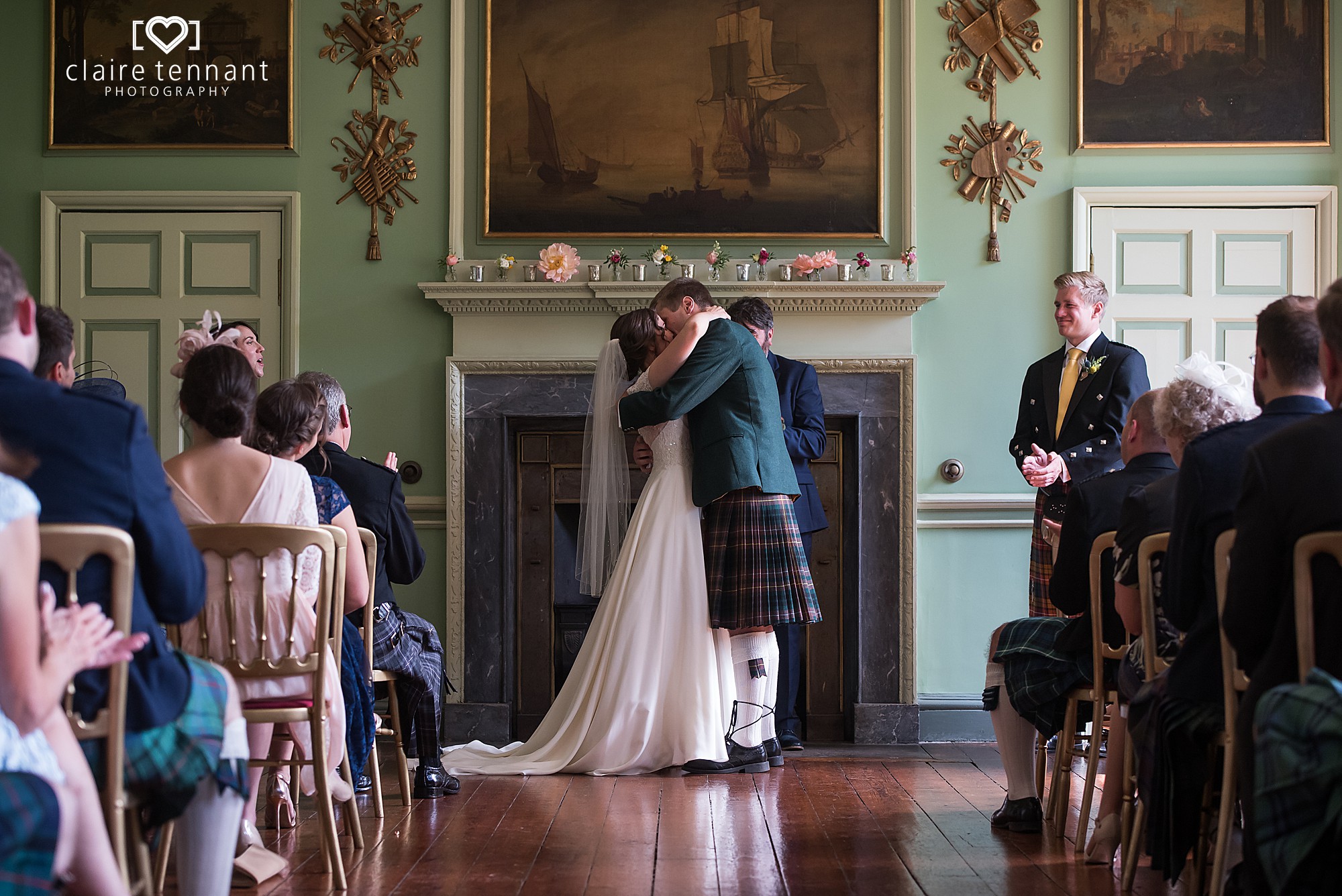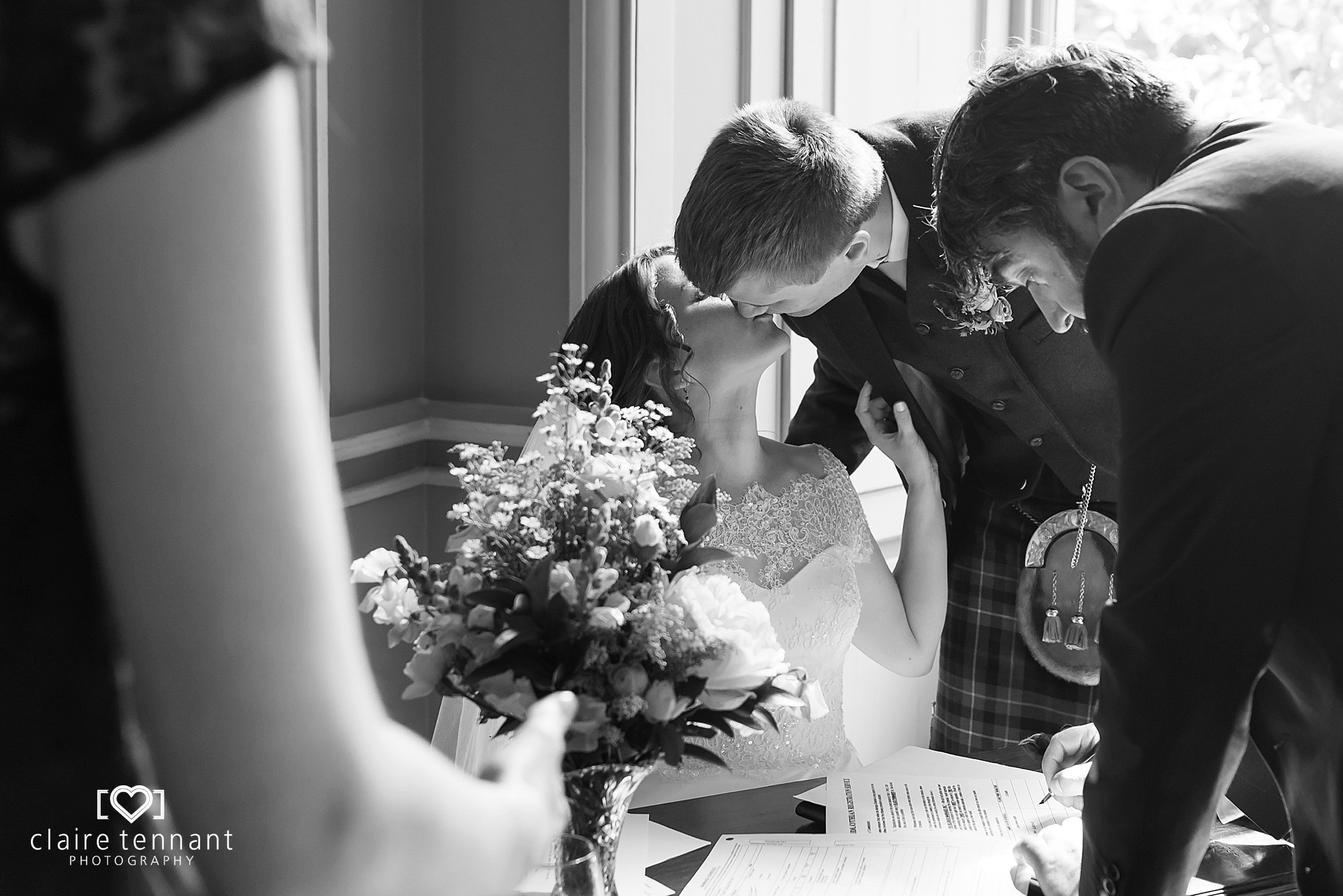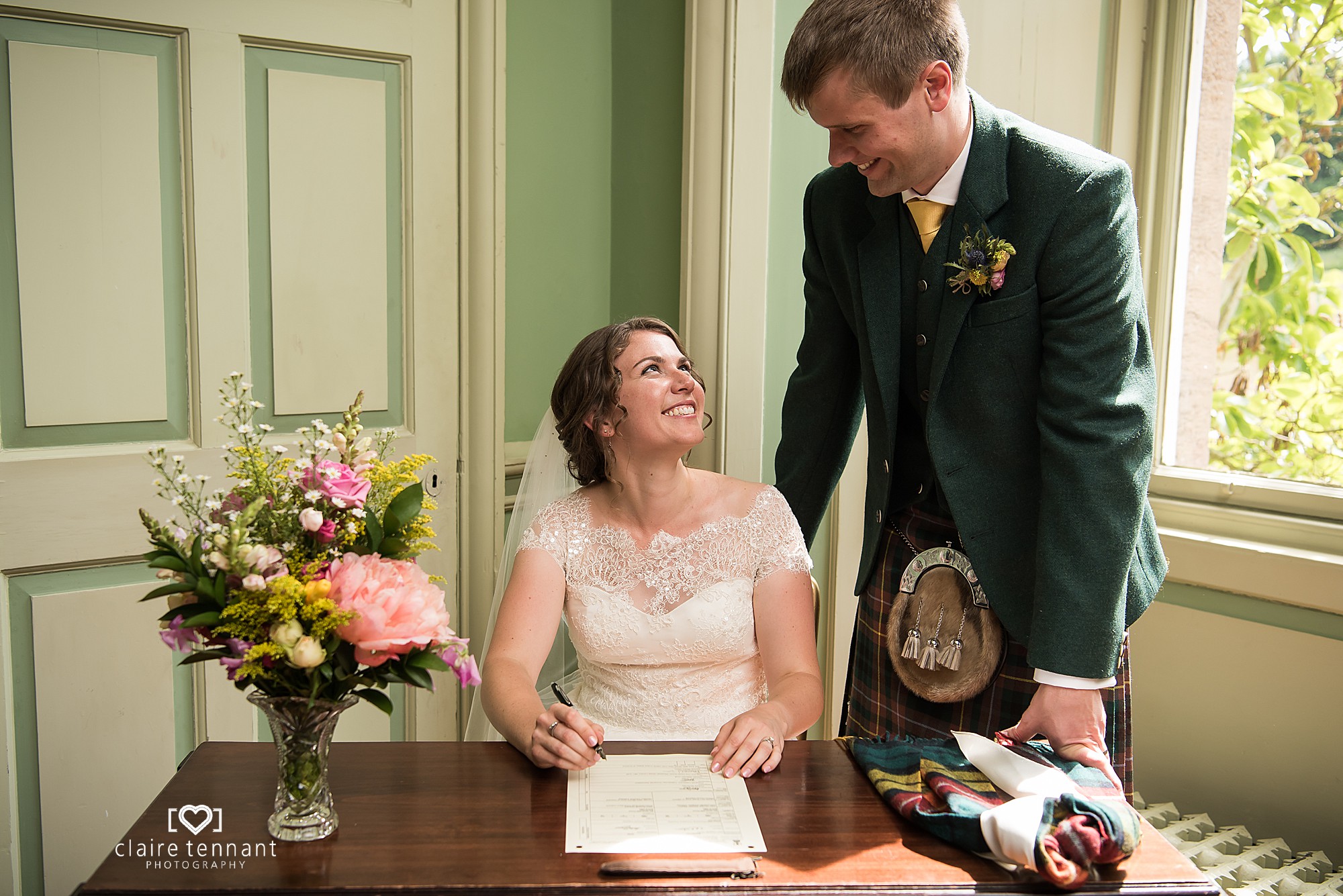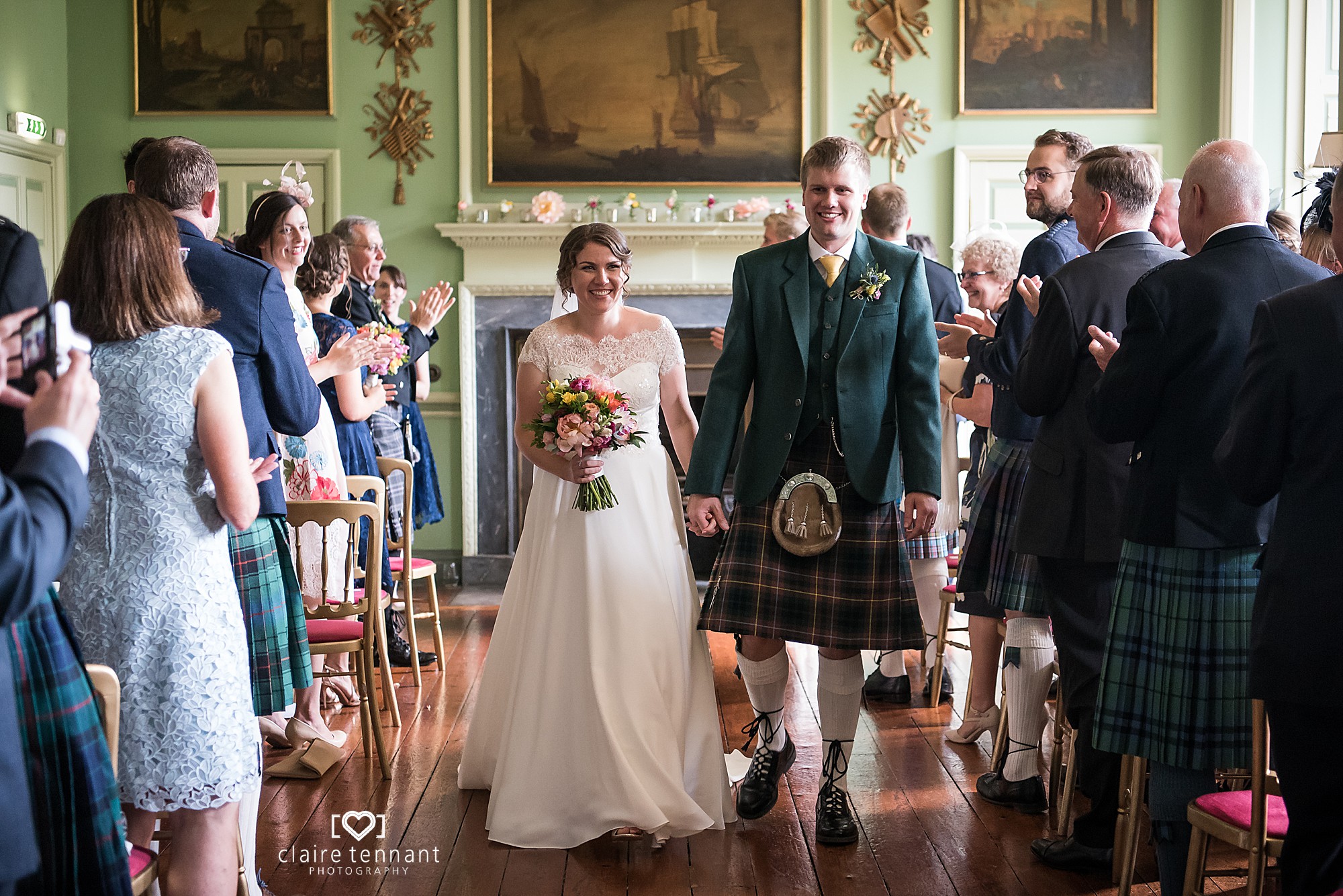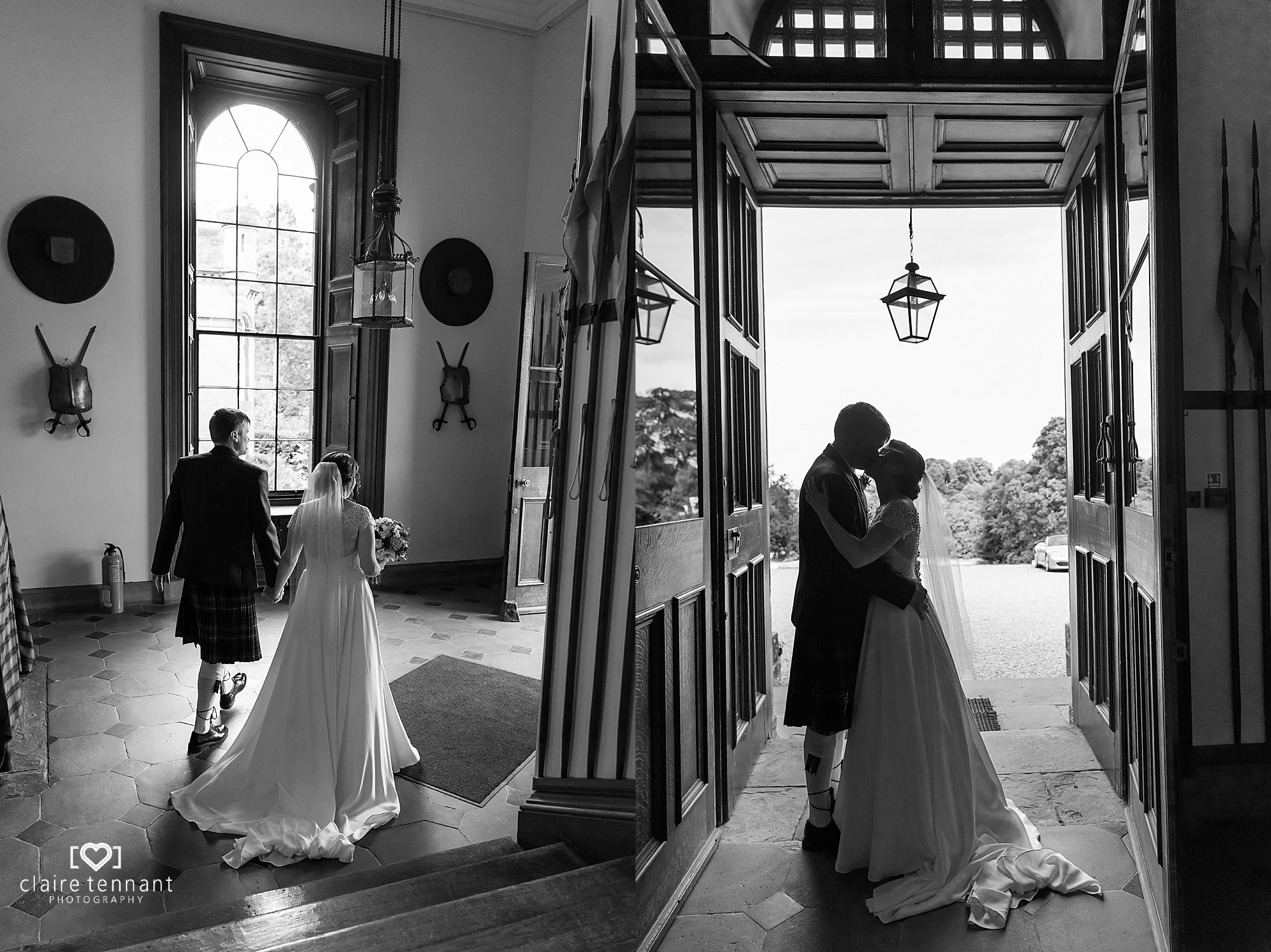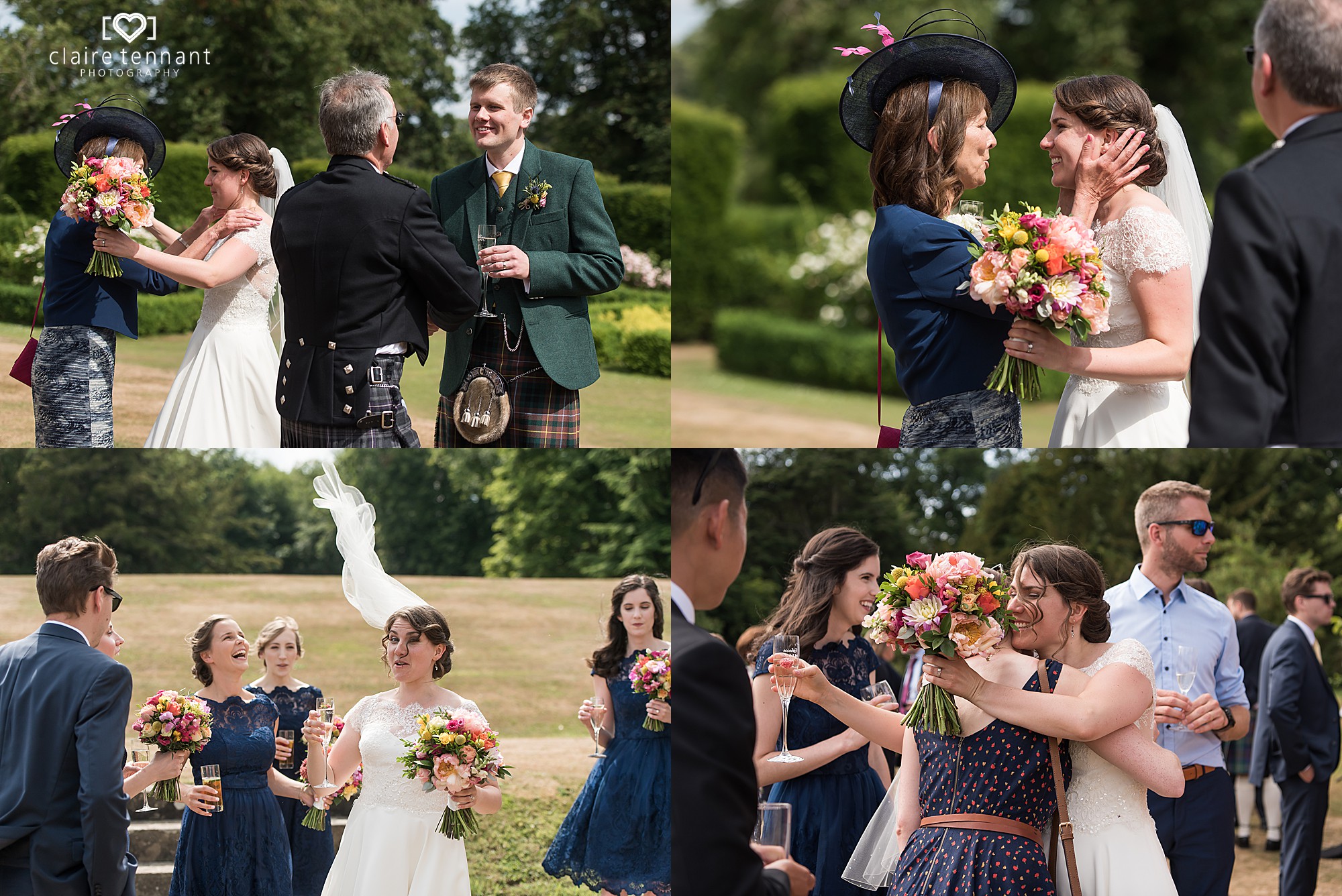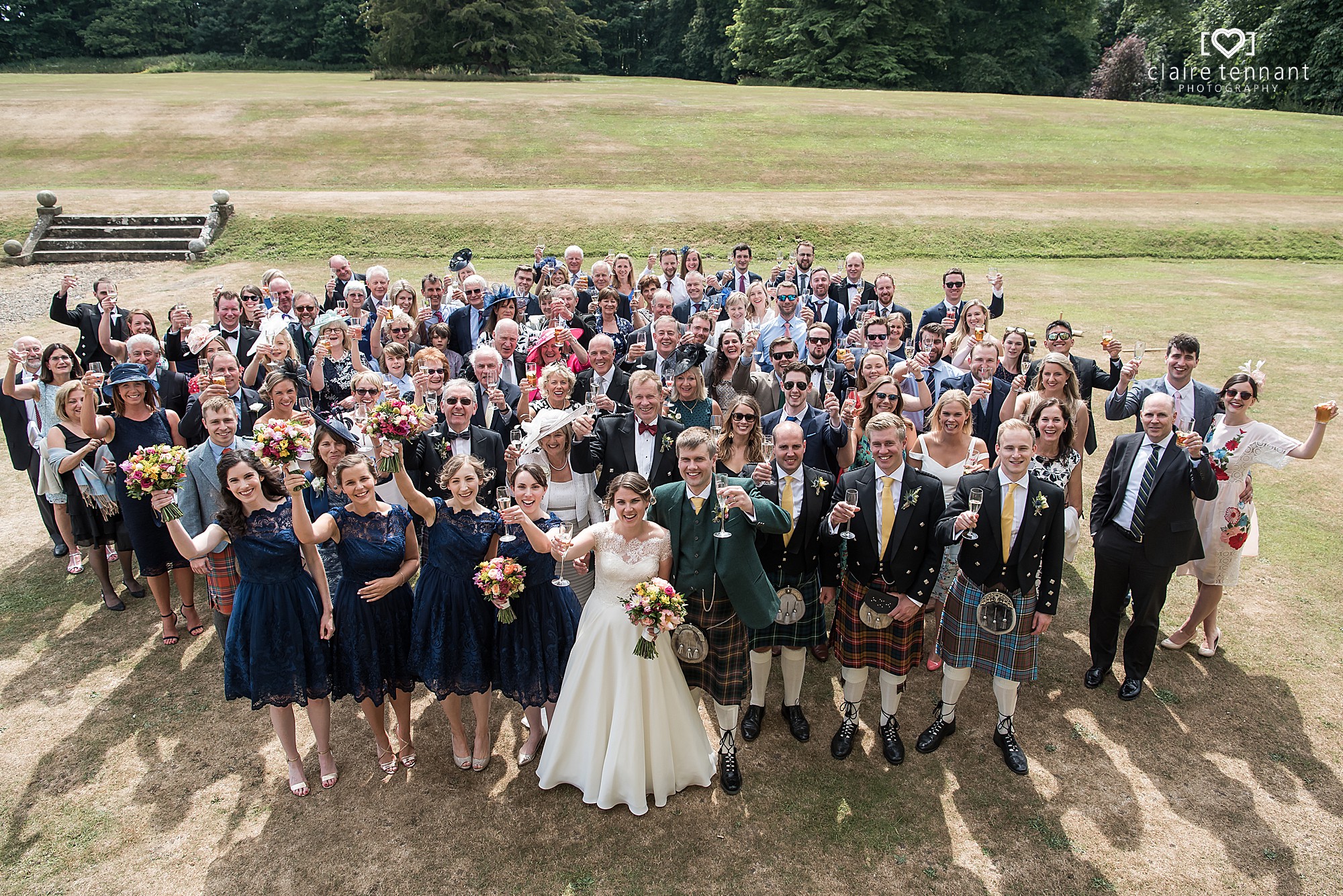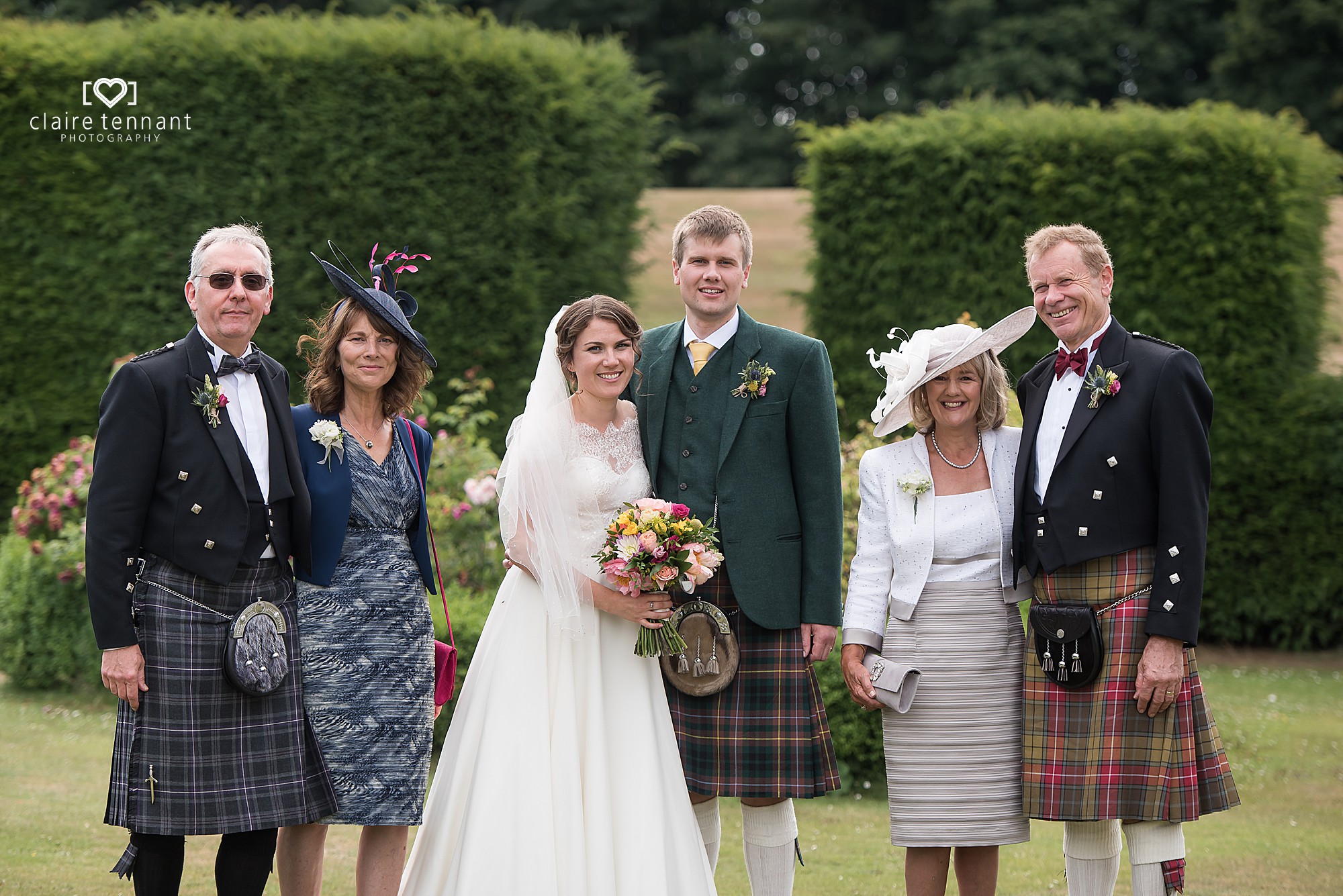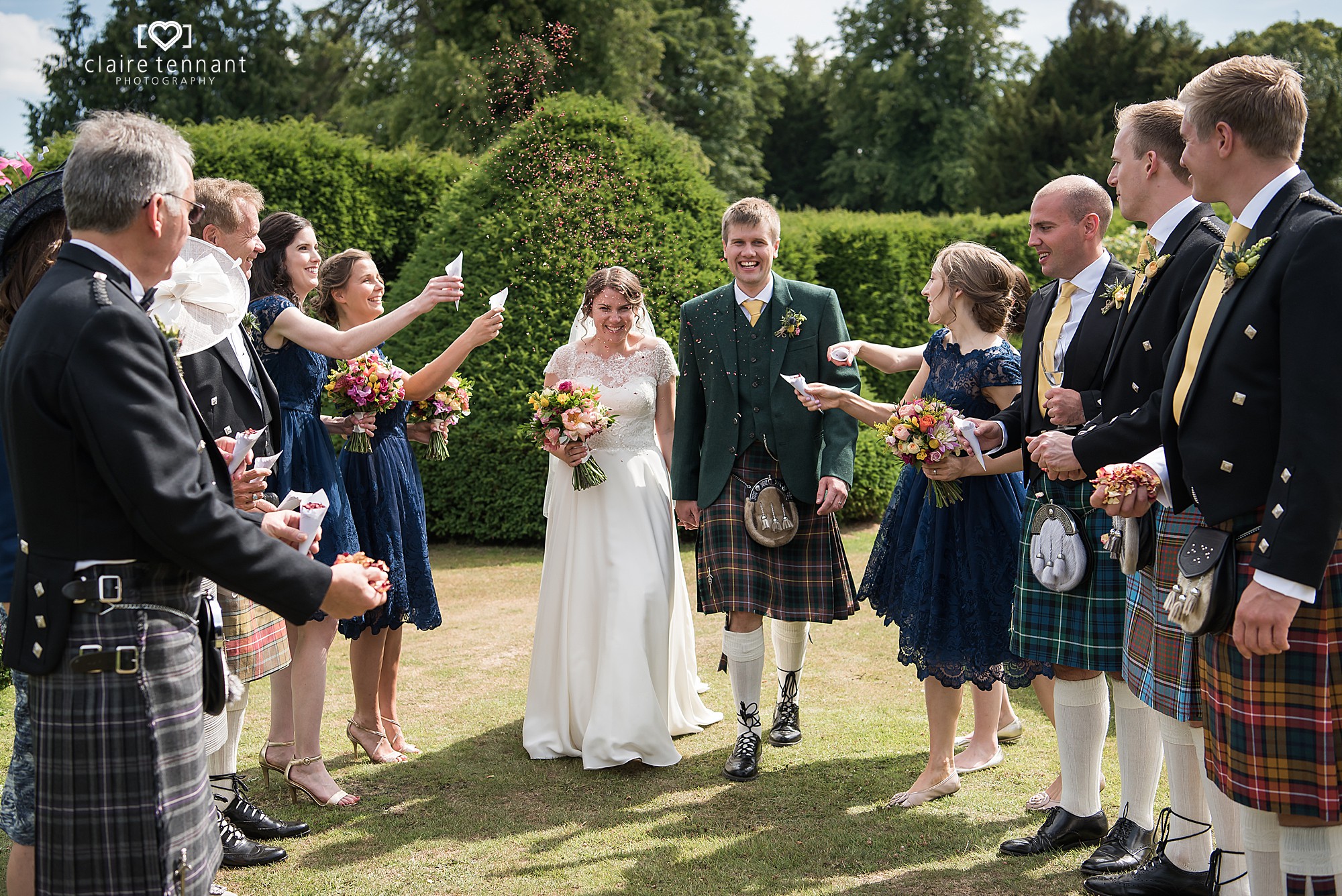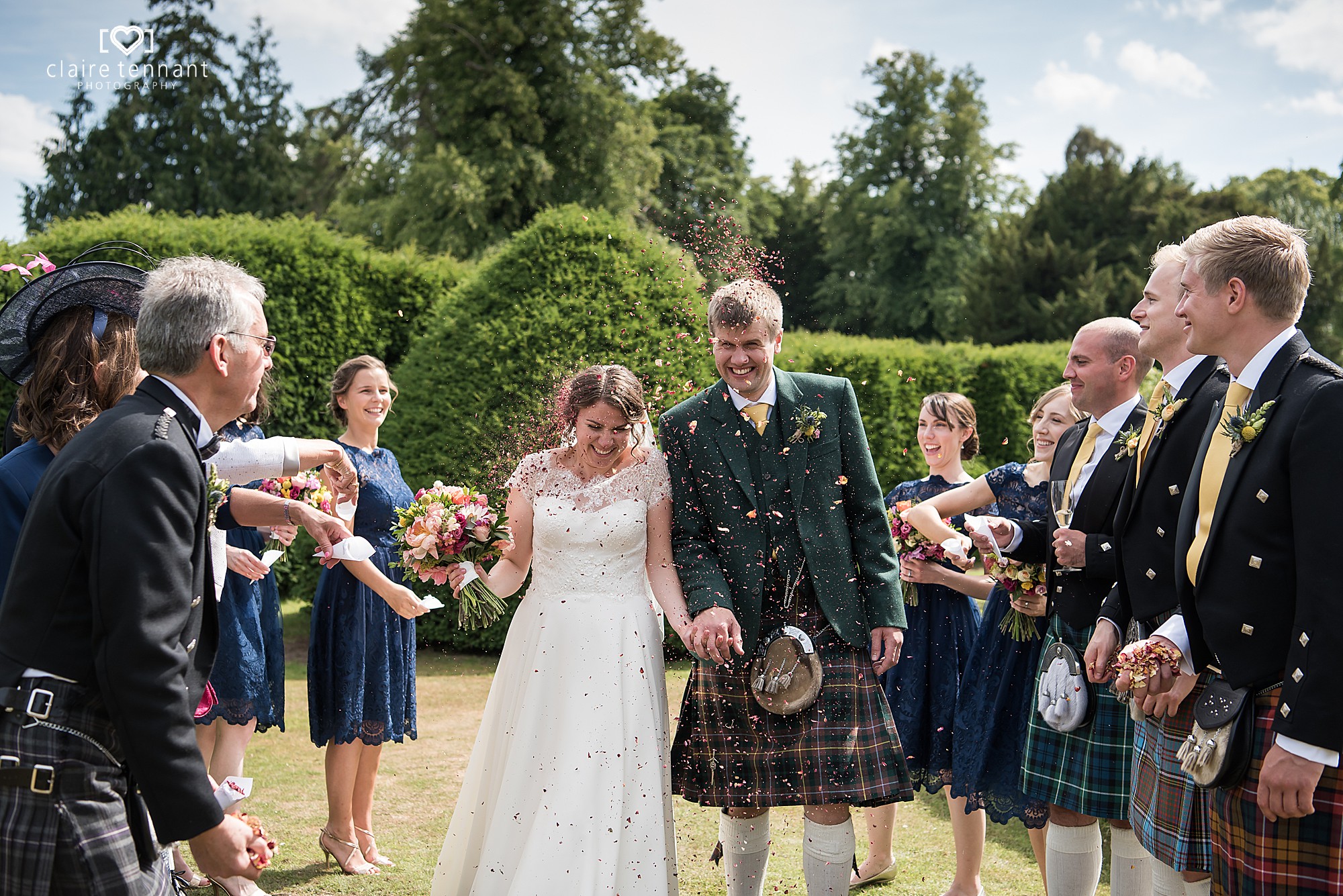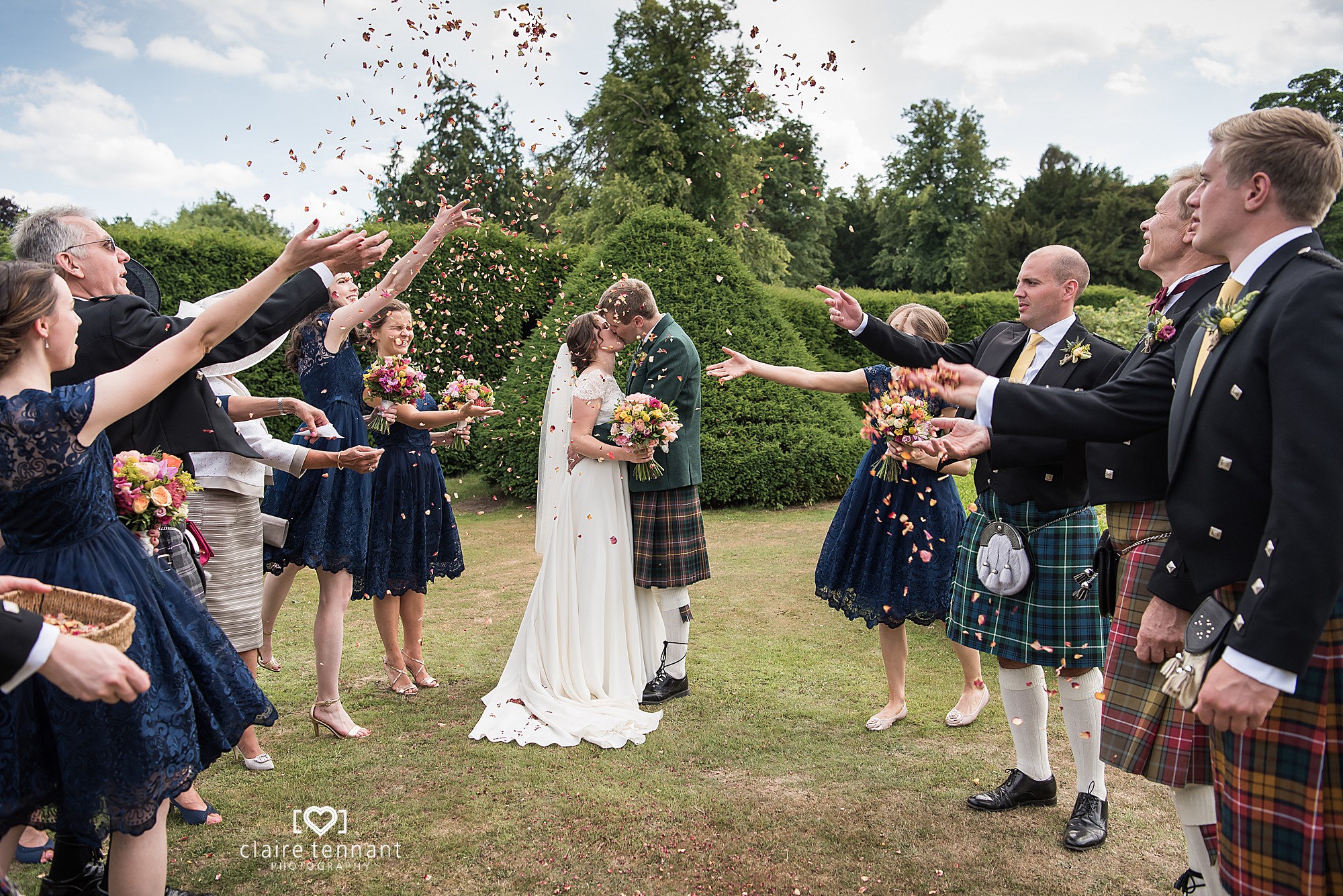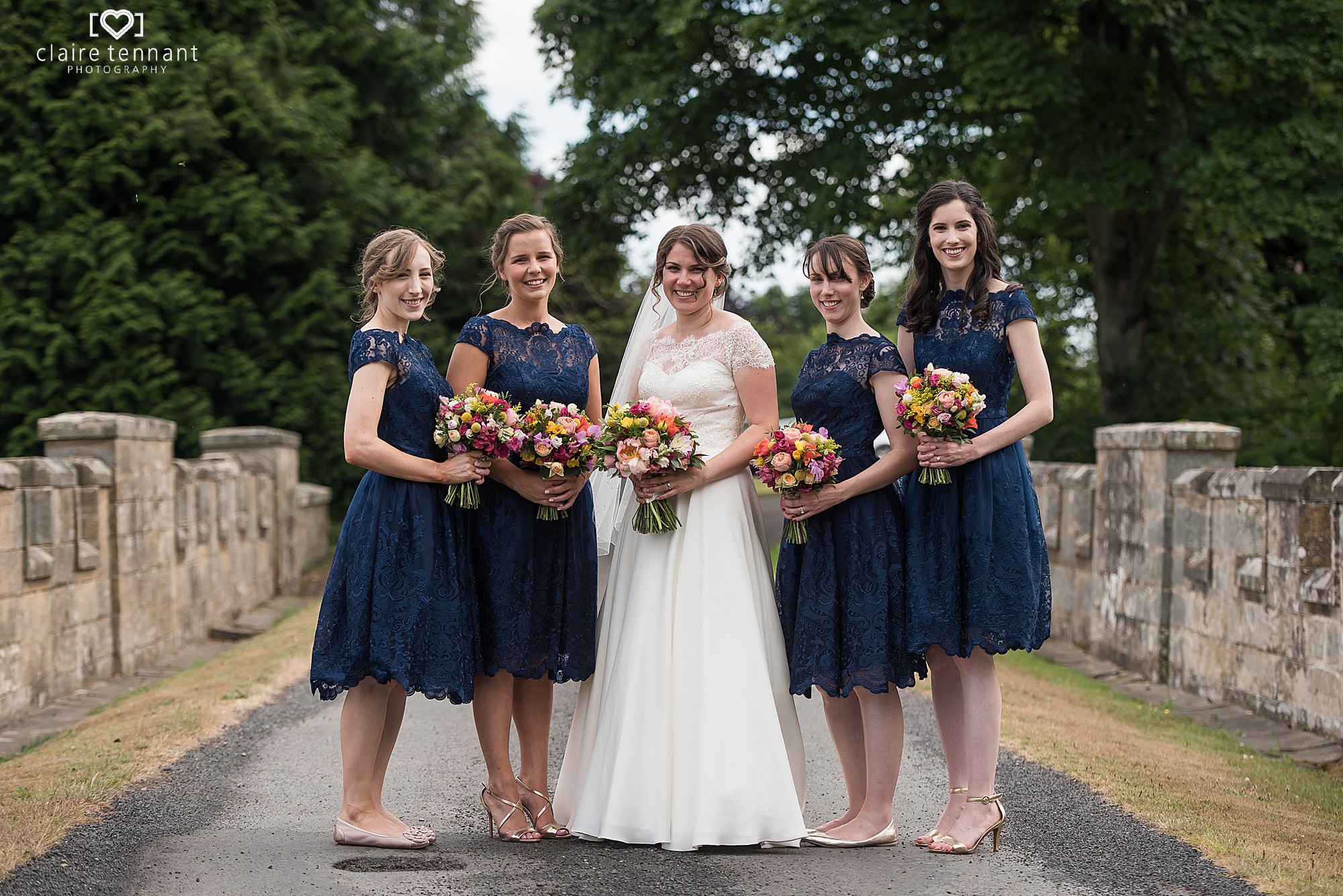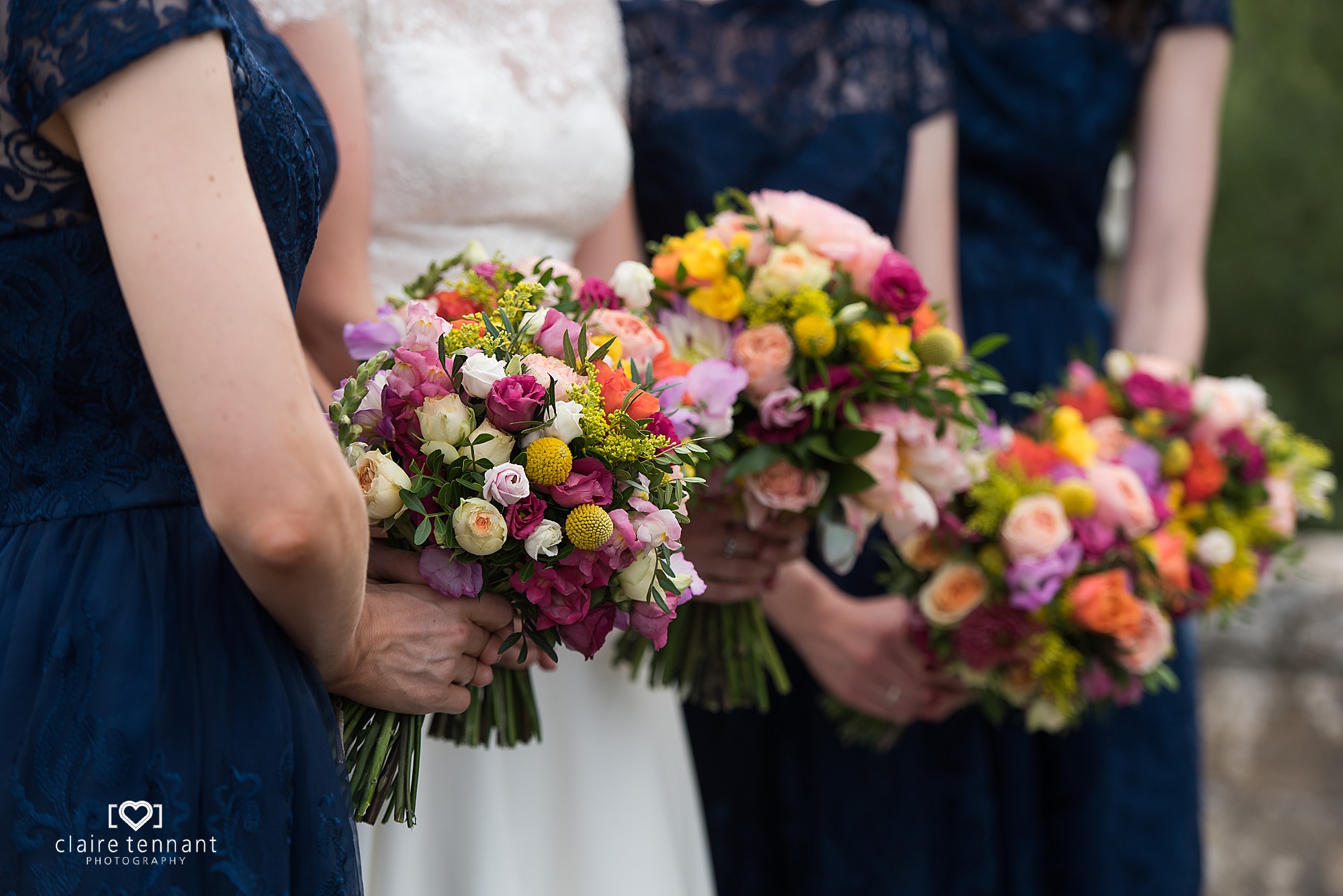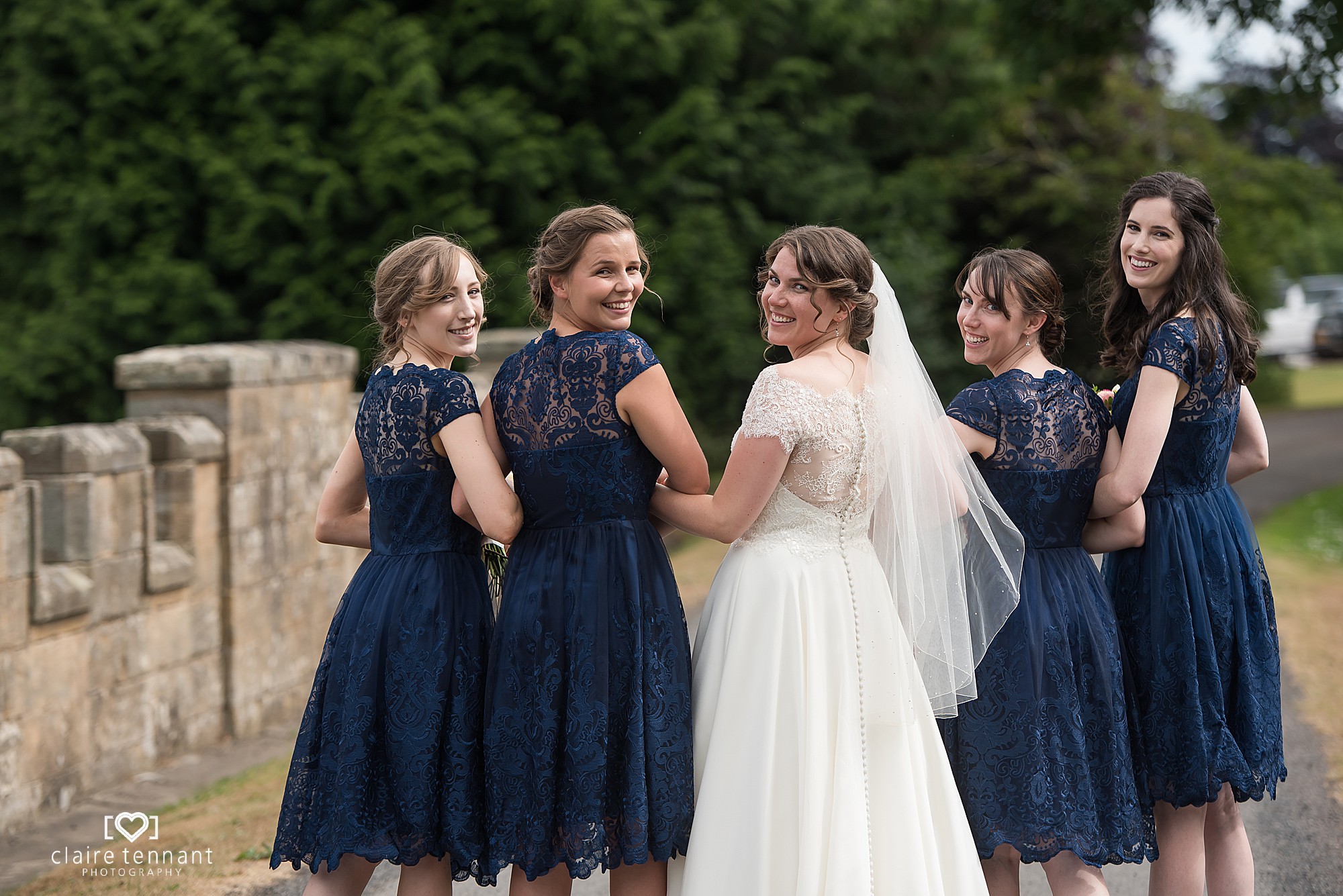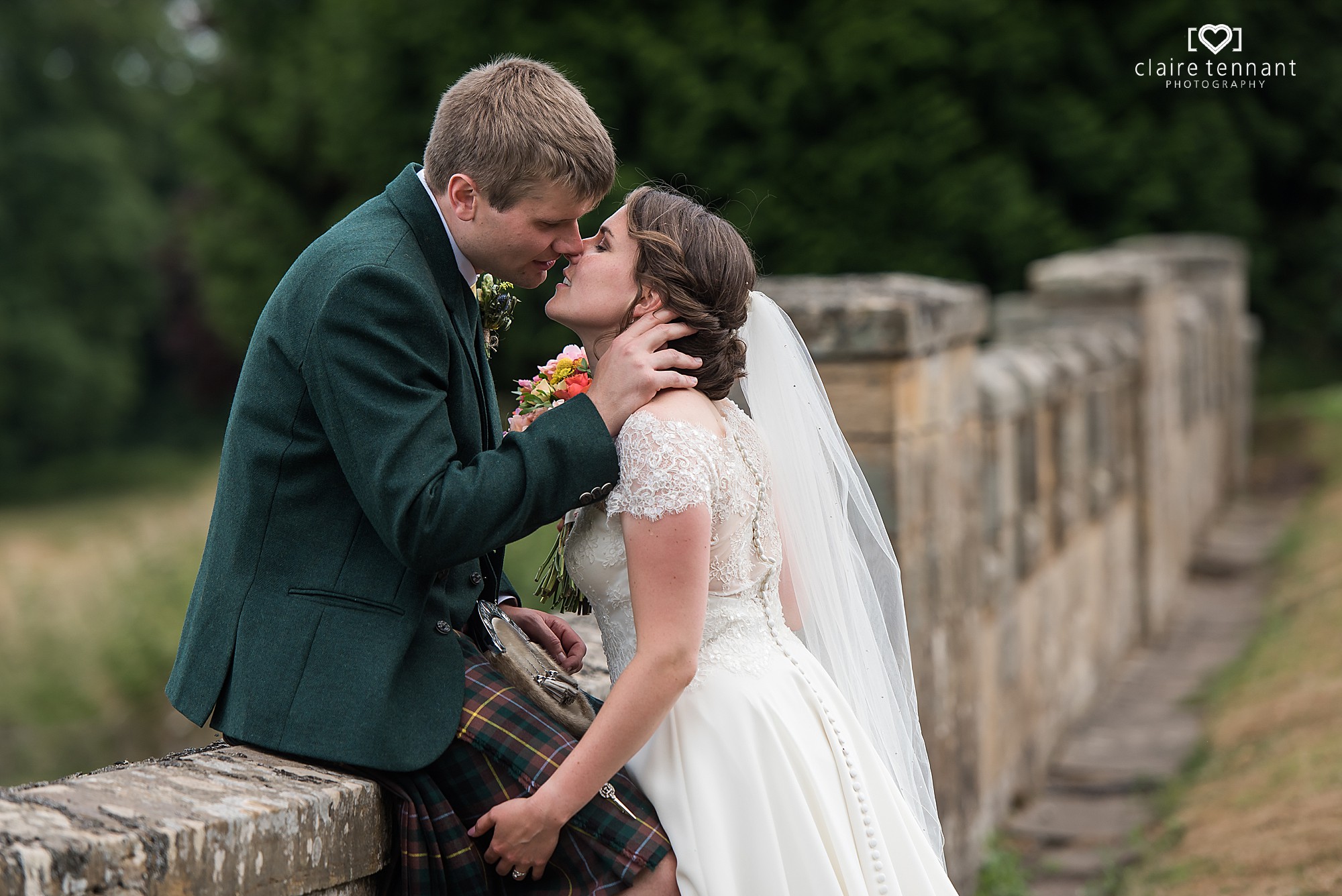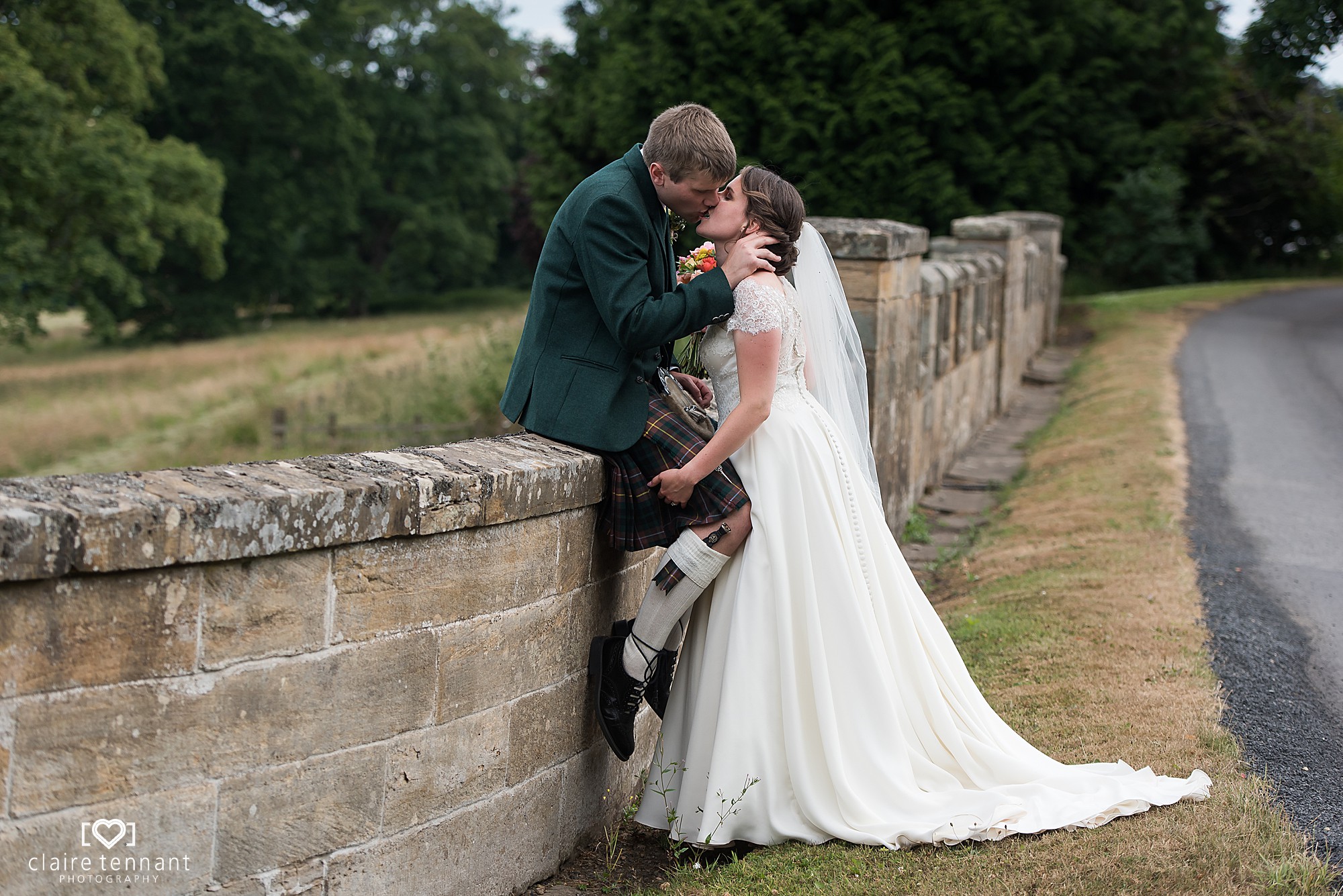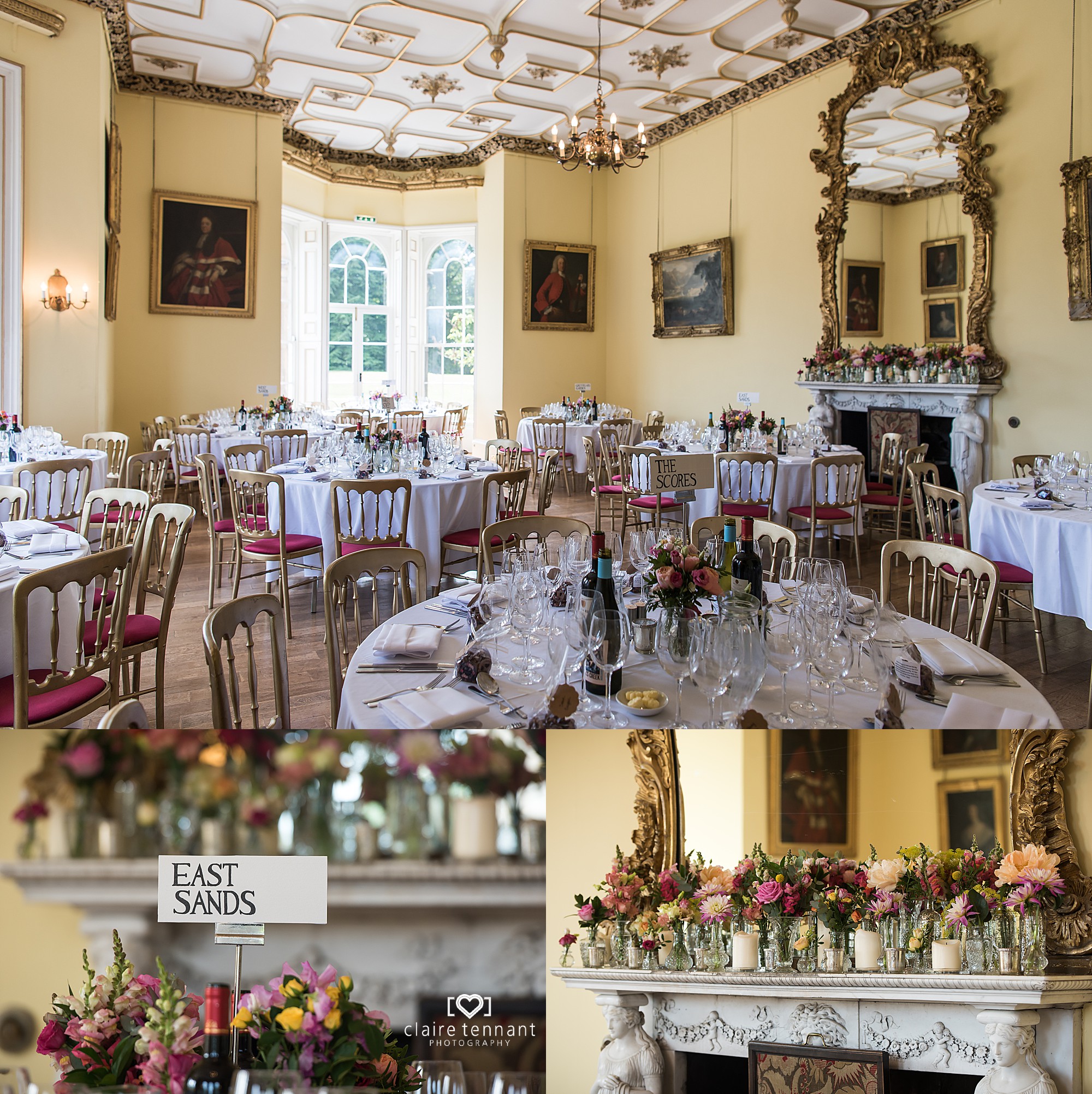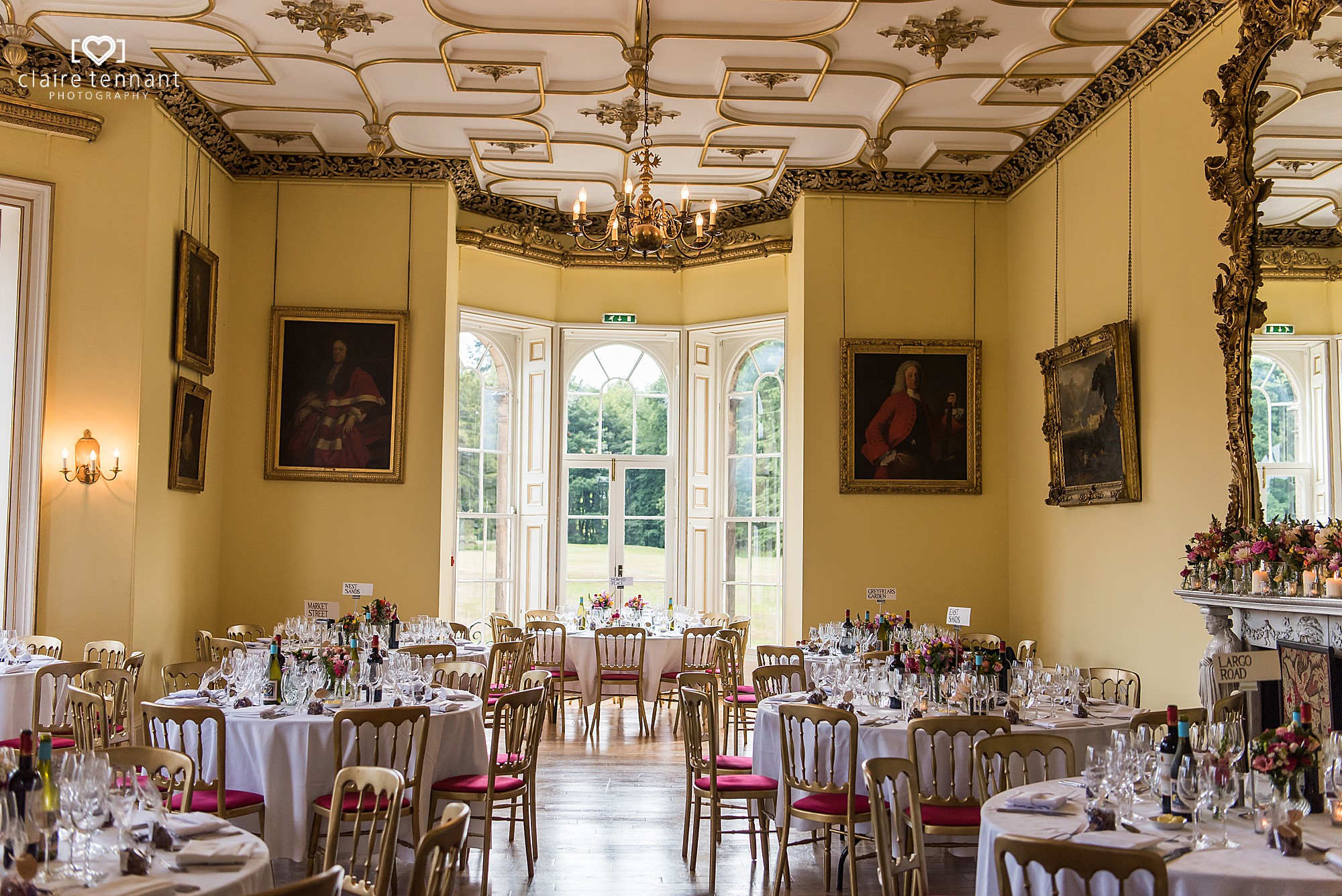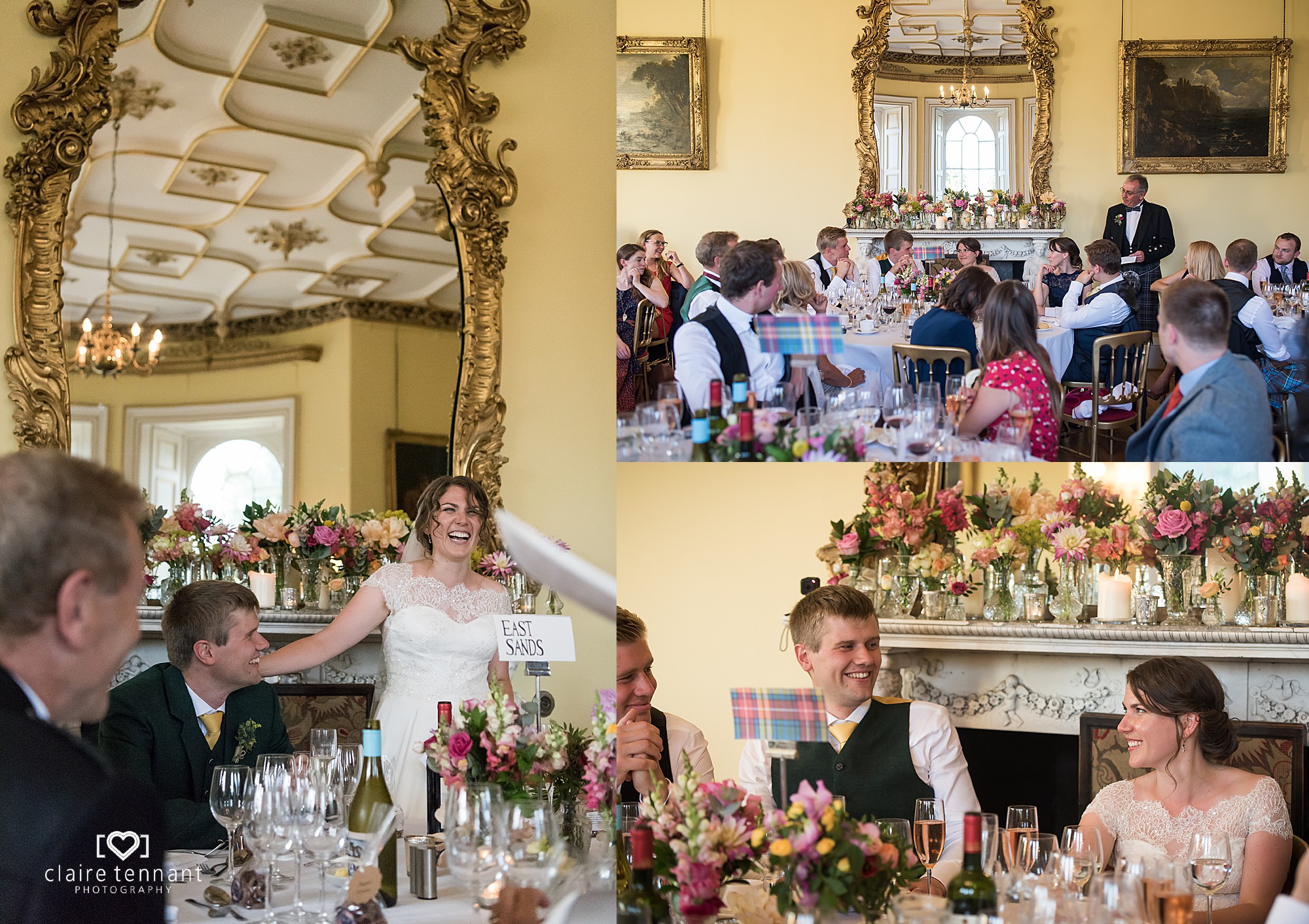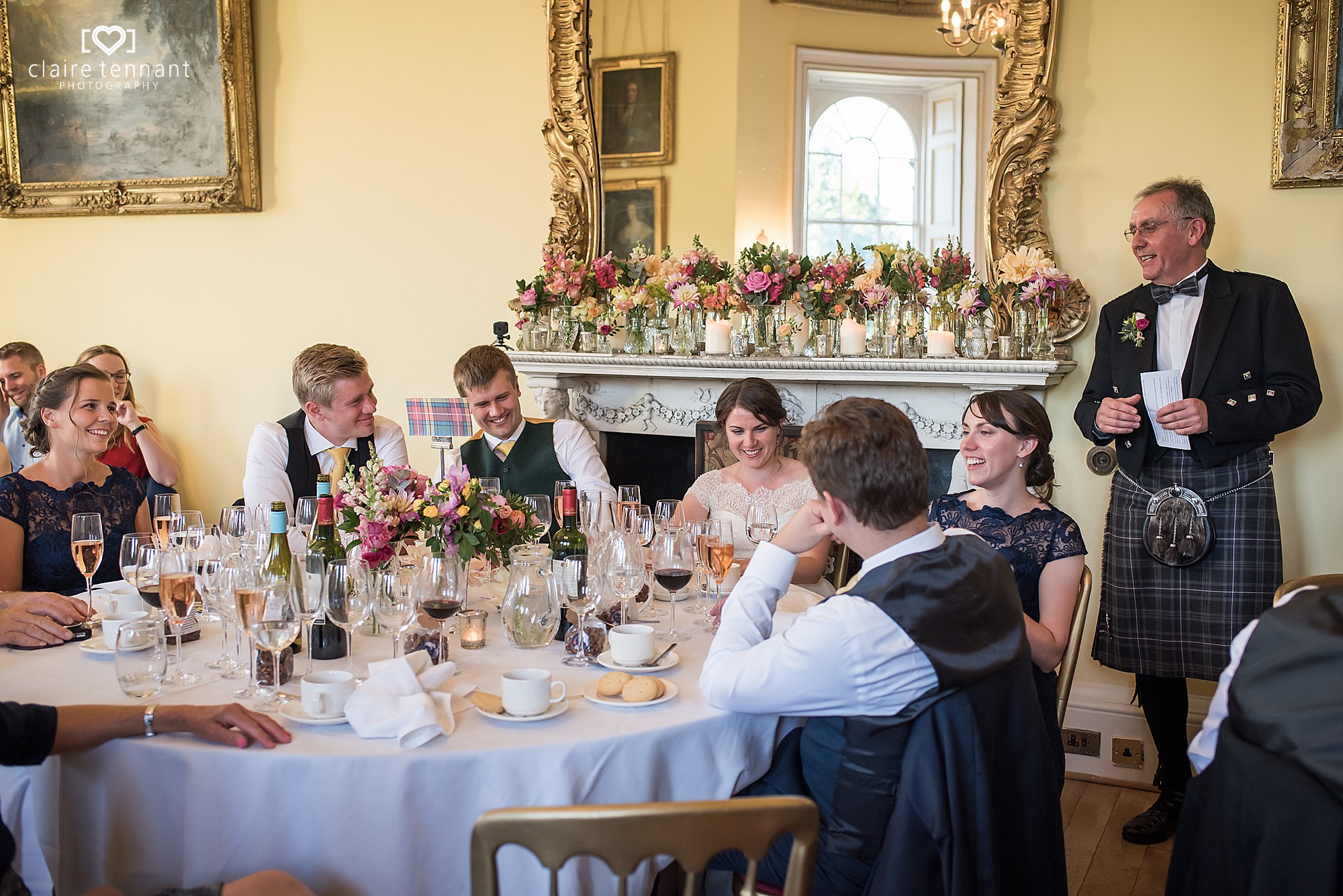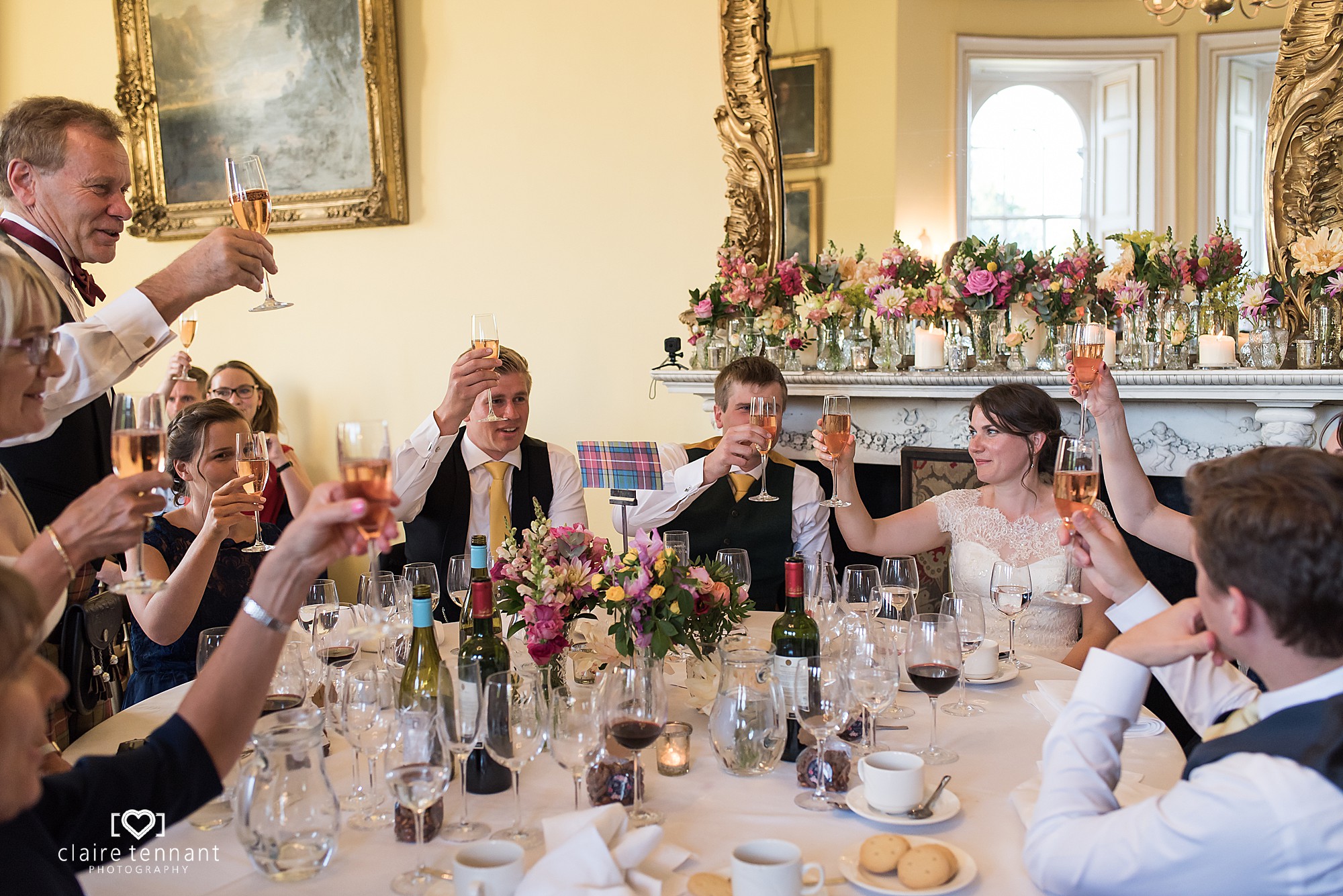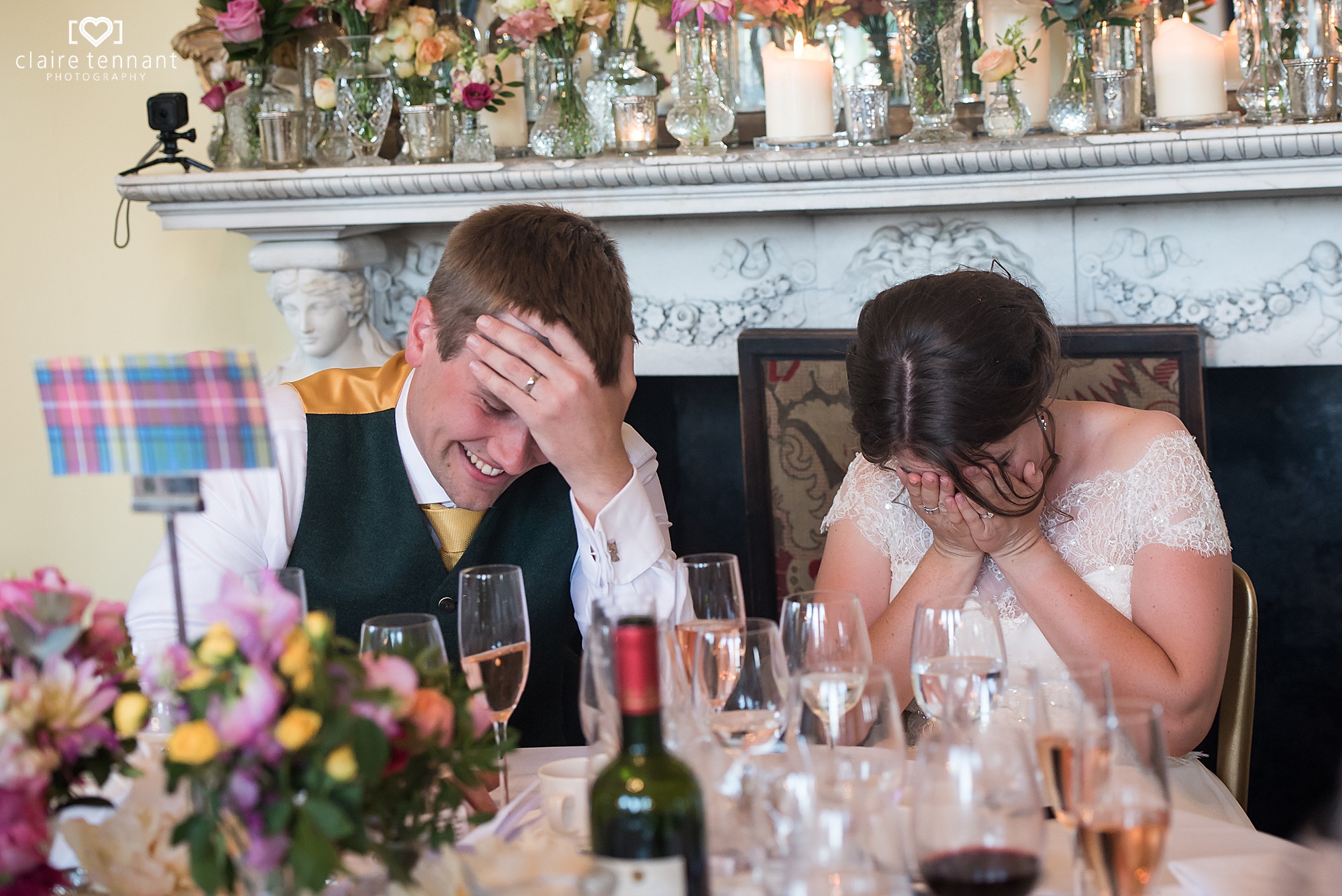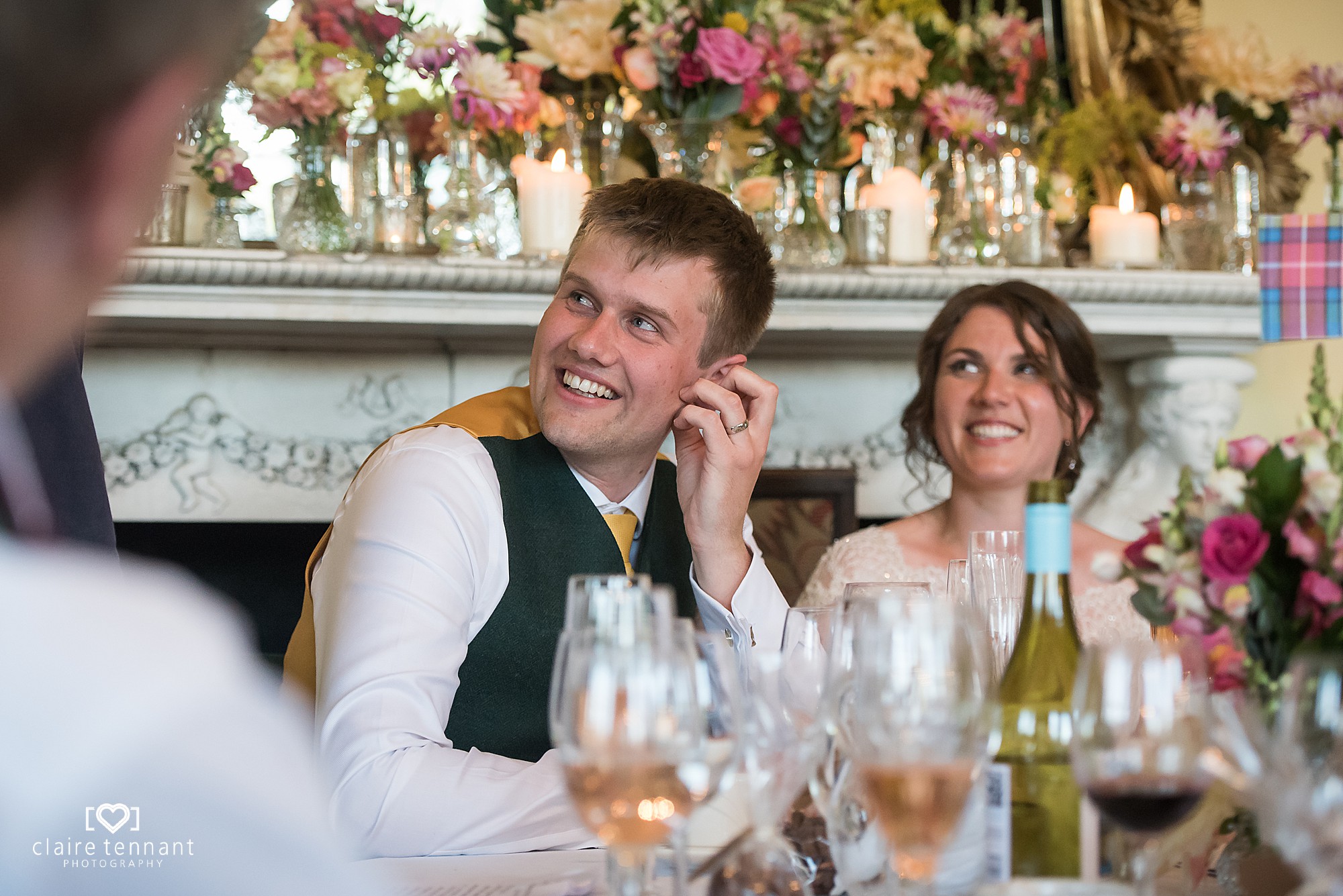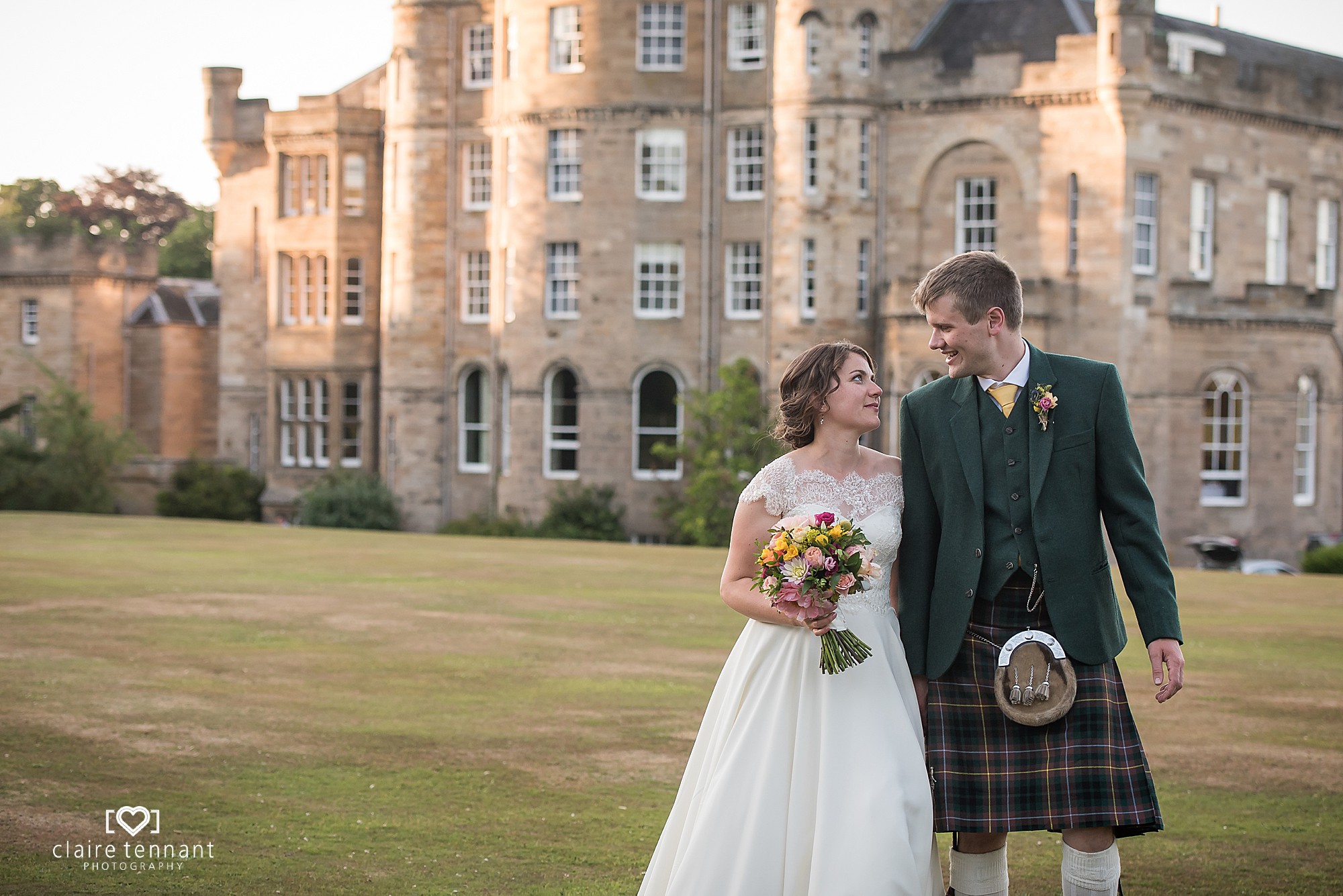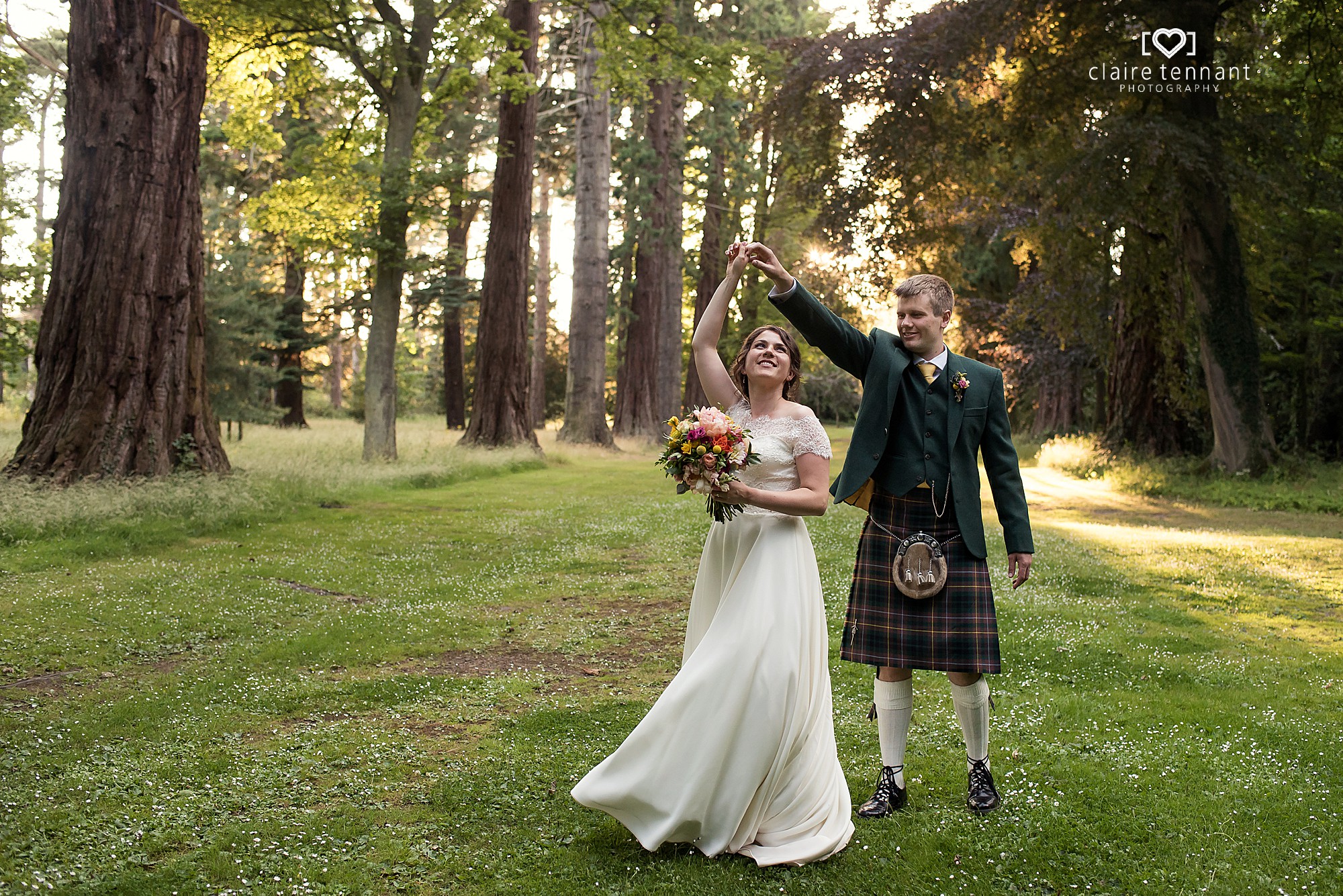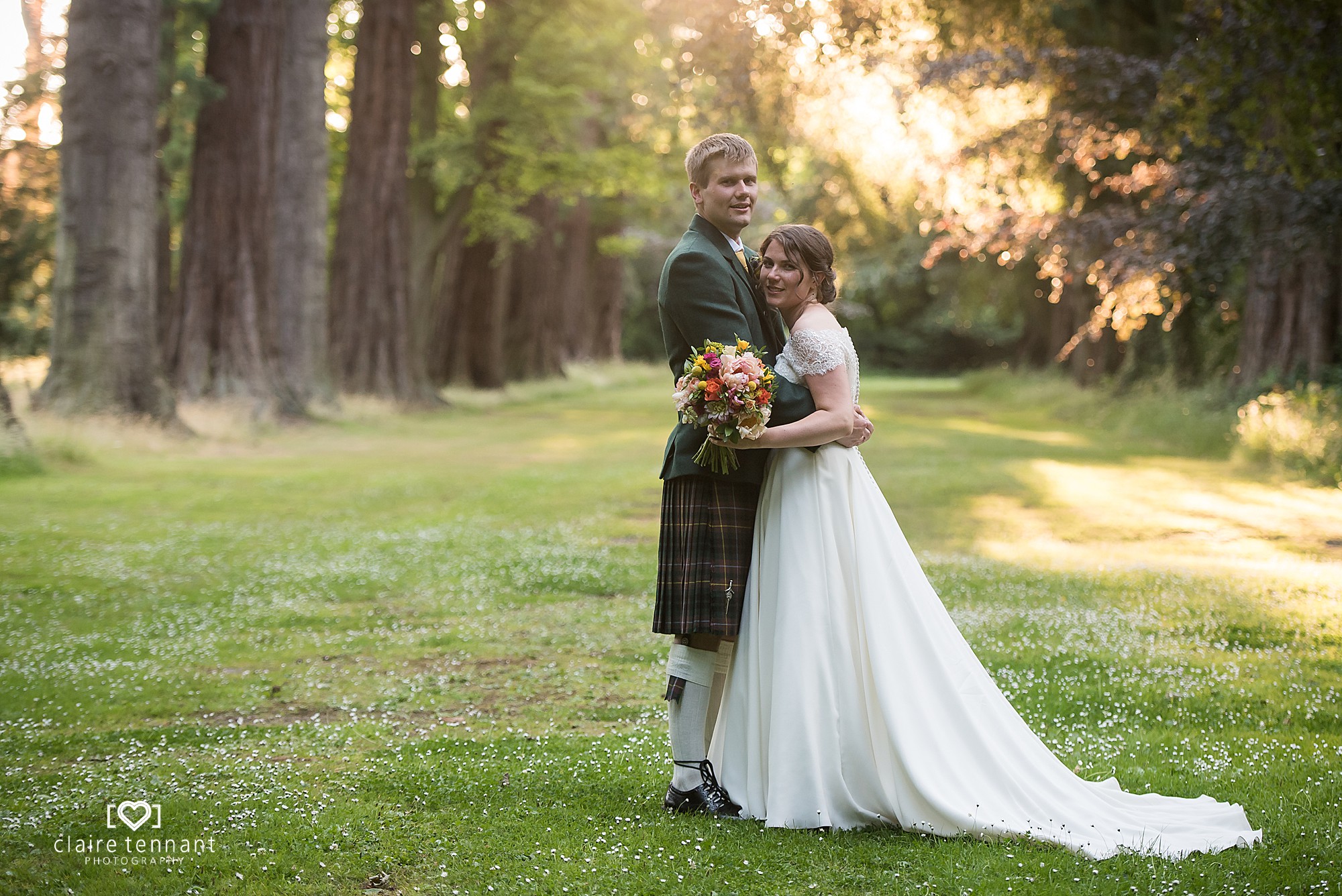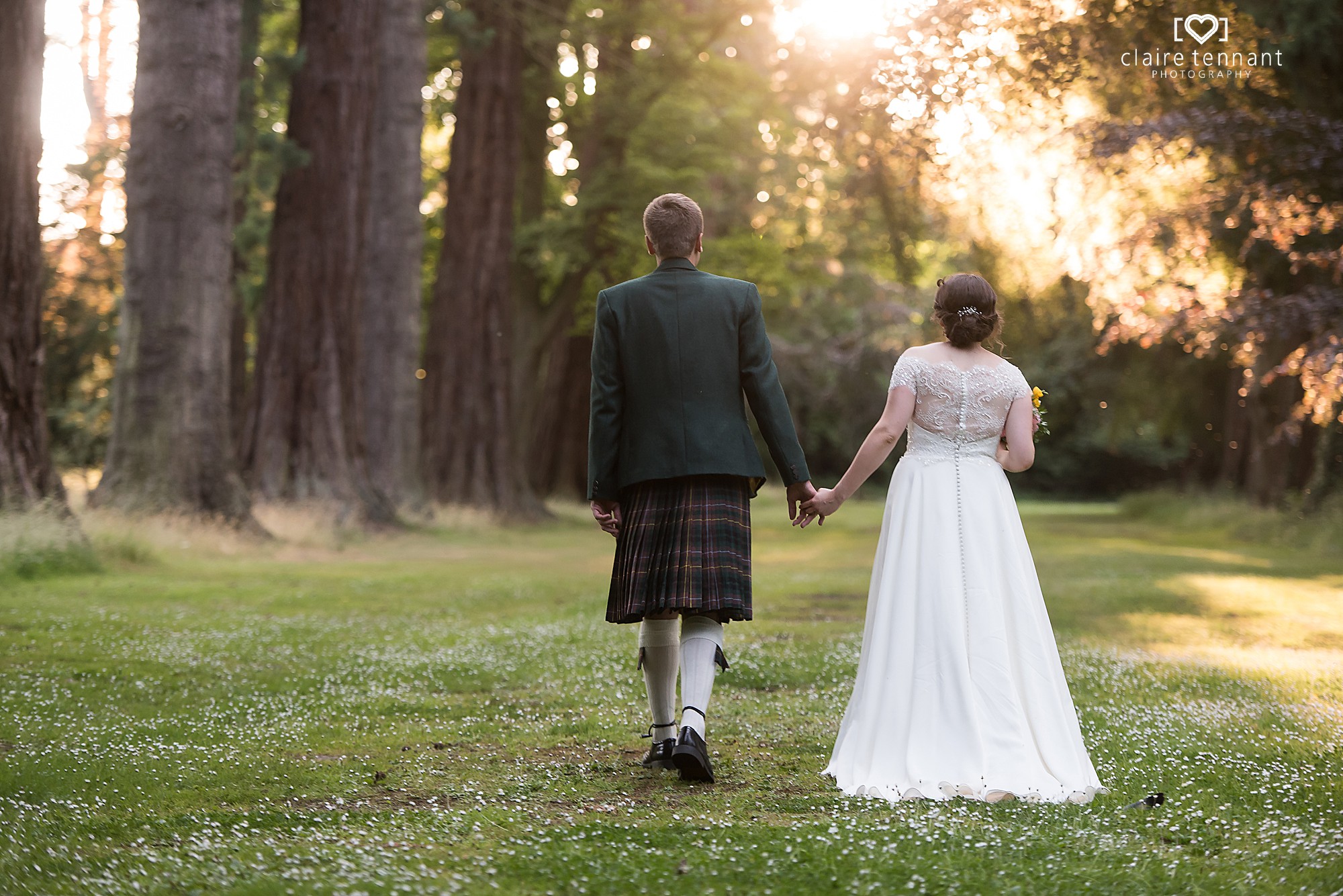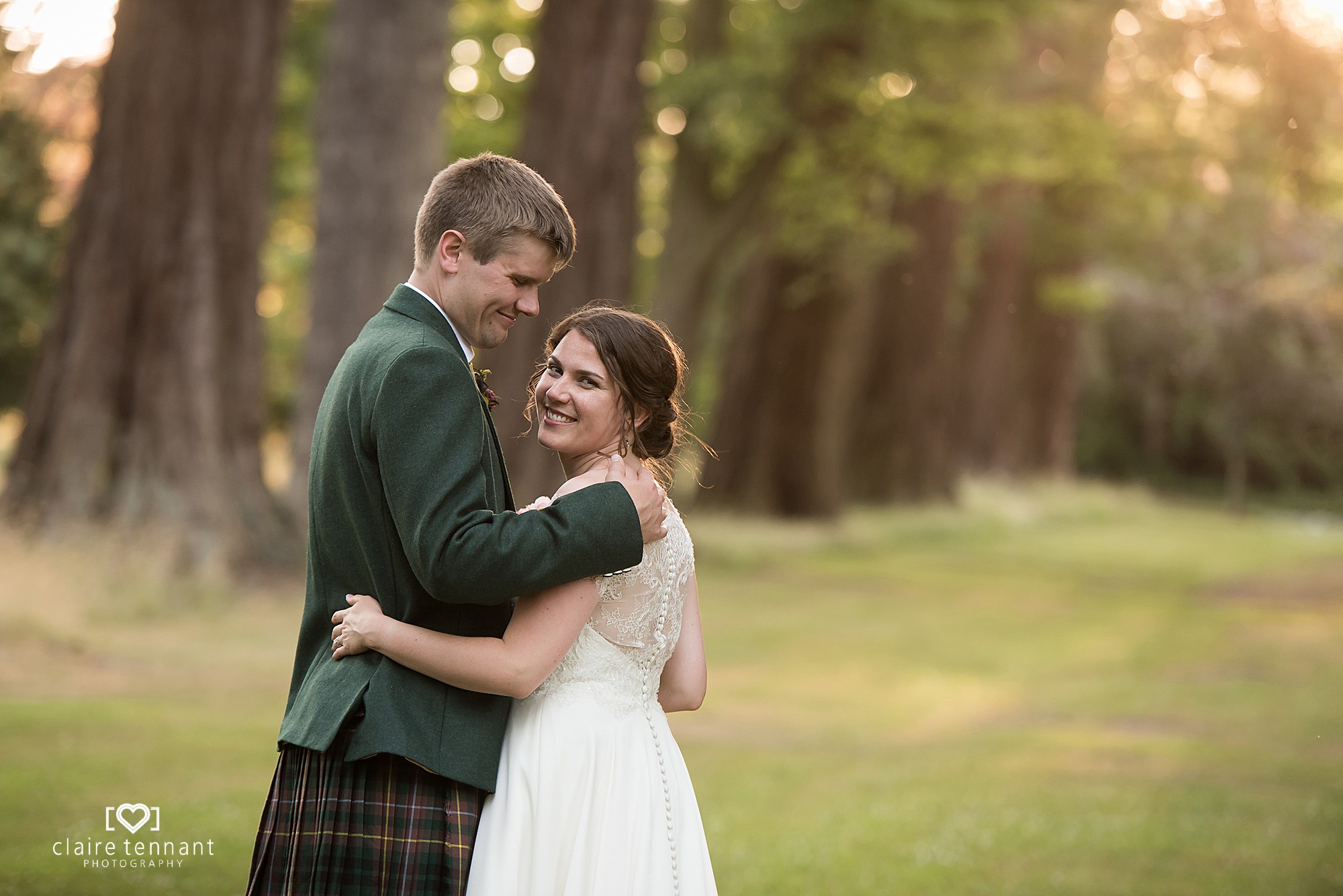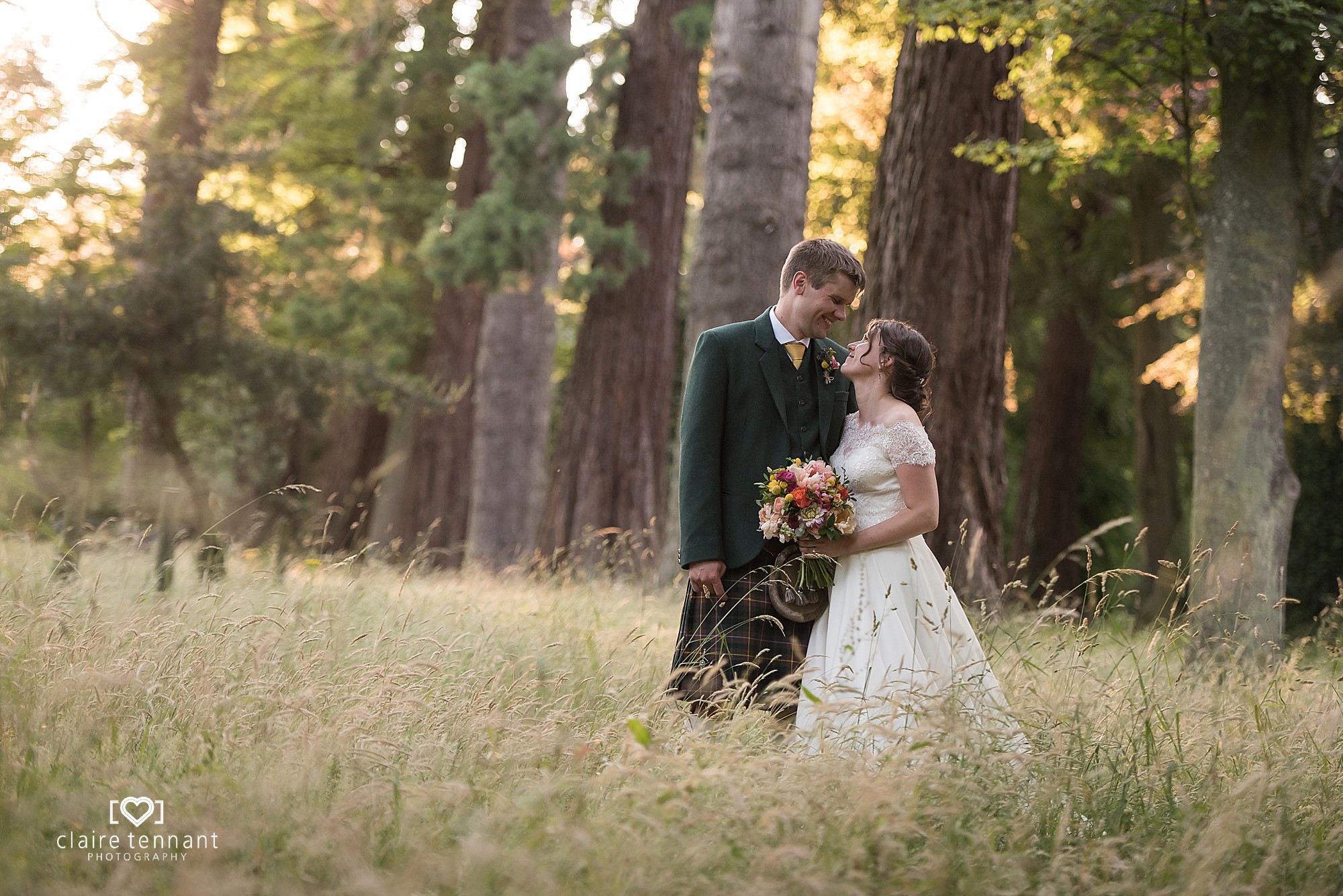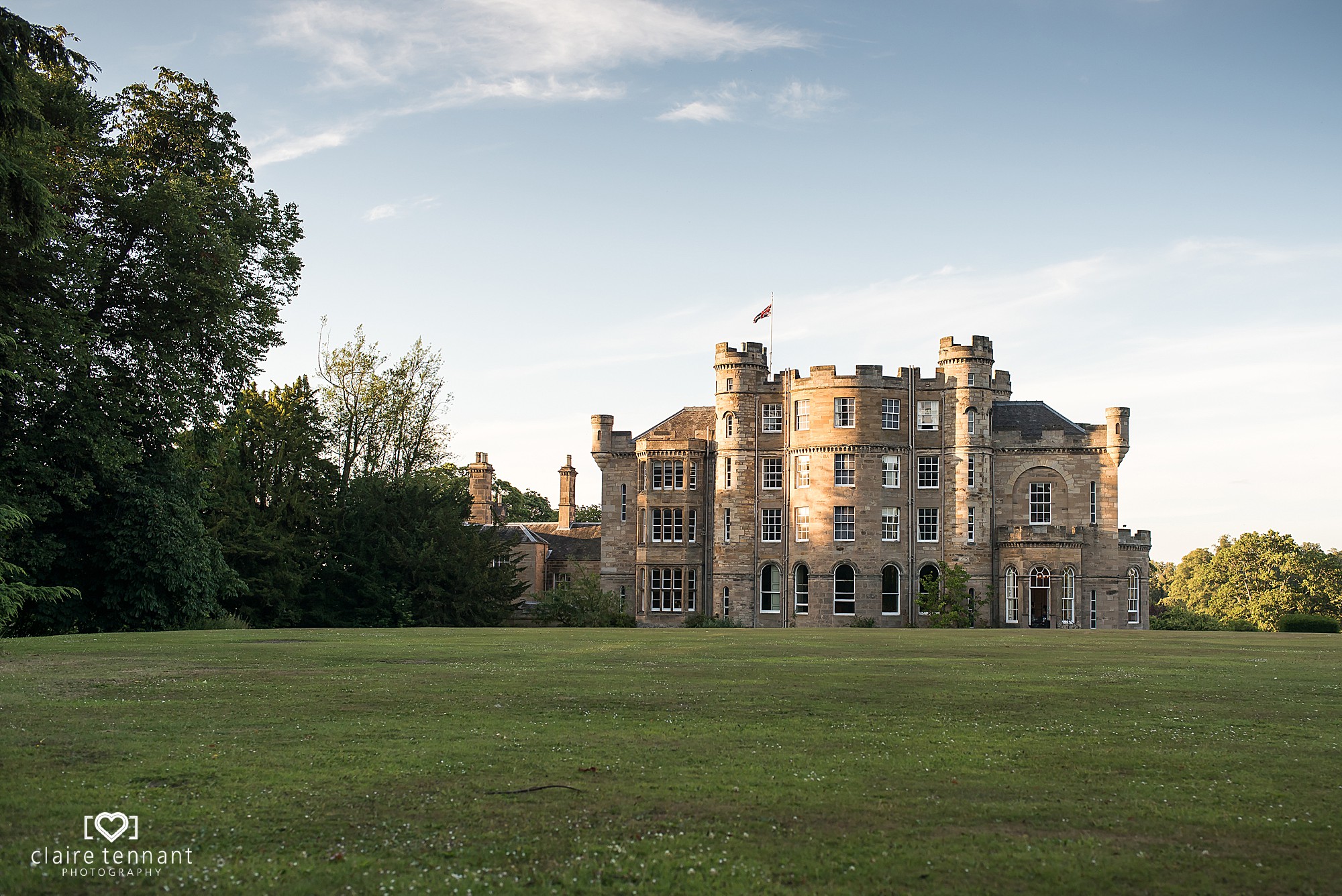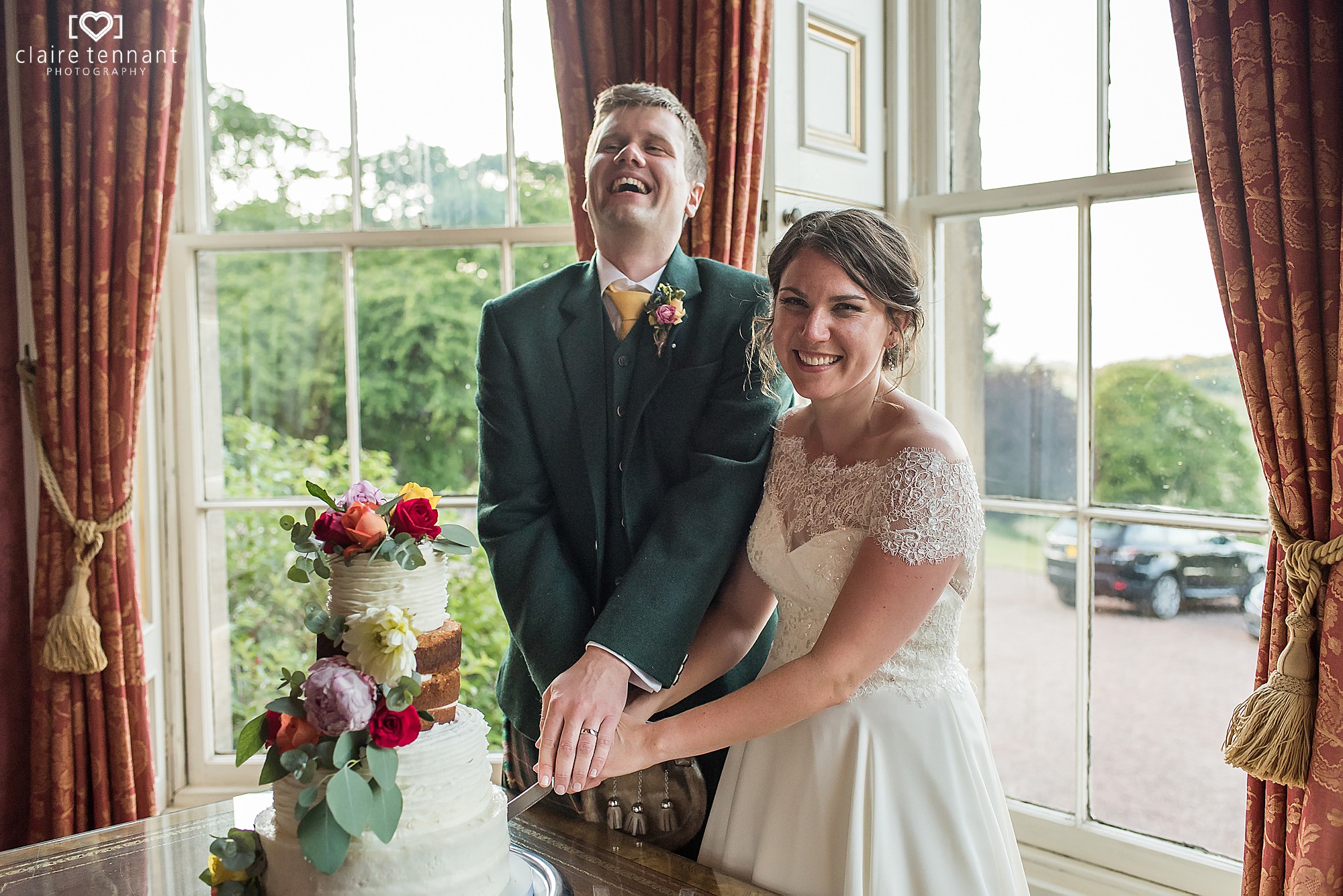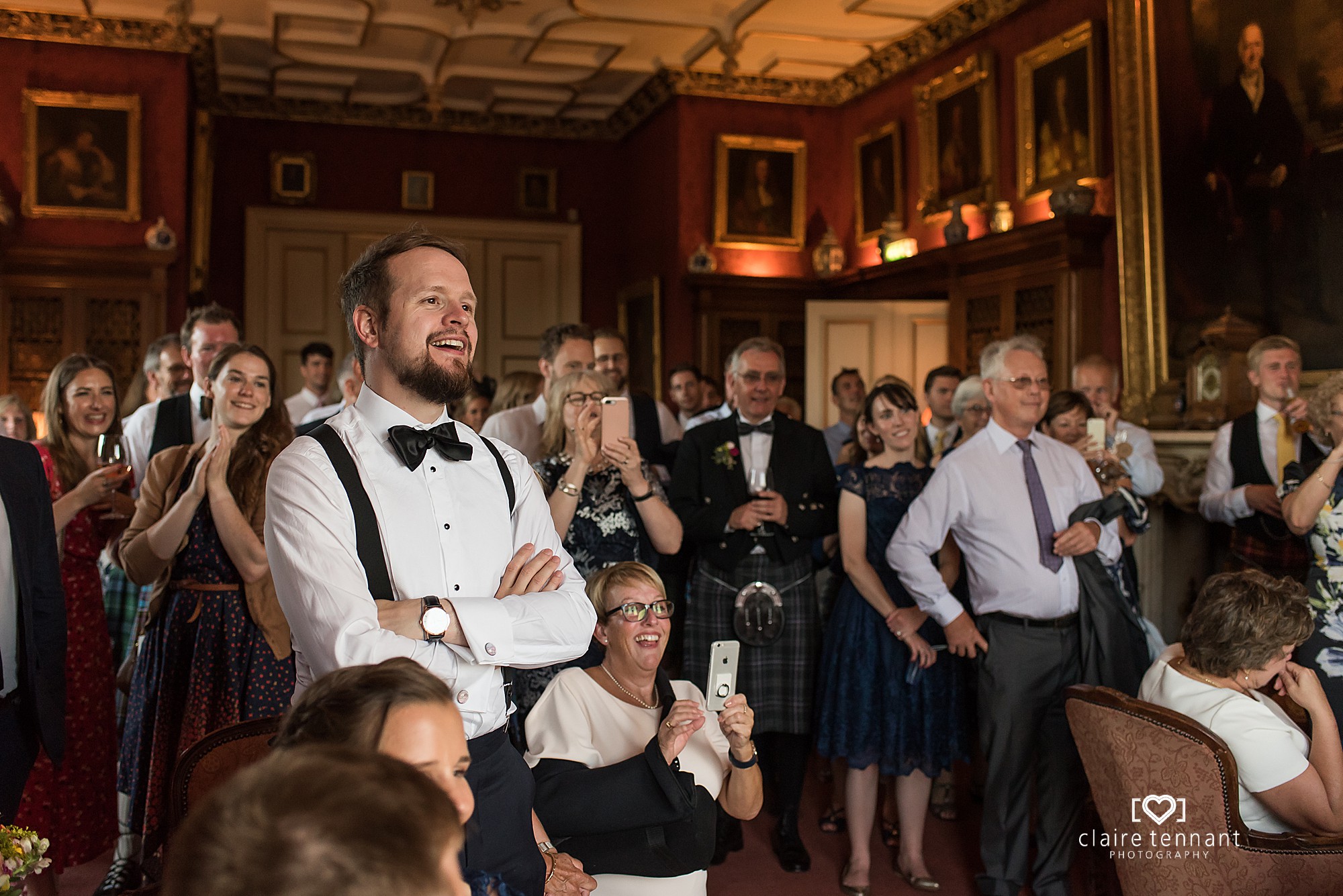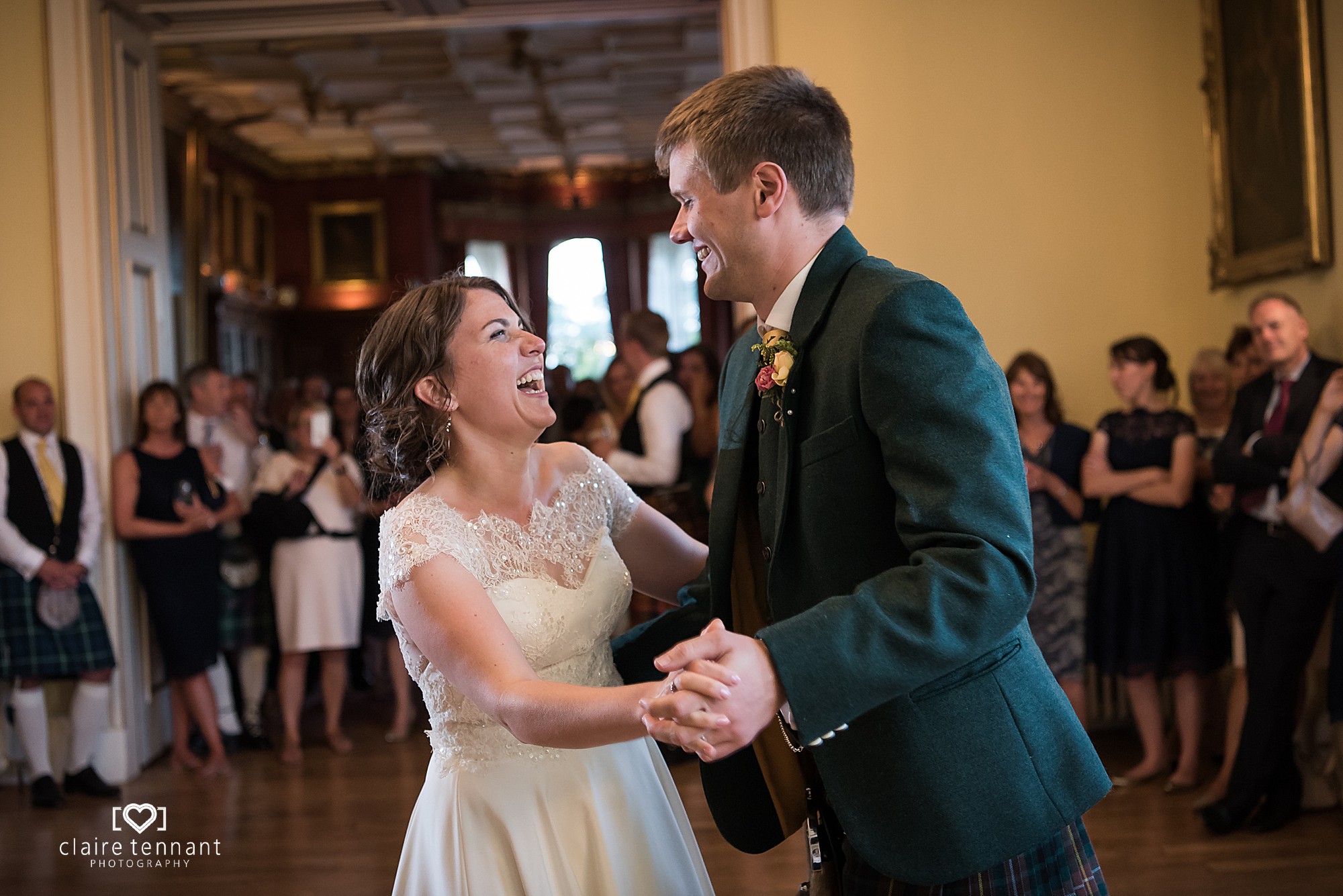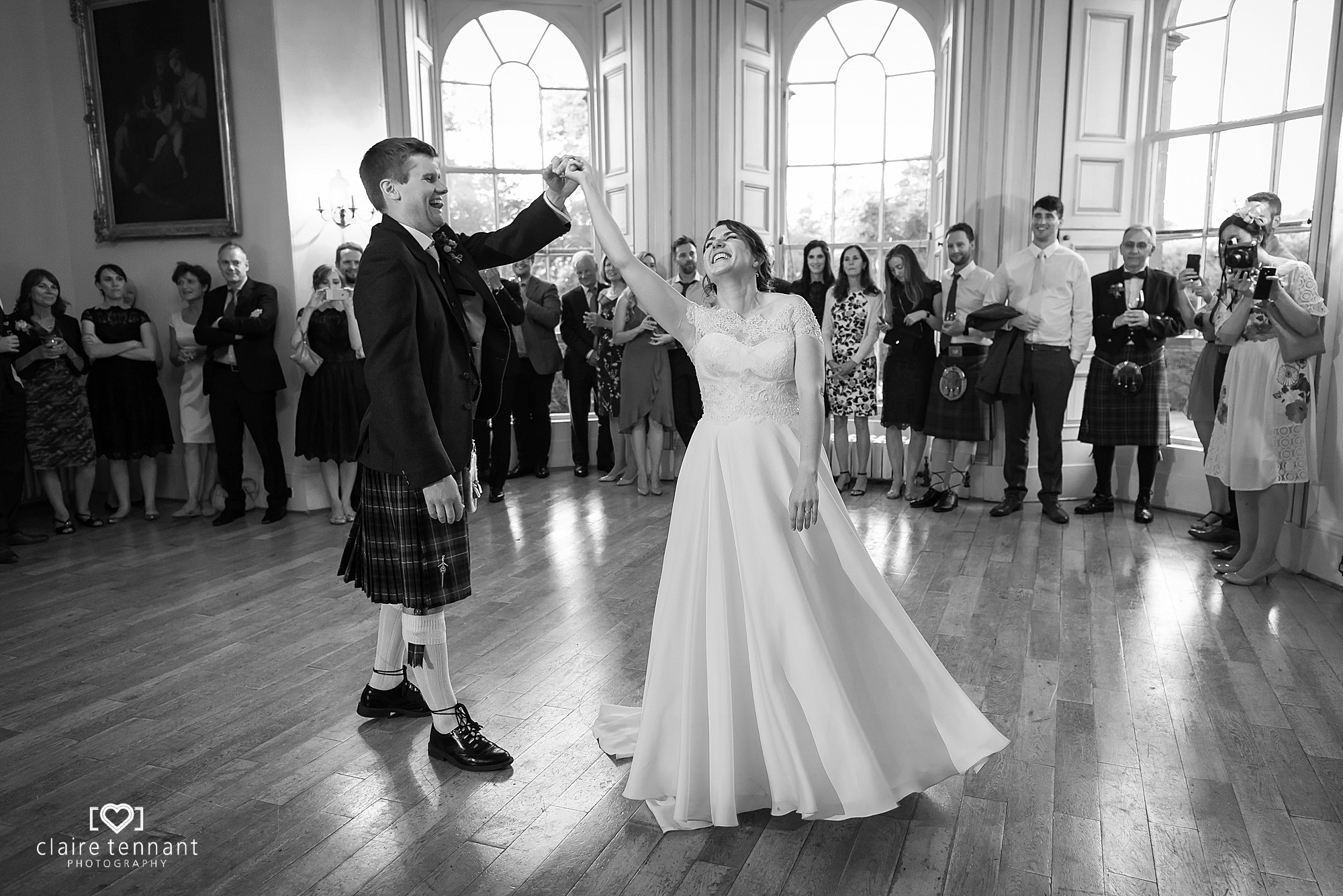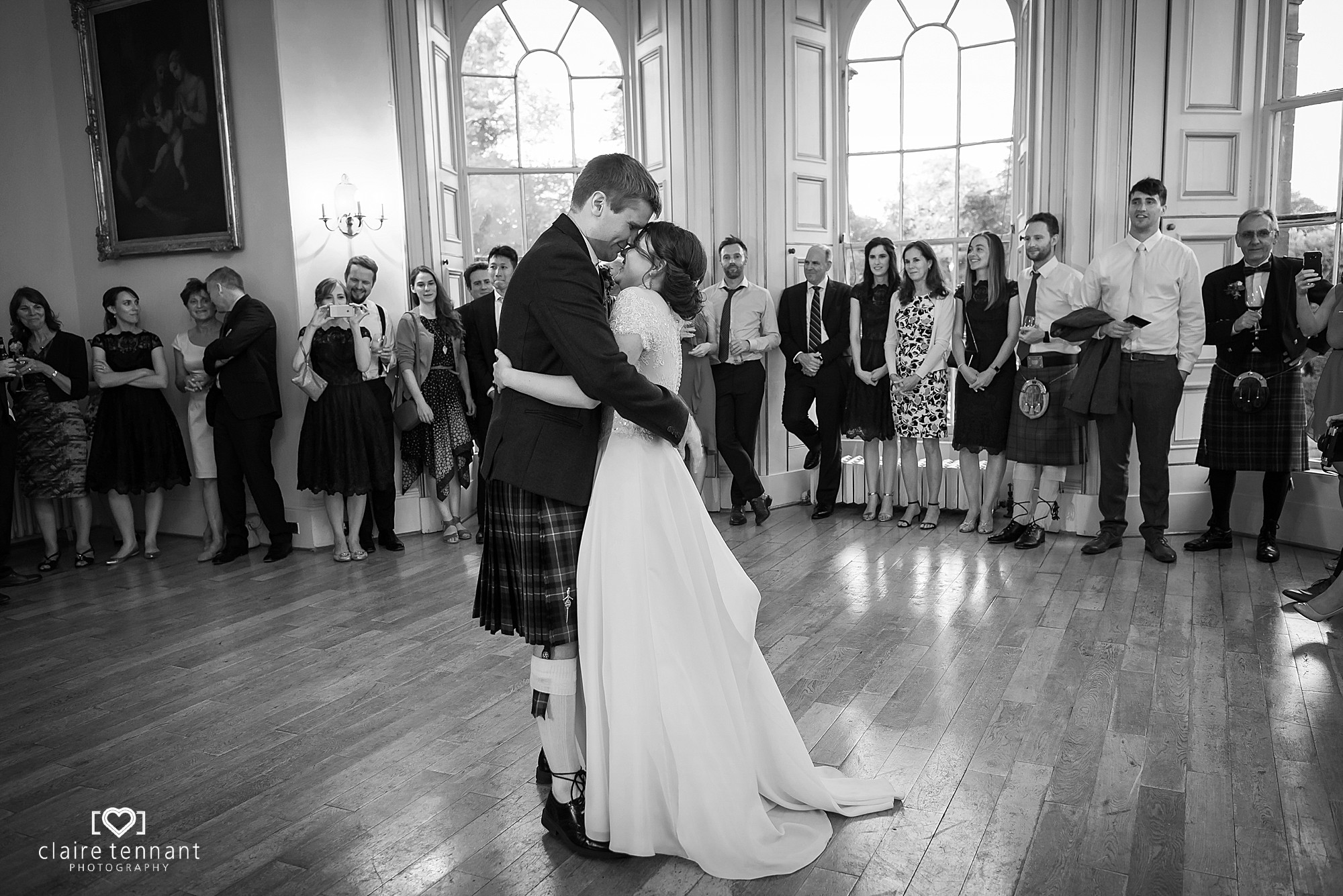 Suppliers
Florist – Stockbridge Flower Company
Dress Shop – Olive Jones
Dress Designer – Augusta Jones
Make Up and hair – JD Bridal Hair and Makeup
Cake – Save the Date Collective
Band / DJ – The Stylists
Venue – Oxenfoord Castle
If you would like more information on my wedding photography service please get in touch – here