Pre-Wedding Photography
Pre-wedding photography portrait sessions are a fantastic way for us to get to know each other better and to have some fun! I find that these sessions further improve photography on the wedding day by making couples more at ease in front of the camera if they're a little camera shy.  It also gives an insight into what poses and angles work best for you and also your photography preferences.
I love natural portraits but I always give some guidance as this helps create better shots. You'll find out the way I work and I'll find out how flexible you are with my ideas and poses!
Pre-wedding sessions are very informal and last around an hour at a suitable location of your choice. The retouched images are uploaded to a private gallery where you can view, share or purchase prints or even a signing frame. The high resolution images will be included on the USB with your wedding images.
Signing Frame
Your favourite image can be printed and mounted to be used in a signing frame on your big day. The frame is displayed at your wedding venue allowing your wedding guests to sign it and pass on their best wishes, creating a personal momento of your special day. This is then hung on a wall in your home for a lasting reminder.
The frames are available in two colour finishes – black and champagne and come with a hand-finished double mount emphasising the image in the centre.
16 by 16″ or 20 by16″ Signing Frame – for upto 80 guests – £130
20 by 20″ or  20×24″ Signing Frame – for over 80 guests – £180
View recent Pre-Wedding Photography shoots on my Blog: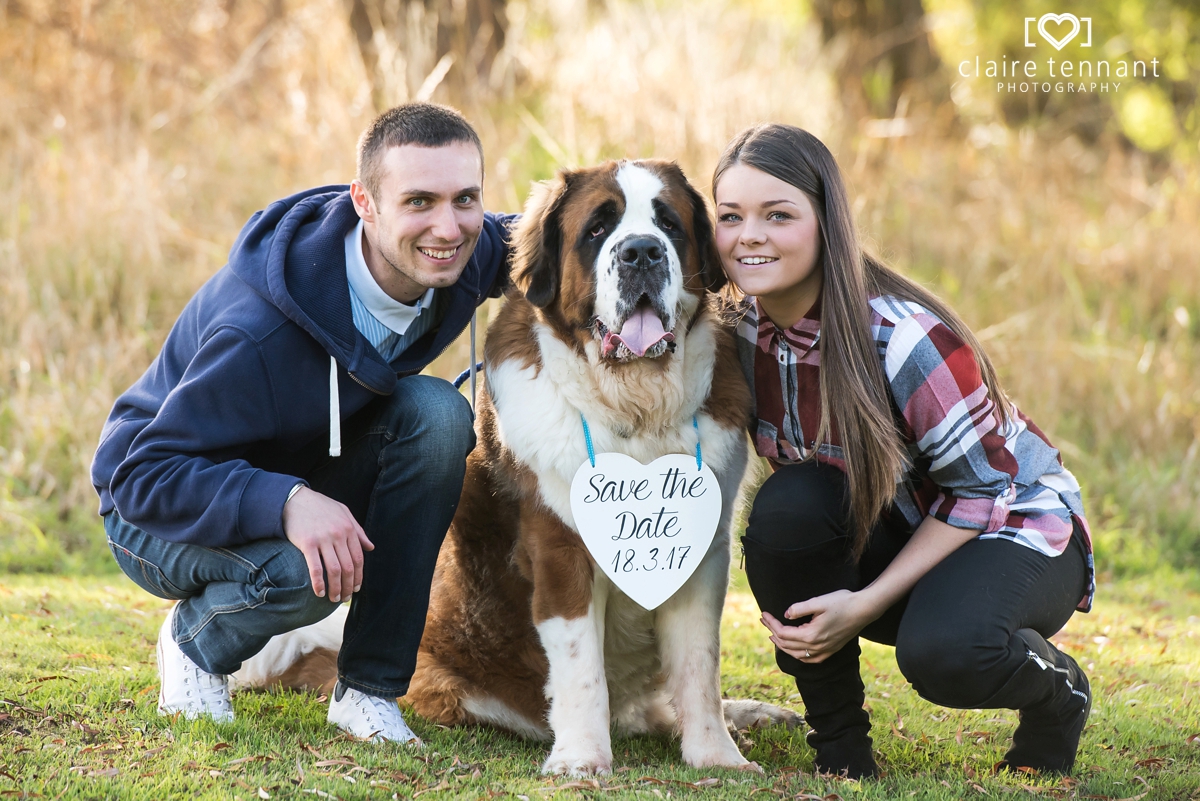 When Laura and William got in touch to ask if they could incorporate their pet dog into their pre-wedding shoot I started to get excited! I loved the idea even more when I heard that their dog Murphy is a St Bernard as the film Beethoven was a childhood favourite of...