I loved photographing this romantic Autumn outdoor wedding at the Glasshouse. It was my second time photographing a wedding at the venue and yet again it didn't disappoint. The Glasshouse is such a lovely, modern venue and although it's in the heart of Edinburgh it almost feels like you're away from it all with lots of greenery on the terrace and the beautiful backdrop of Calton hill.
The Wedding Day
With Claire and Sean's wedding being in mid-September I don't think any of us really expected to be able to hold the ceremony outside. They were really lucky that on the day it was mild for the time of year. The prospect of an outdoor ceremony made me a very happy photographer as the terrace is a stunning ceremony setting and I always feel being outdoors adds to the atmosphere.
Below are a few highlights from this Autumn outdoor wedding at The Glasshouse –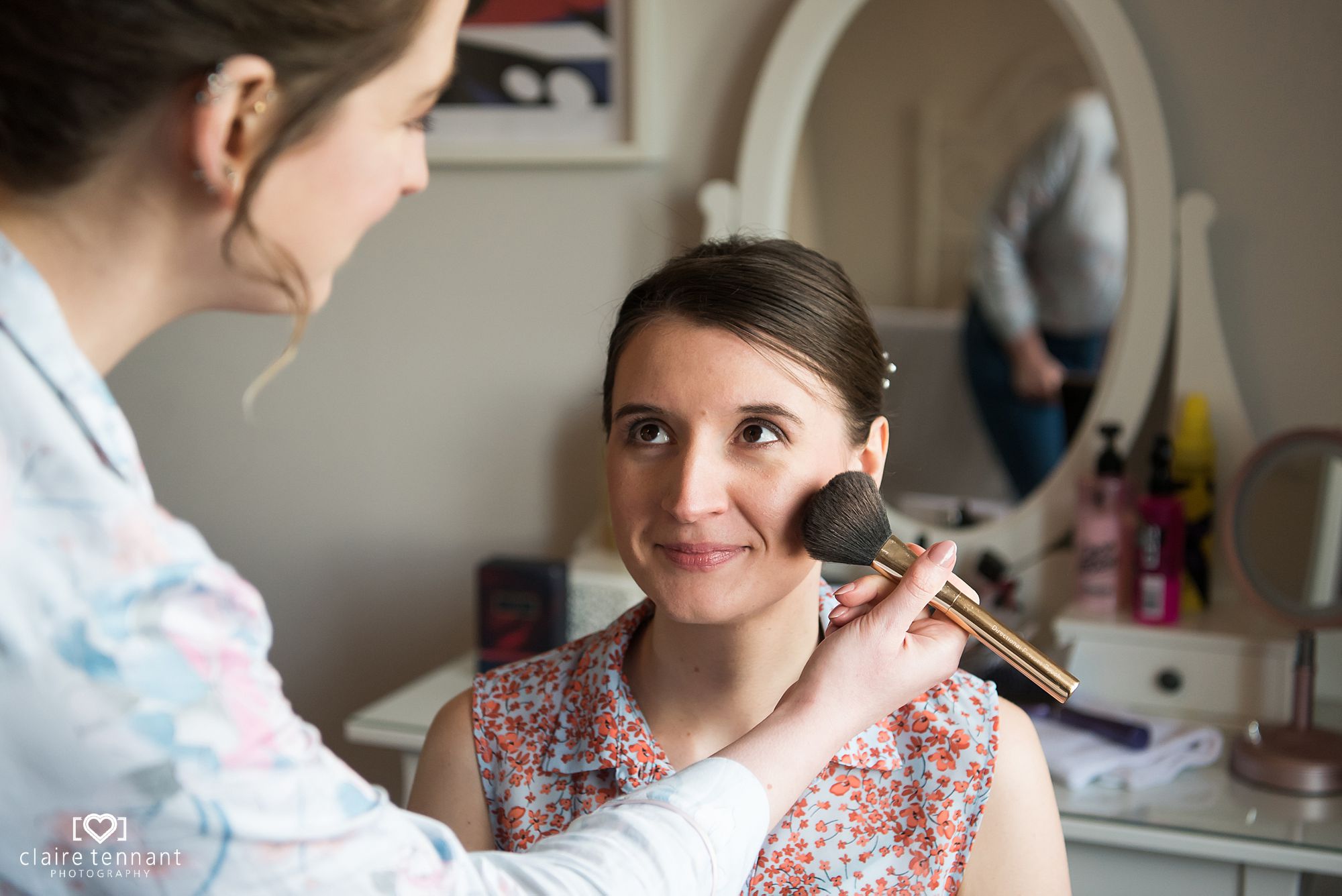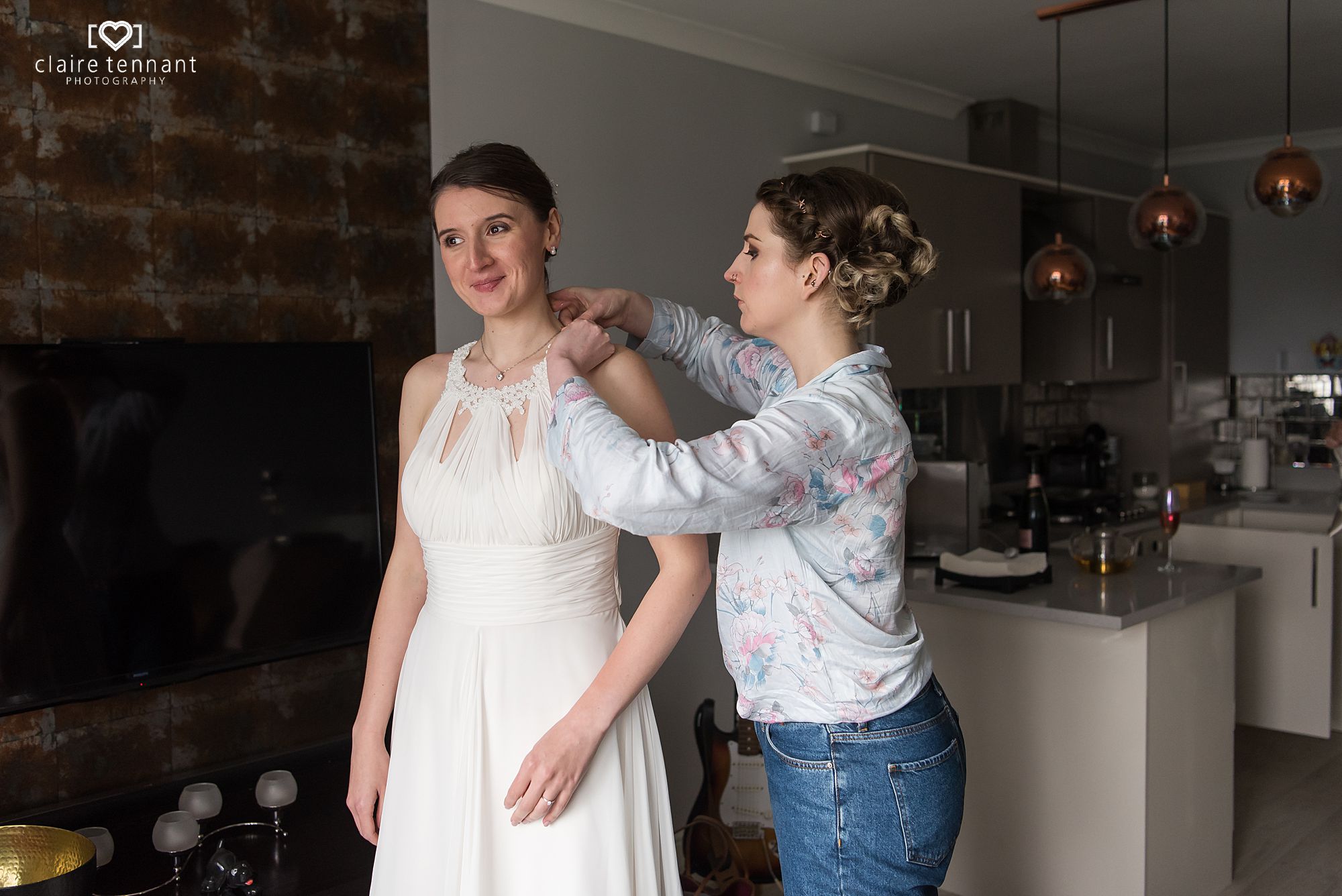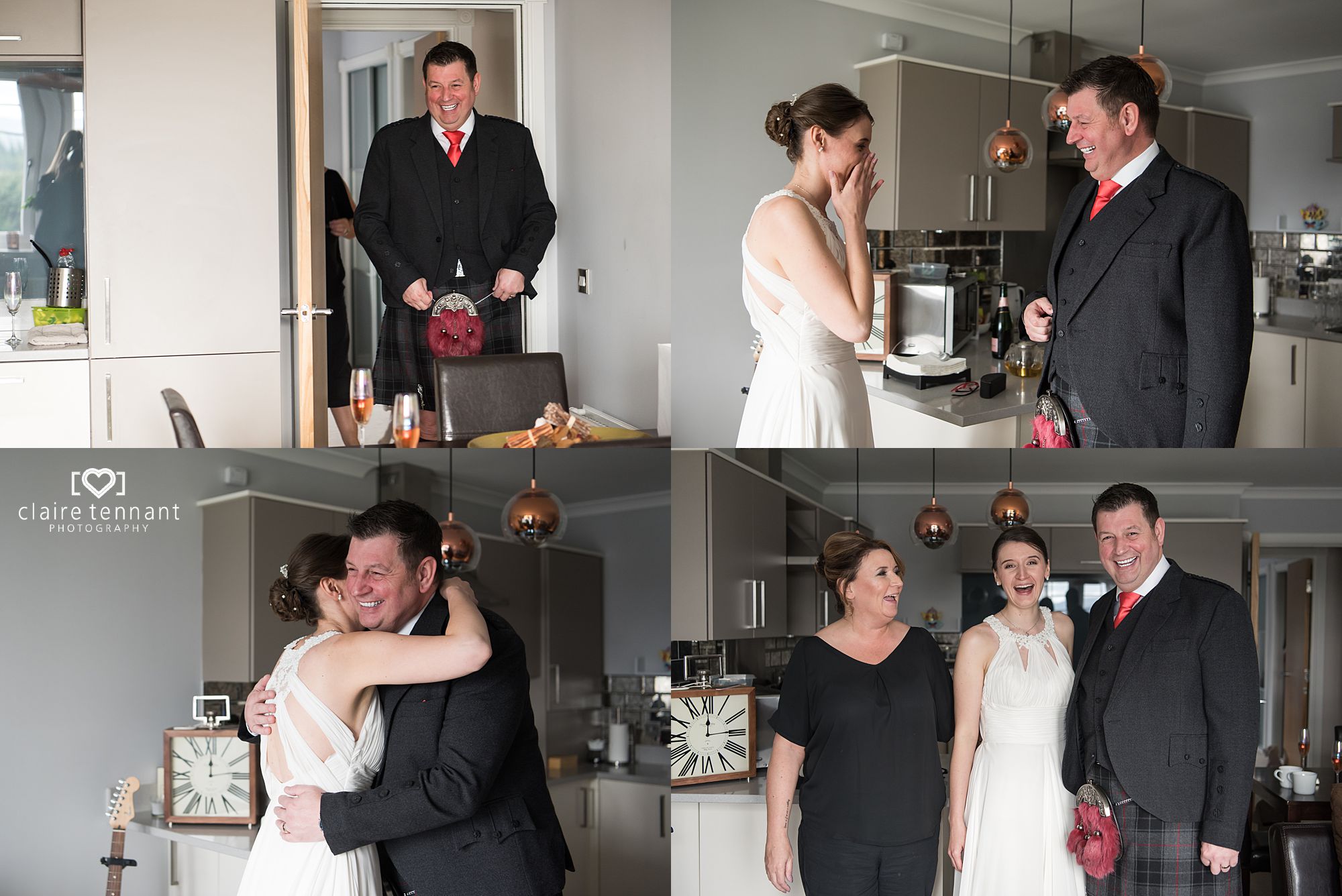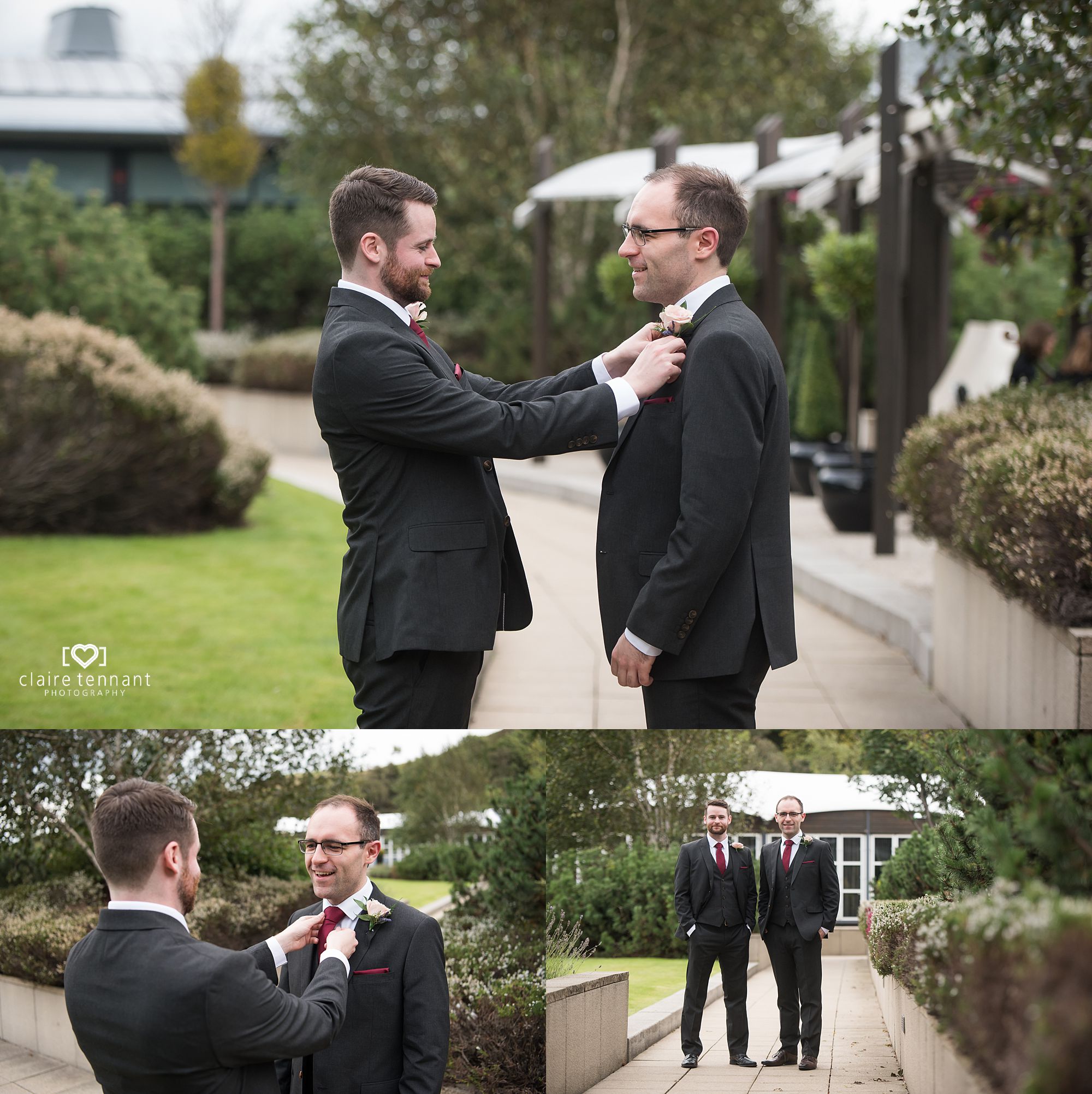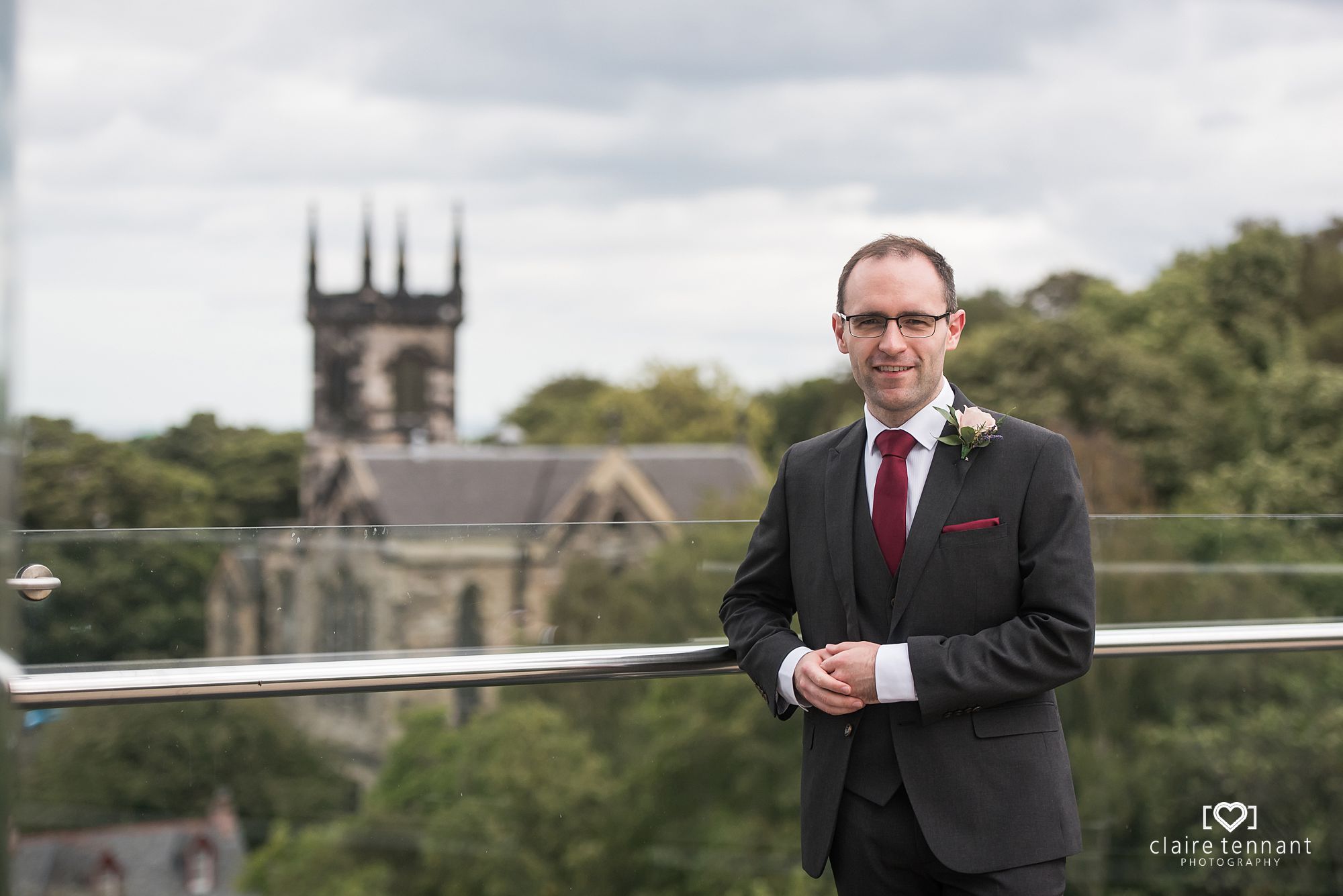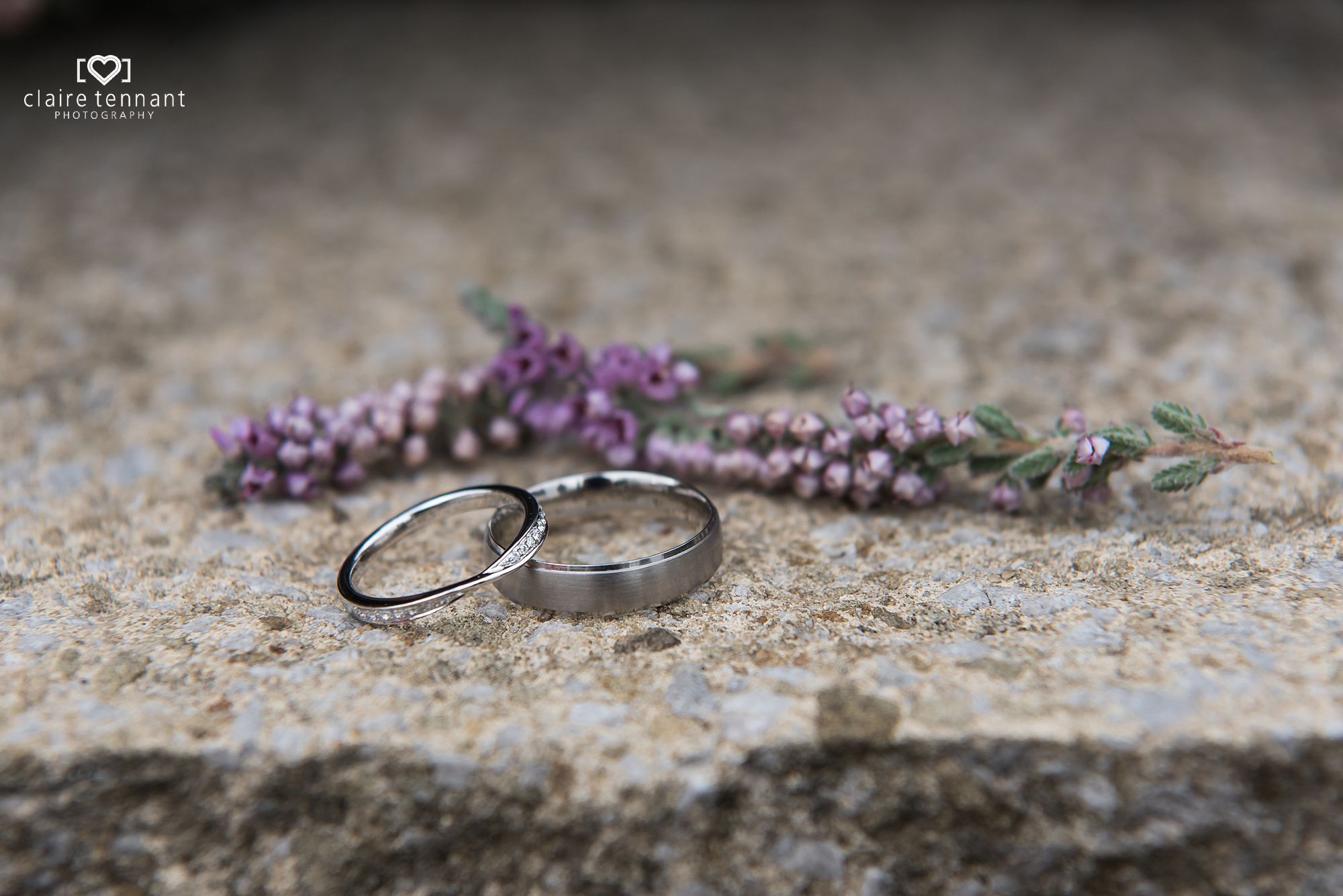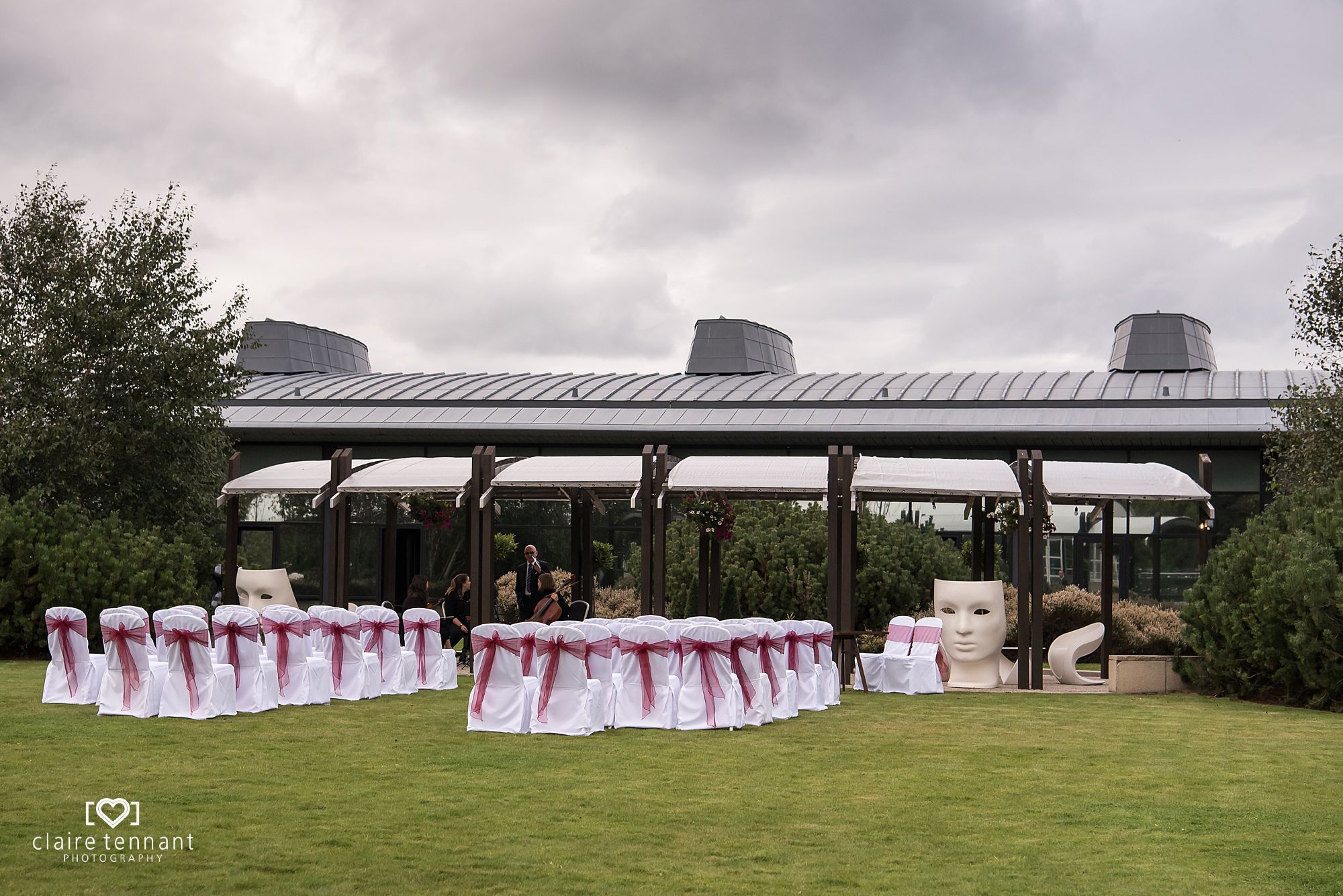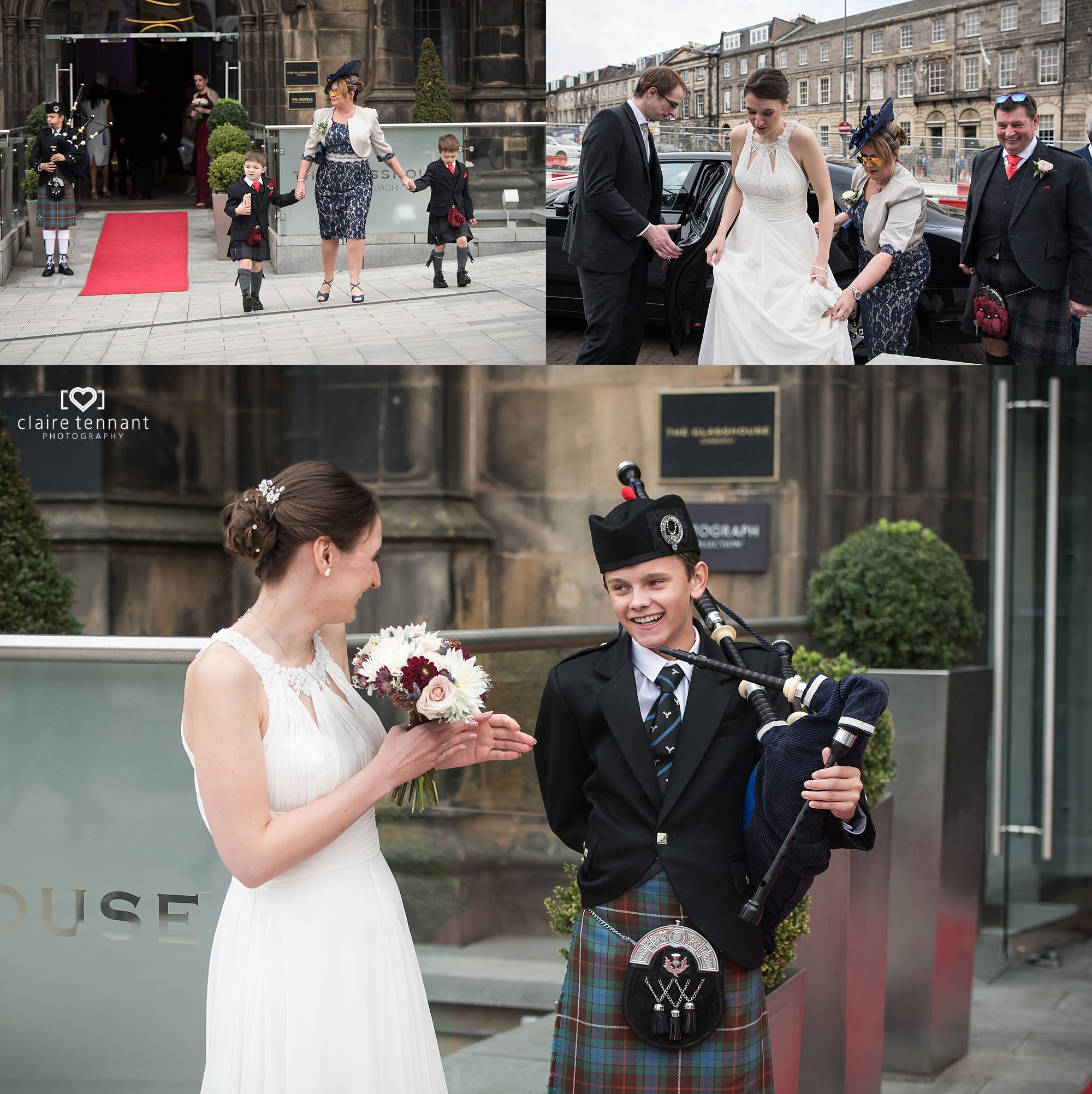 The Wedding Ceremony
Claire and Sean had a lovely personalised Civil Ceremony full of laughter and emotion. Soon it was time for the official group photos and the guests enjoyed relaxing with a celebratory drink in hand and lovely background music by Arta String Quartet in the background.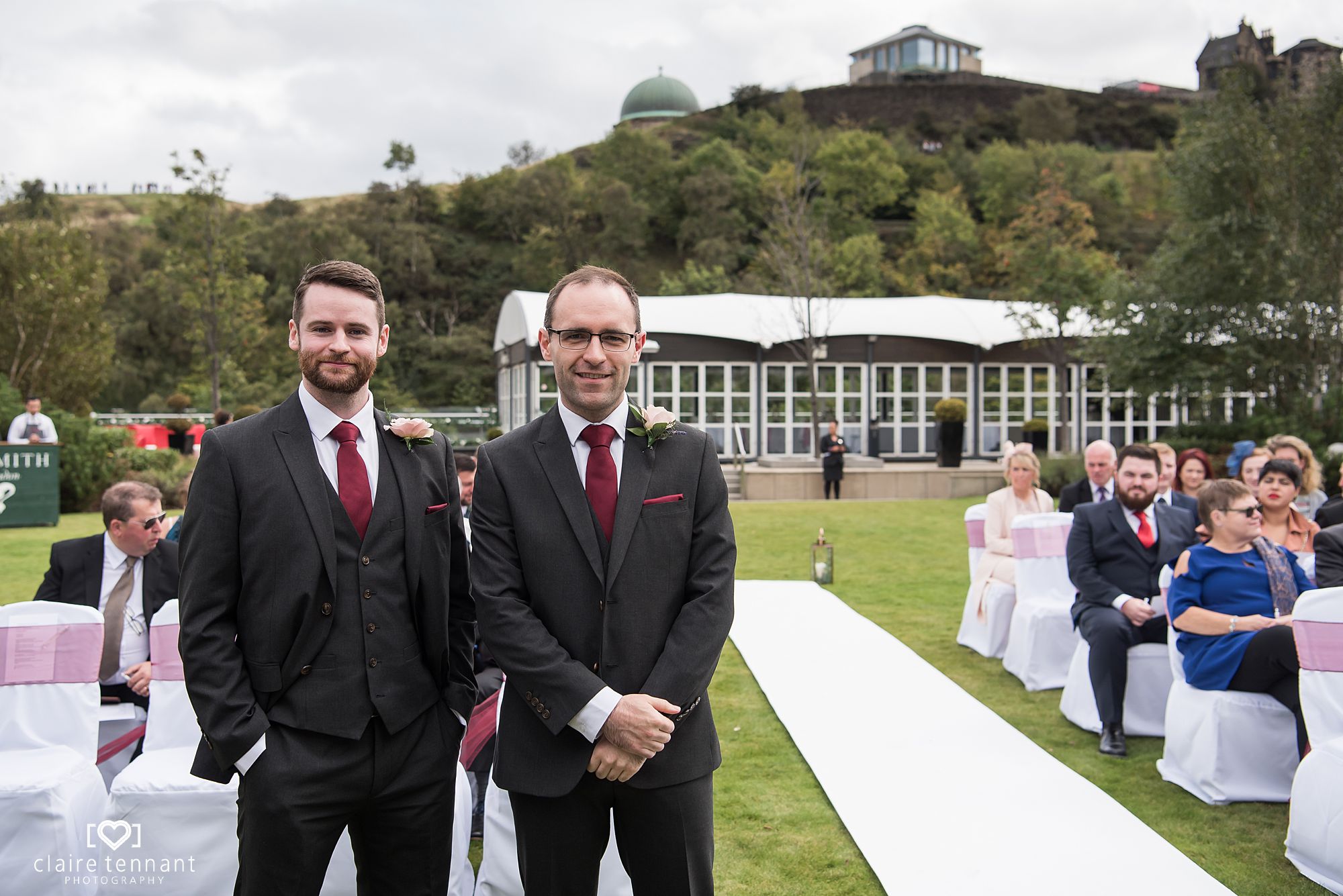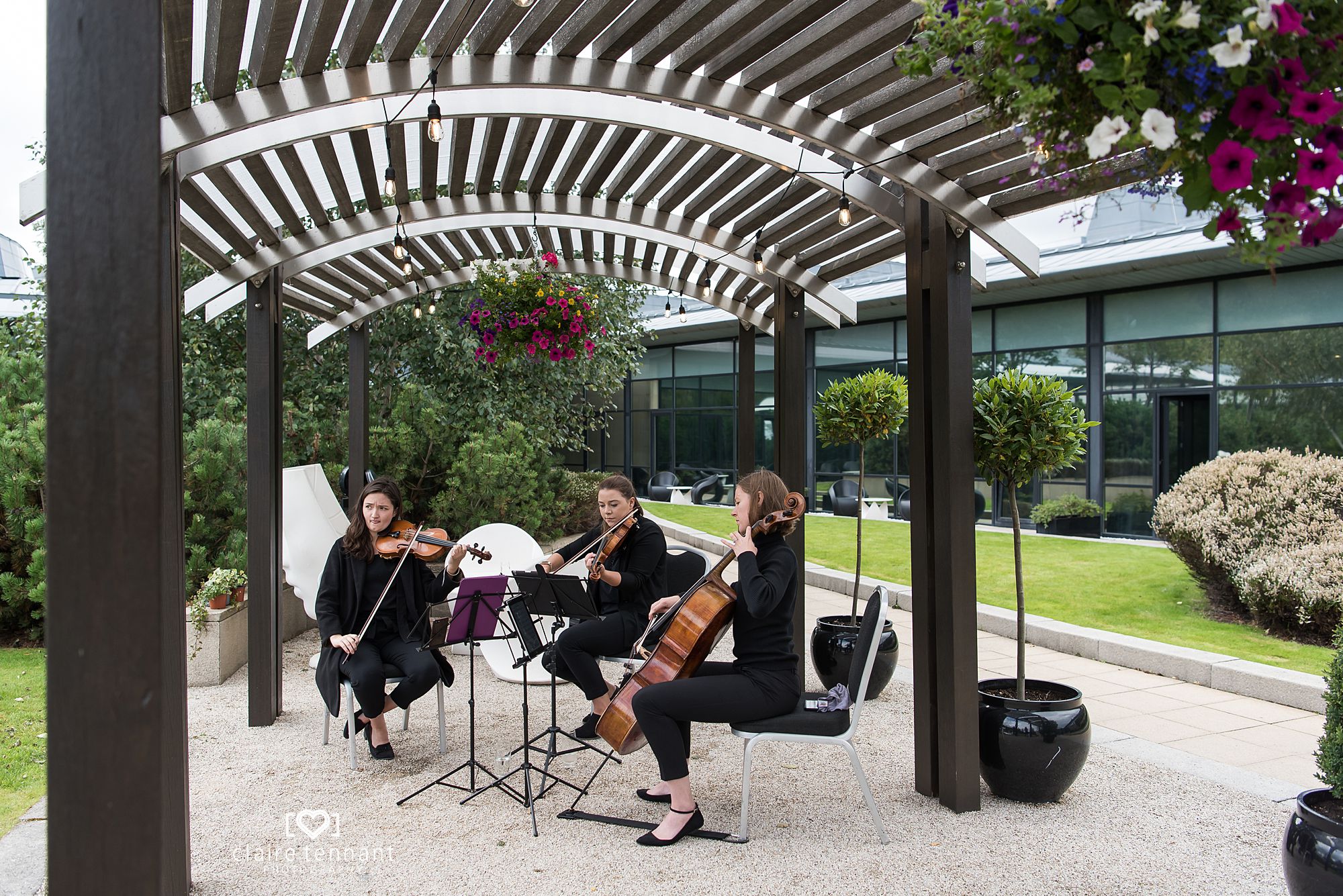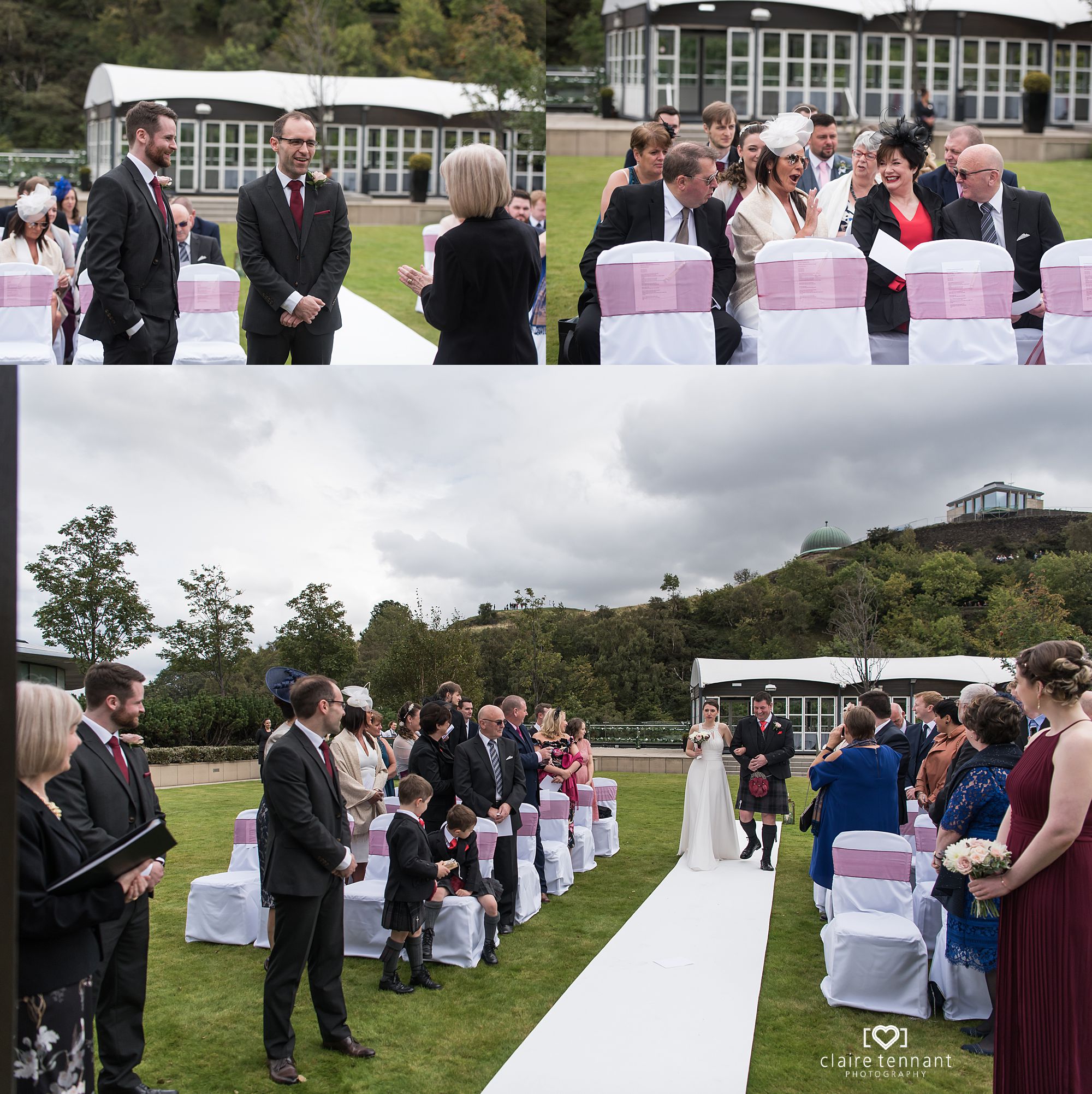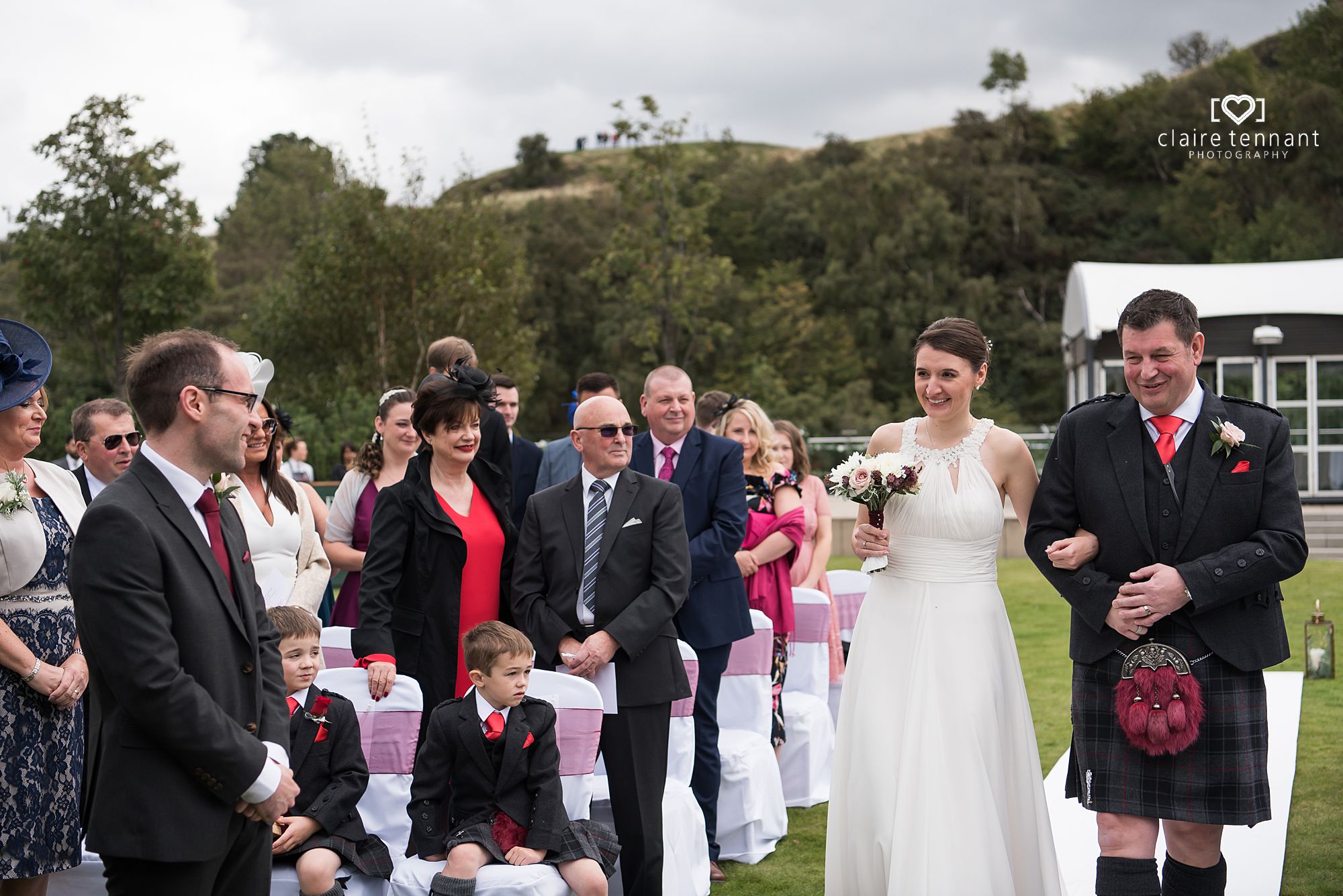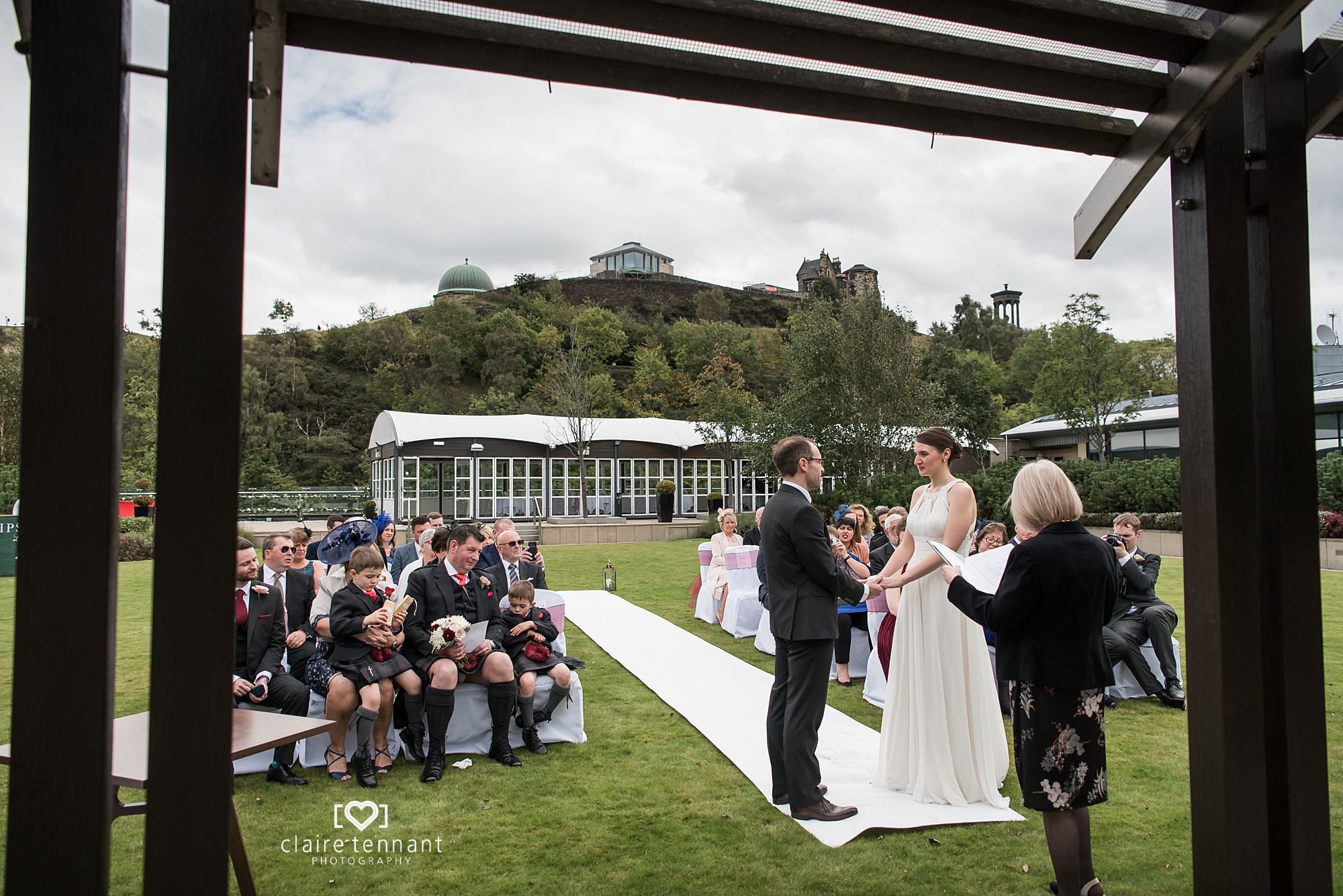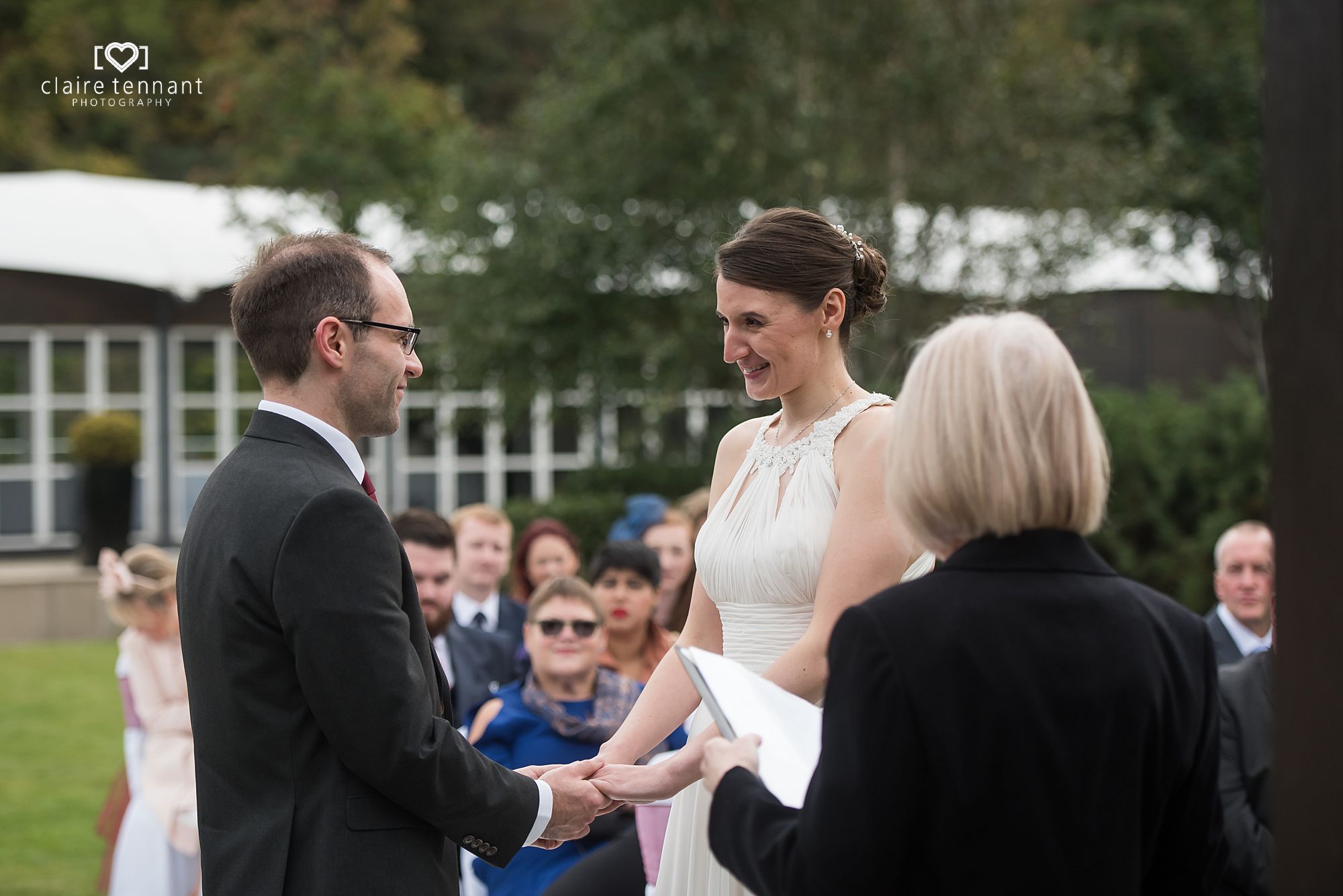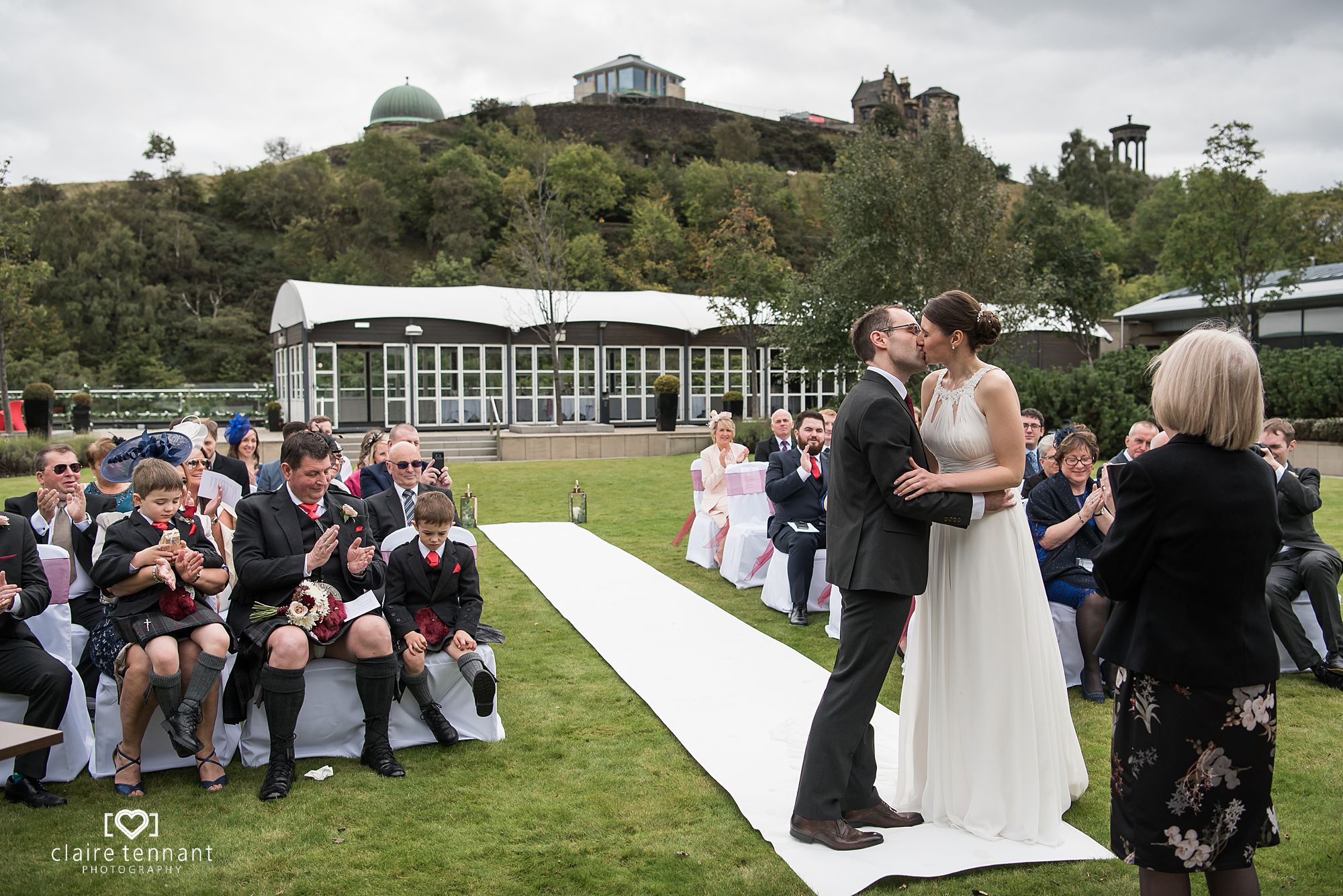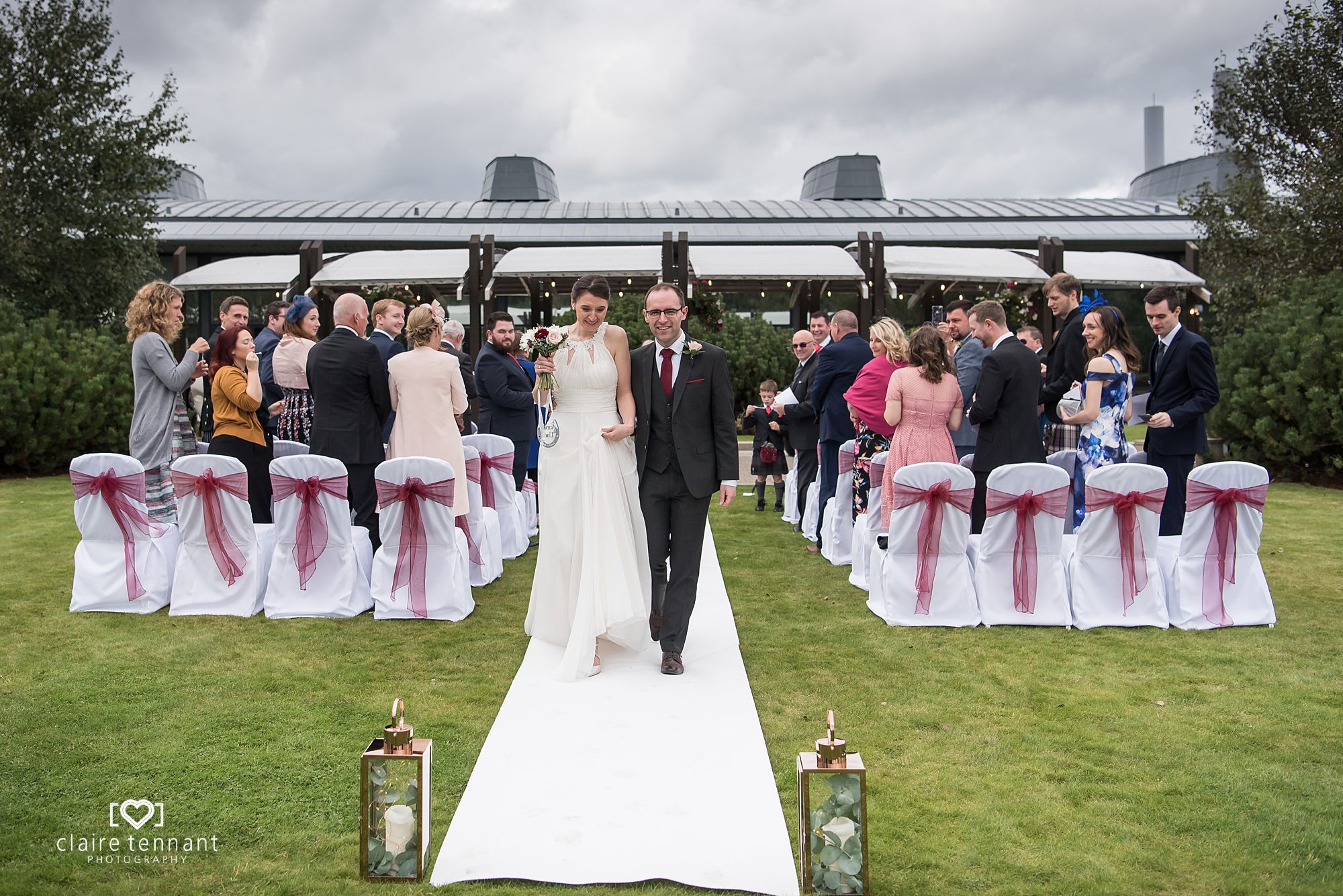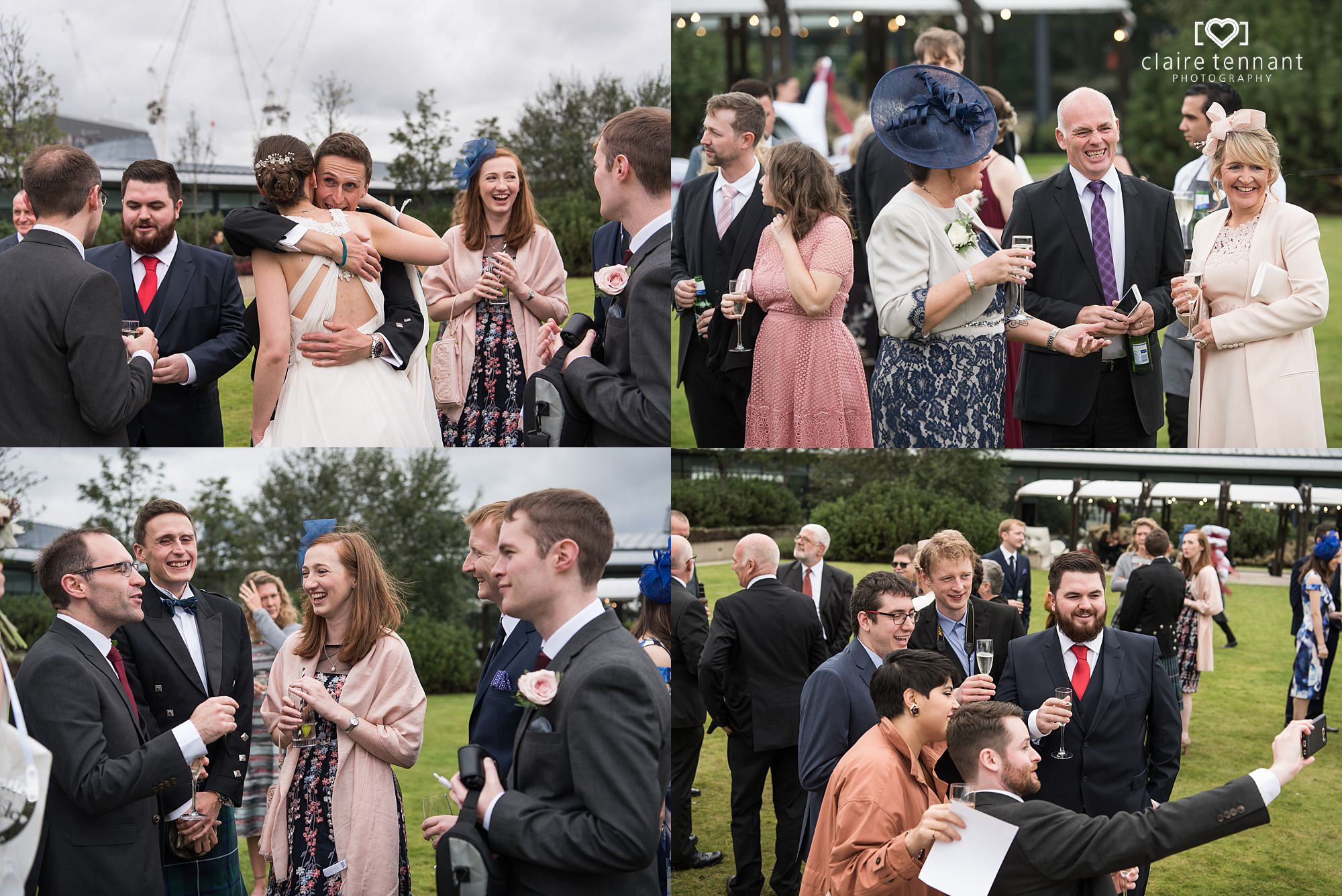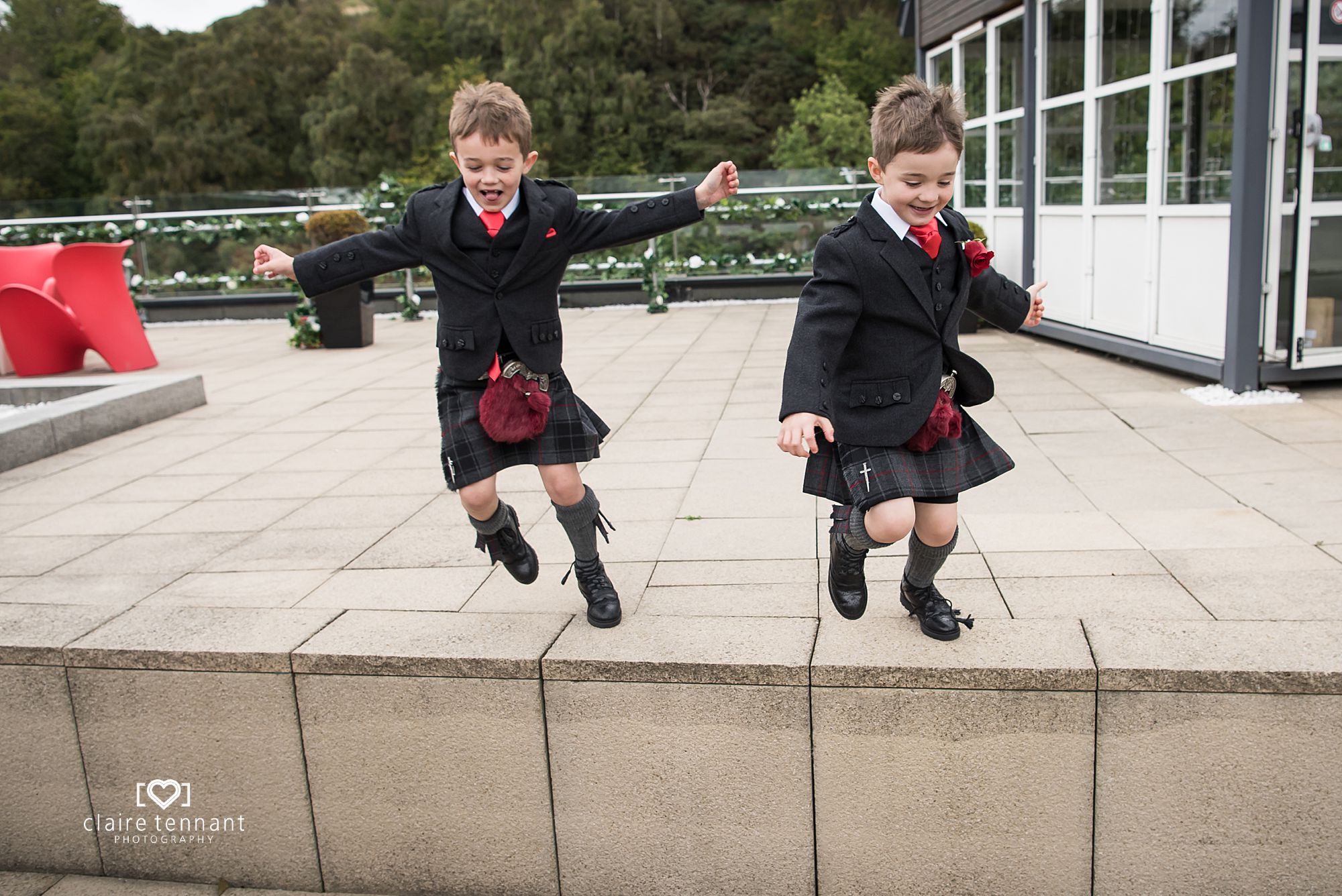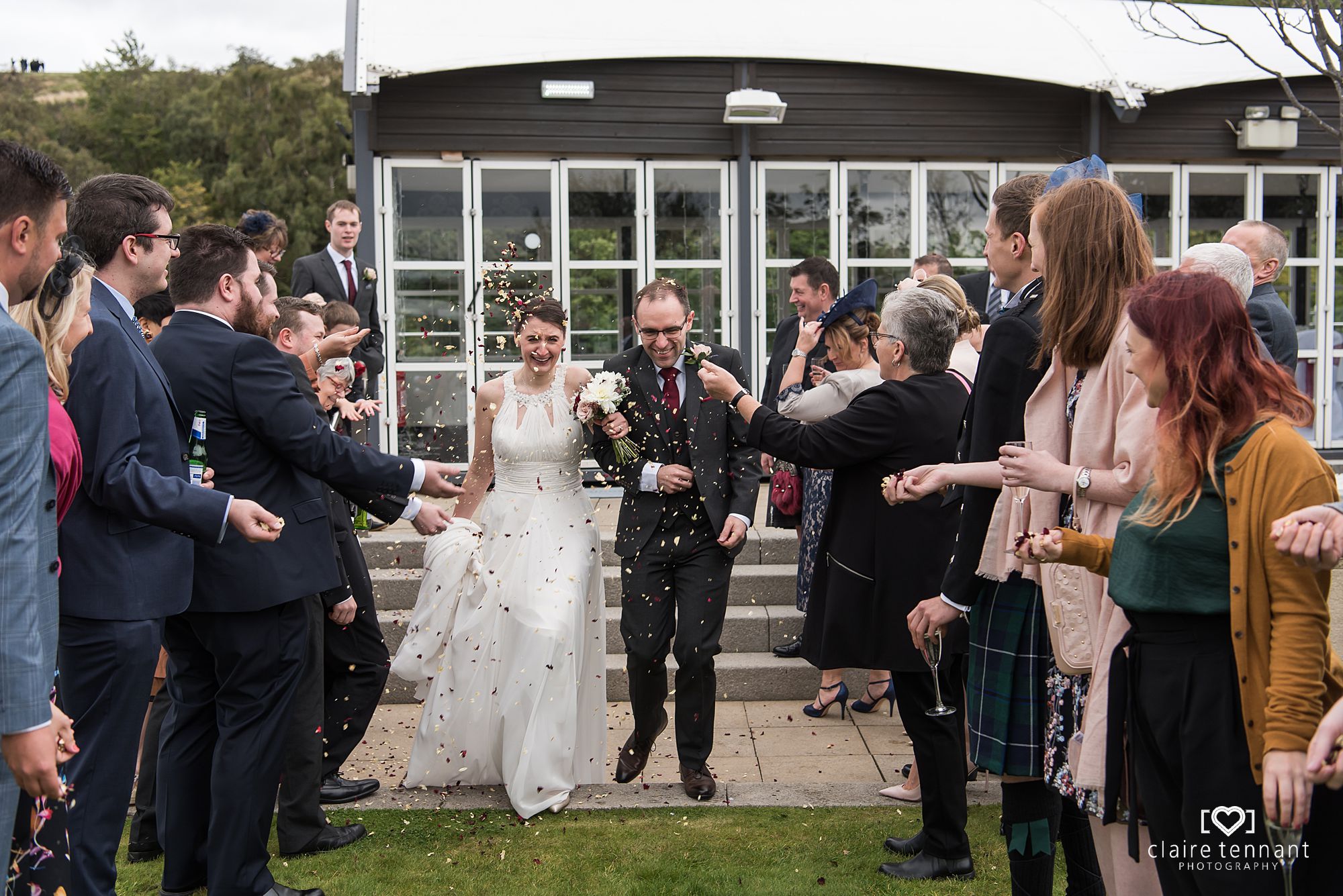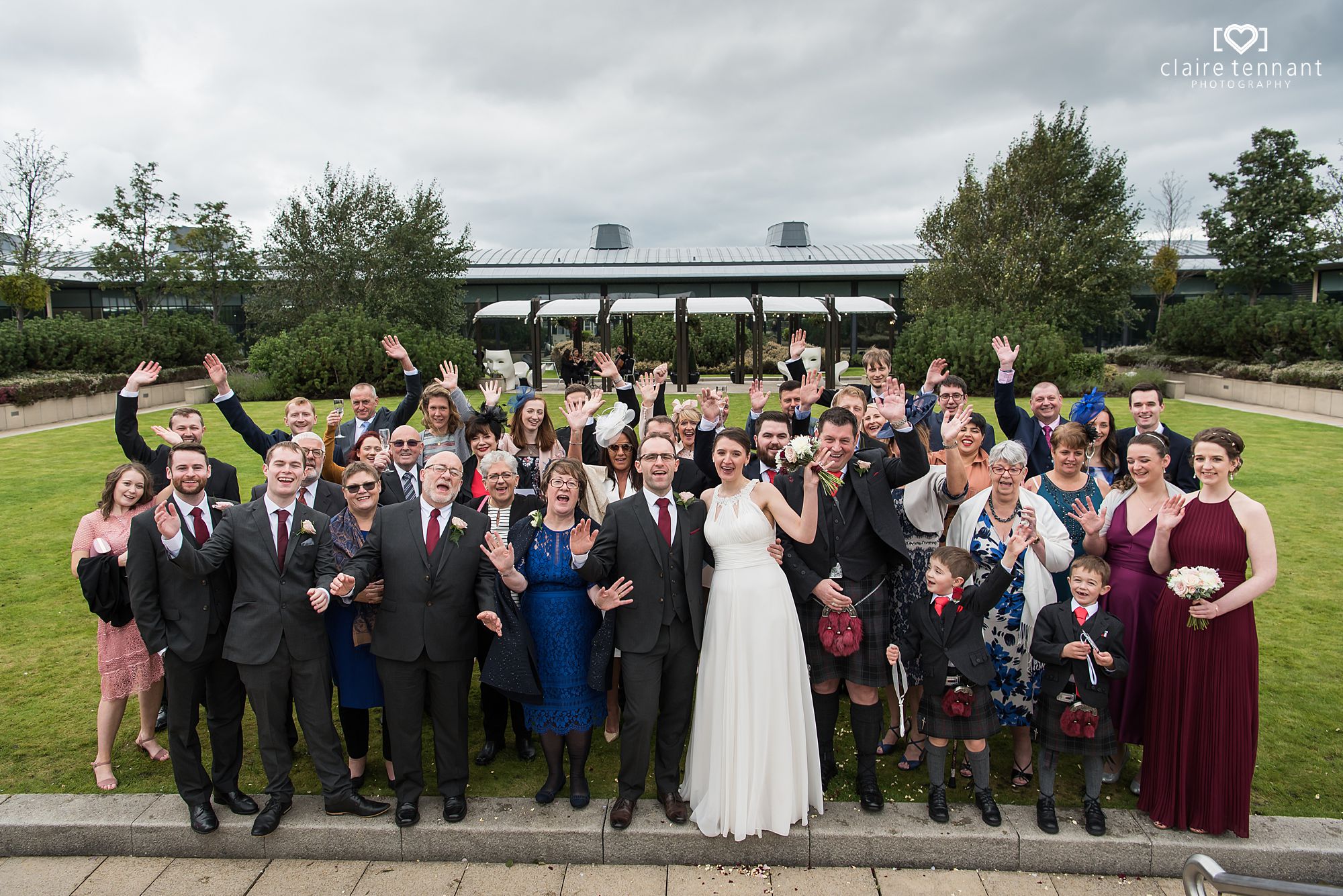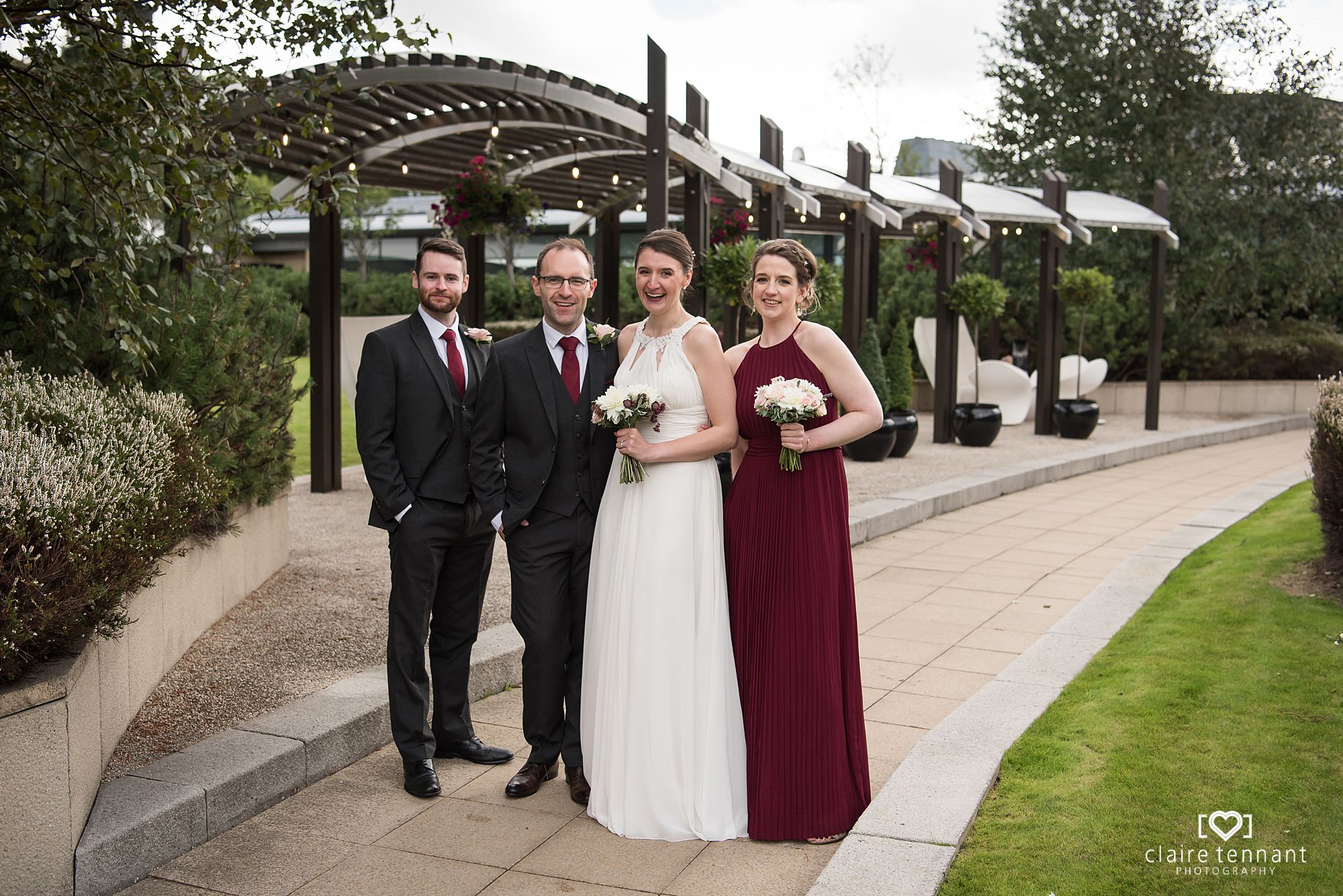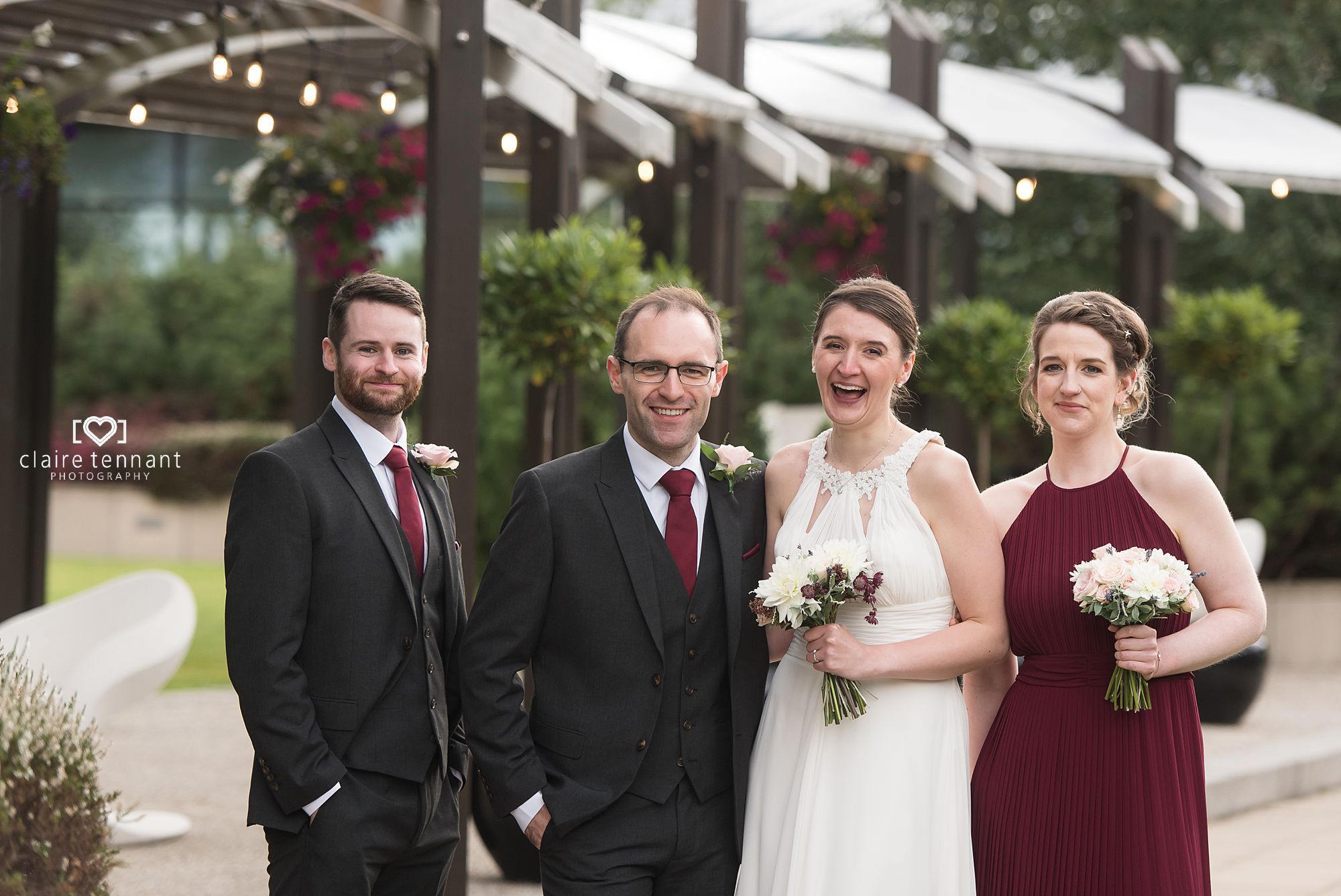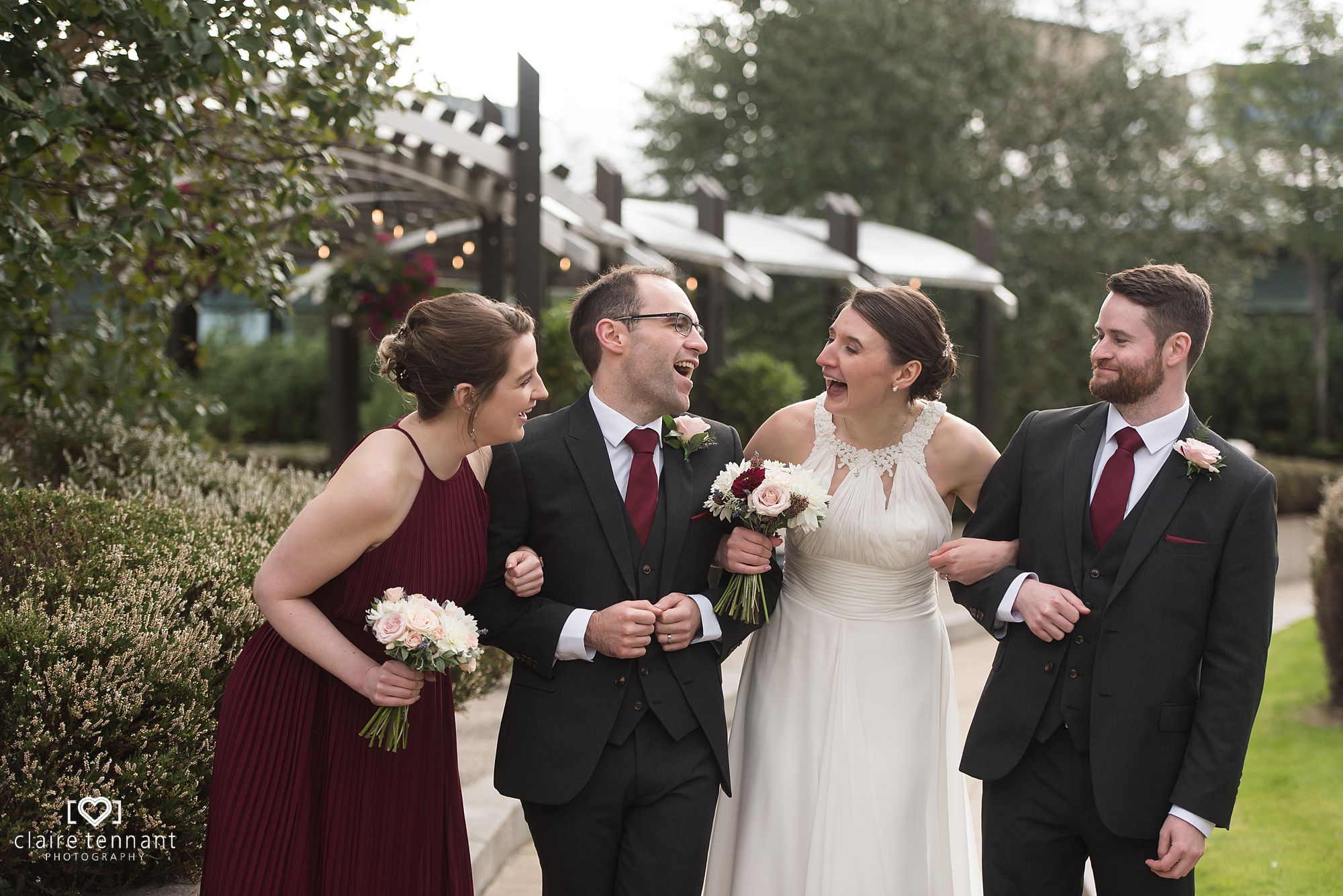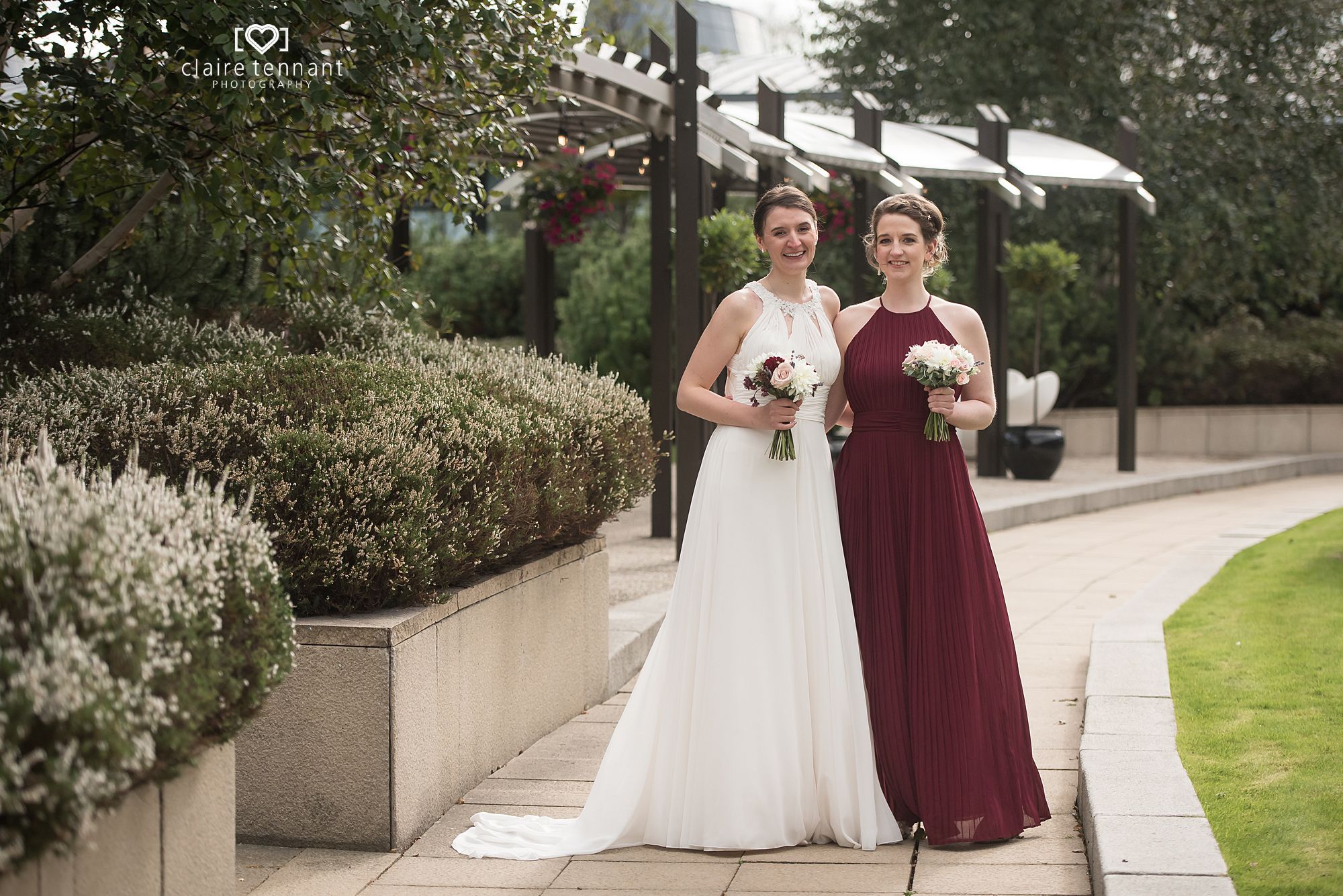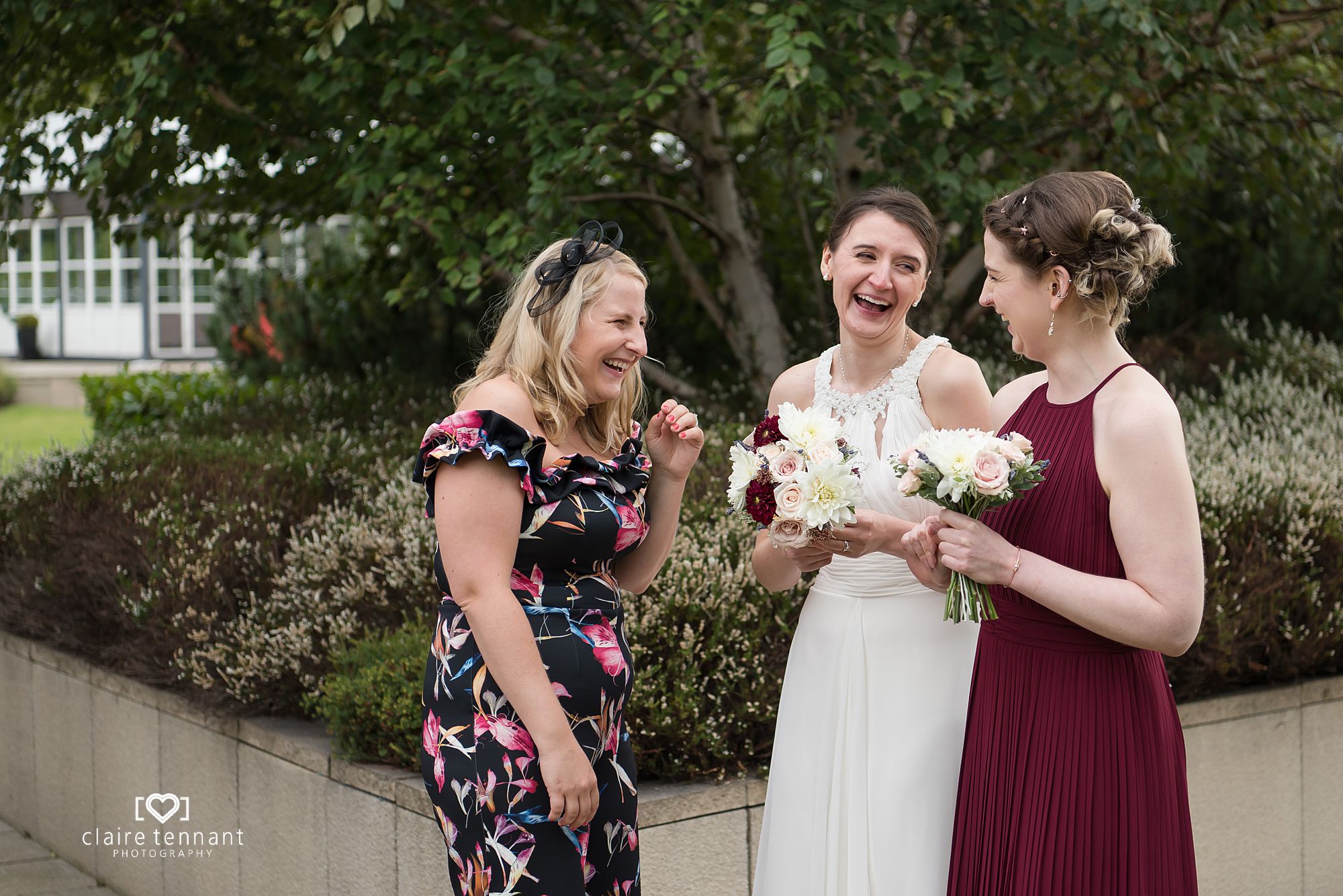 Claire and Sean were so friendly on the run up to the day that I knew I was going to have a great time with them. The wedding day itself was relaxed with lots of fun, candid moments to capture. There are so many great spots on the terrace and inside for photos that it's easy to capture an excellent variety of photos.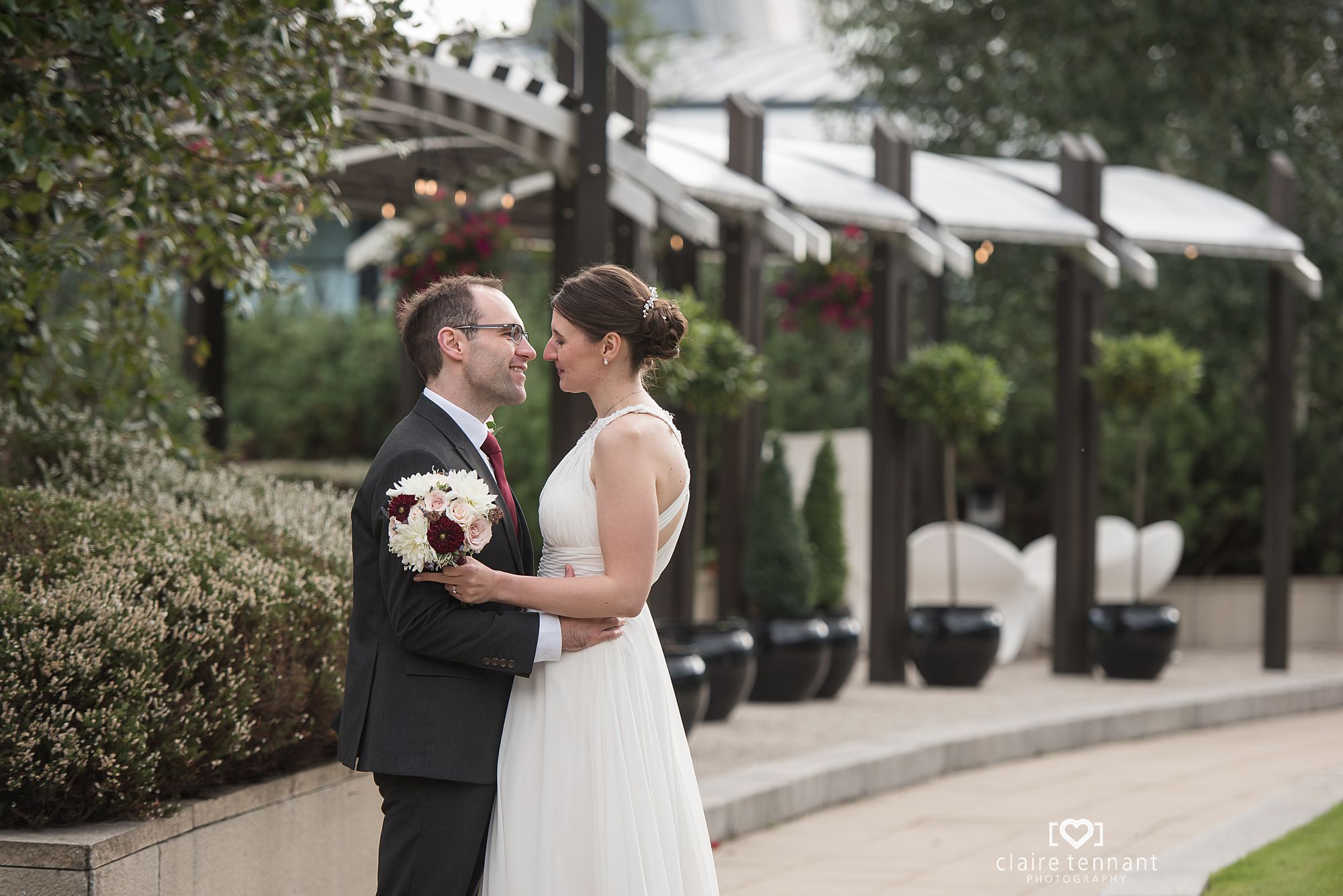 As I was taking the romantic couple photos we spotted some local wildlife…foxes on Calton Hill (see the photo below)! That was a first for me!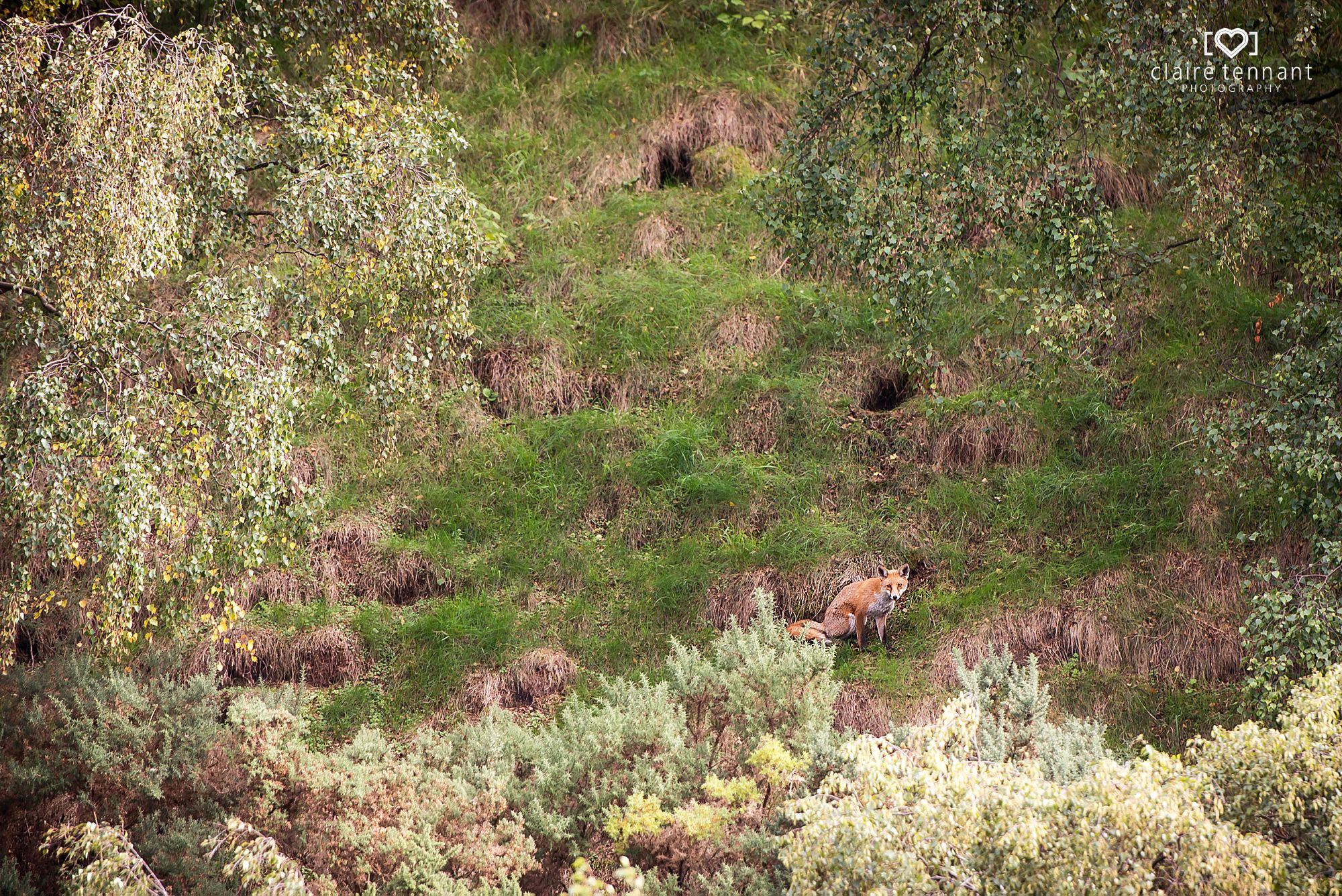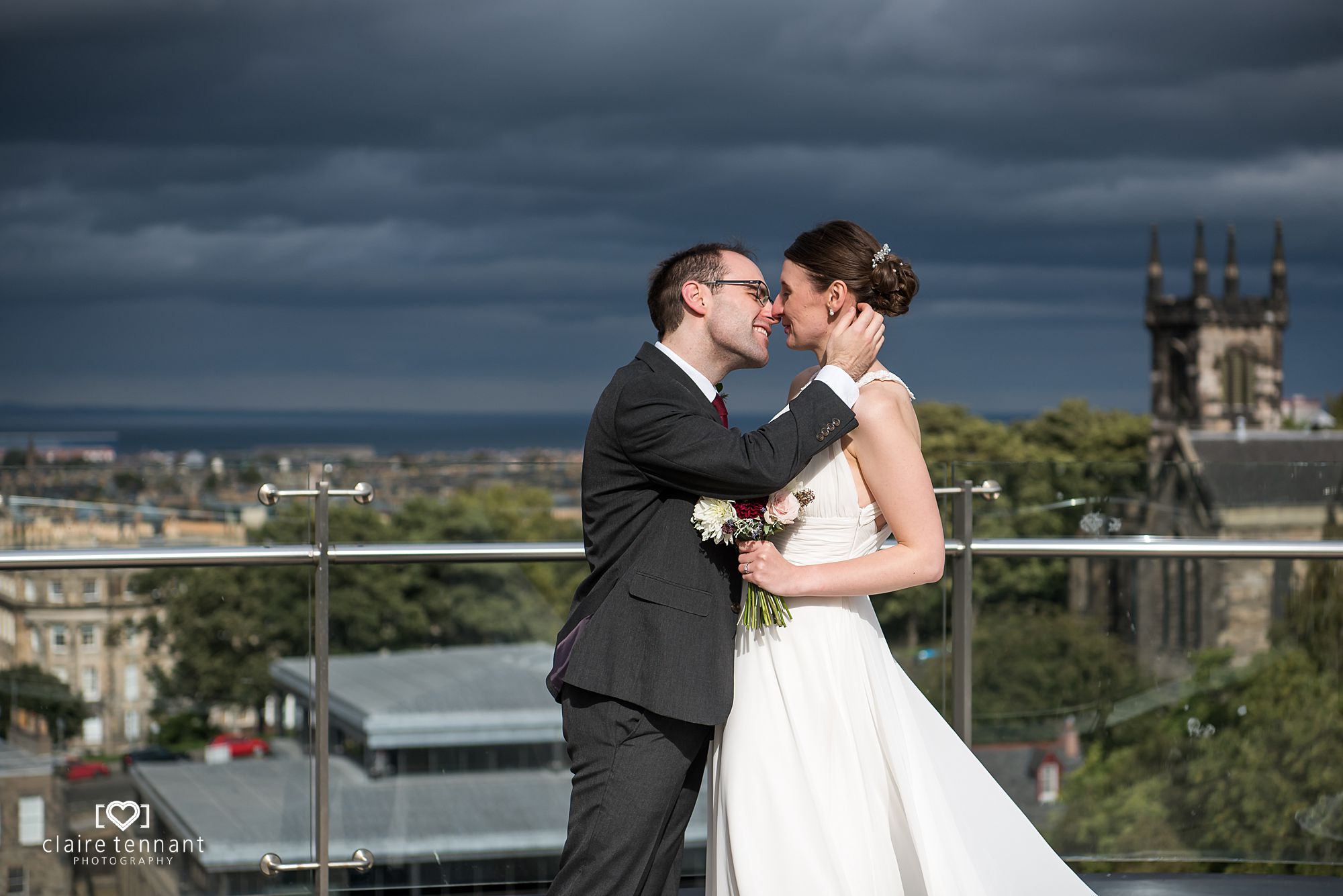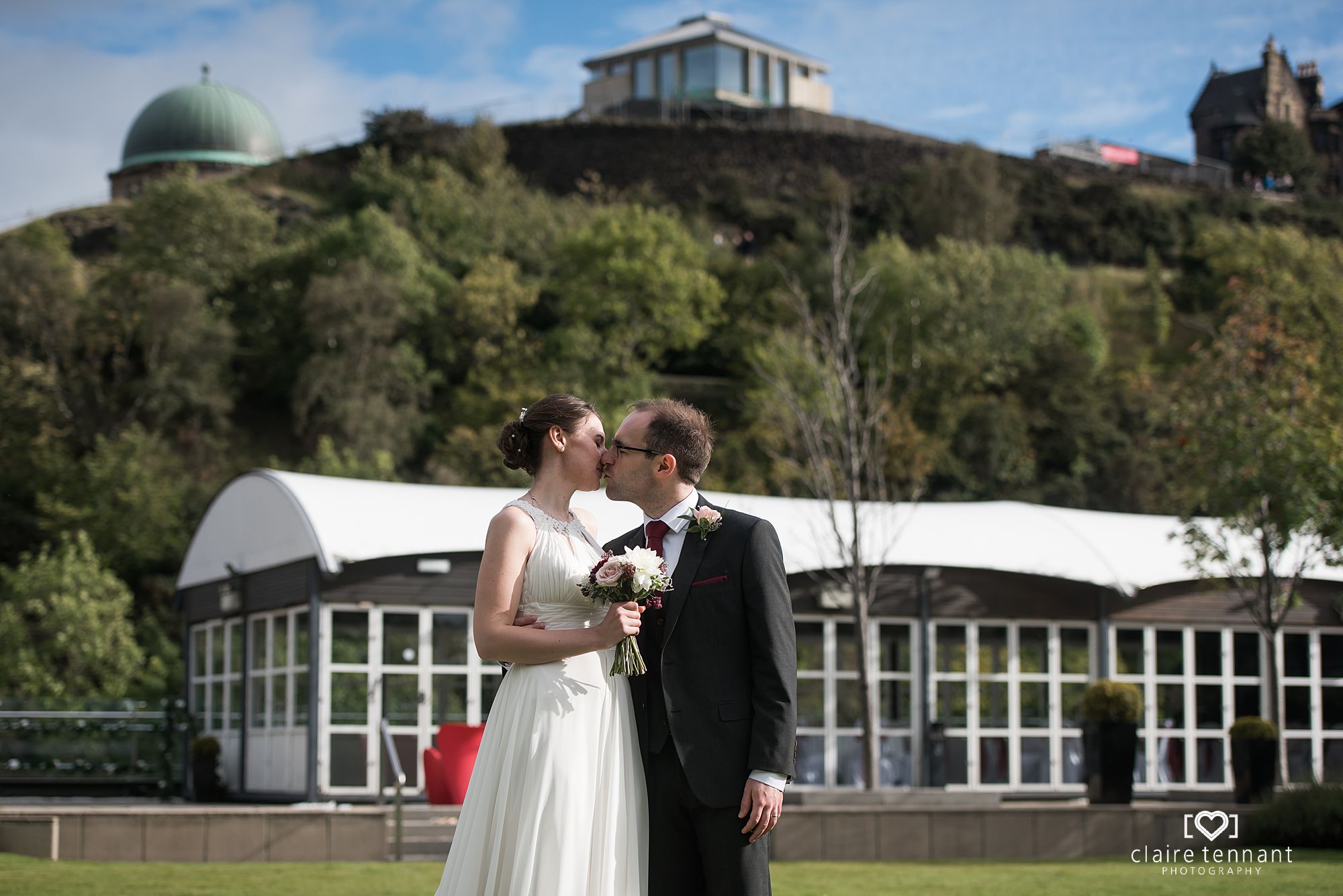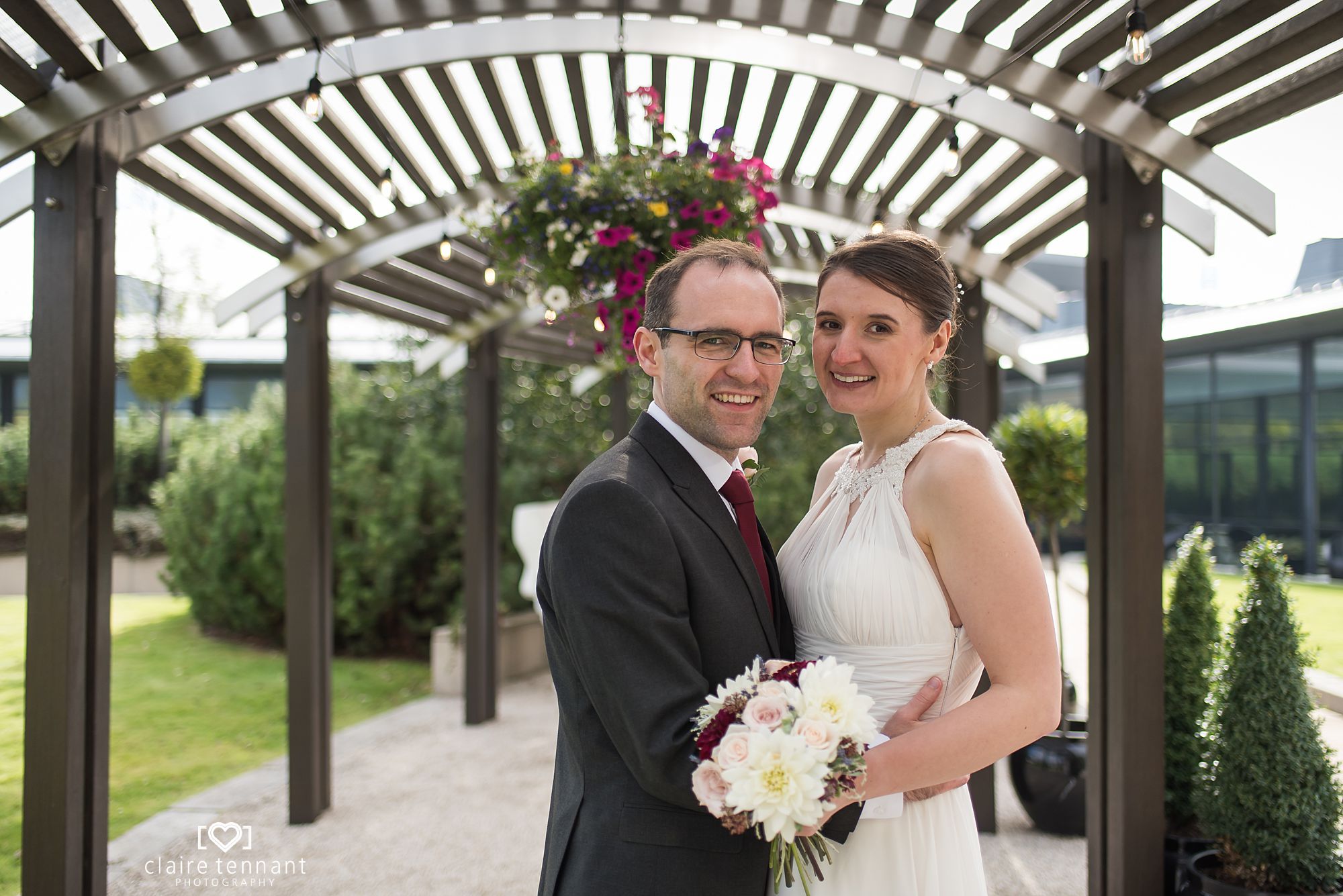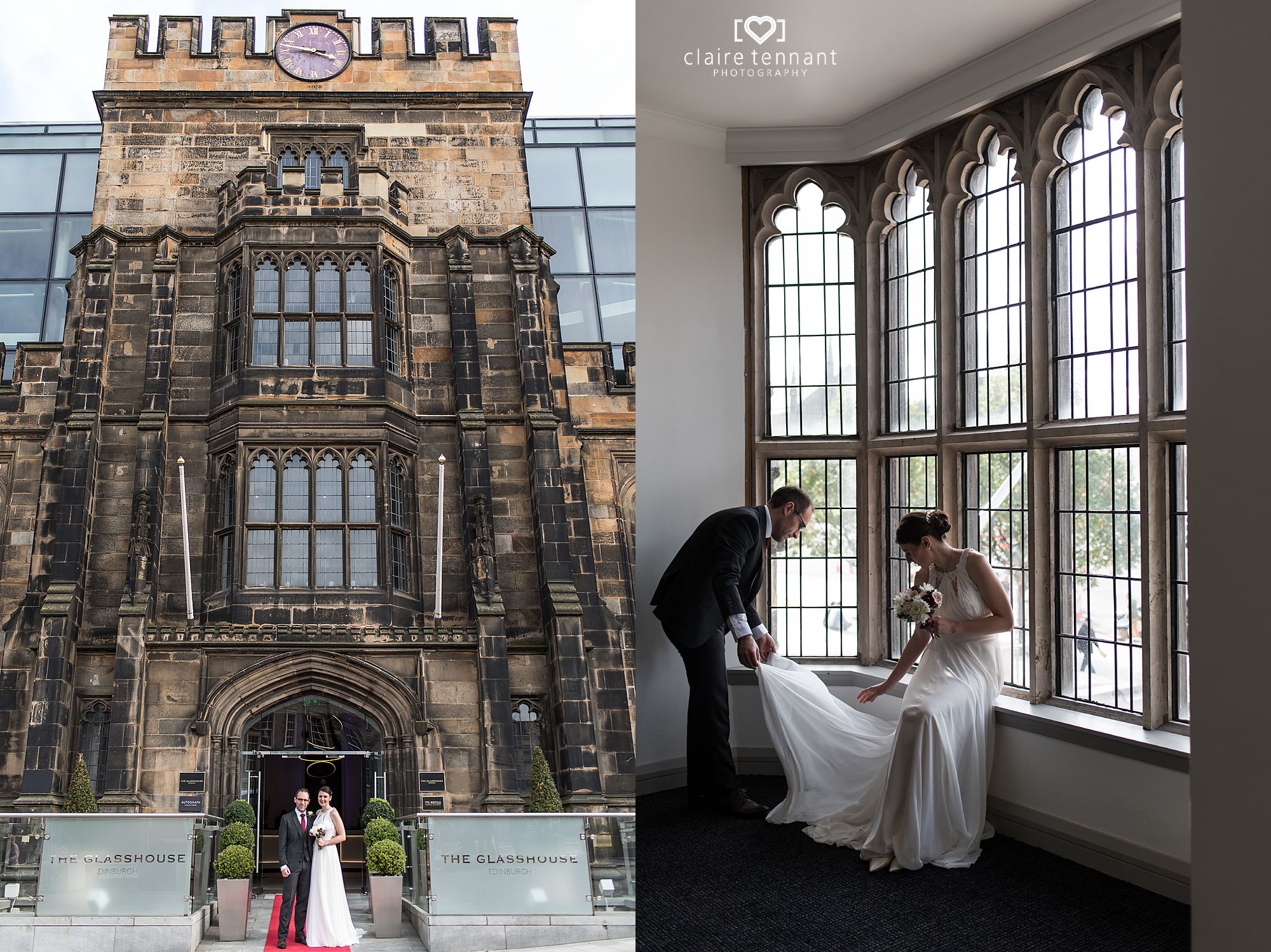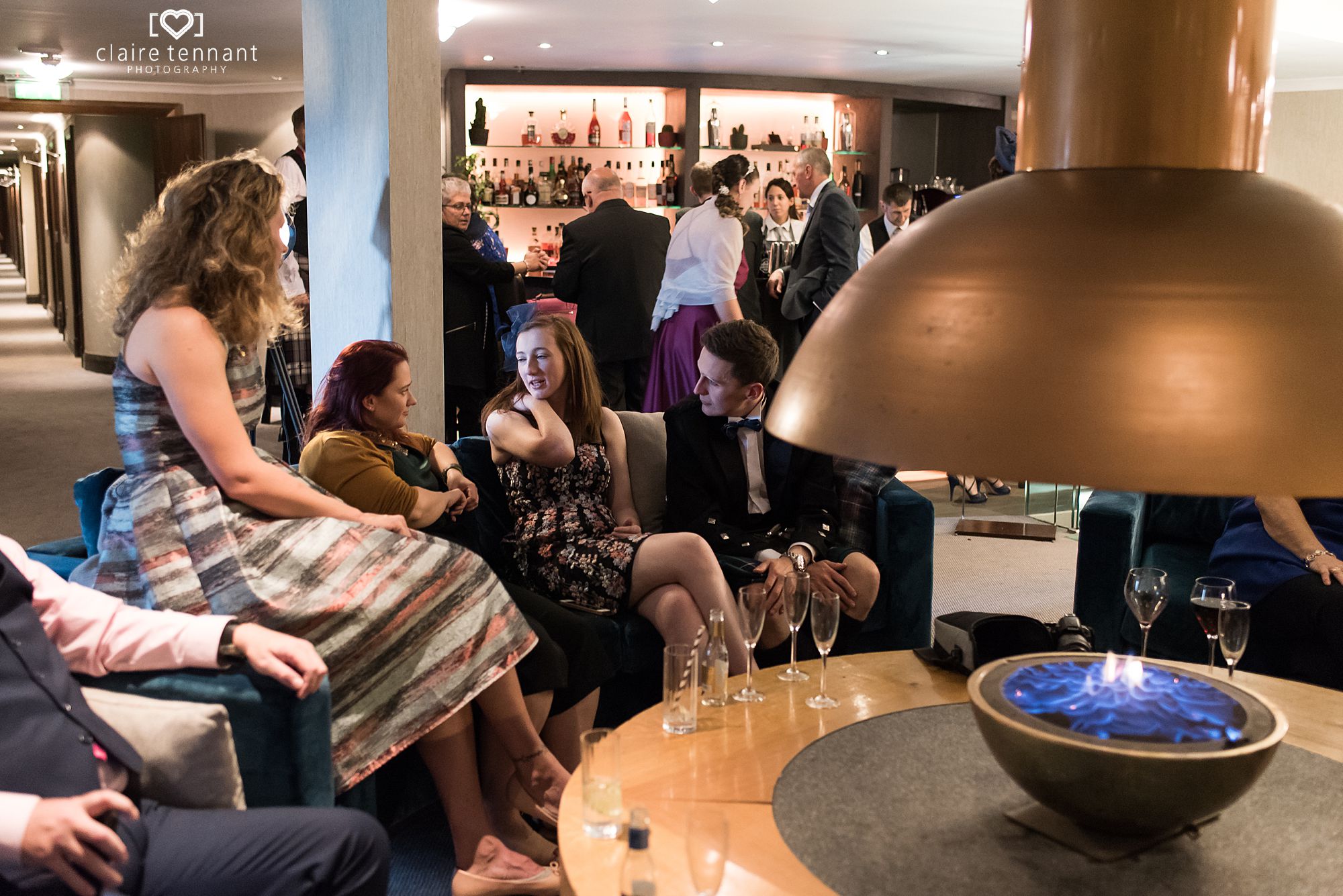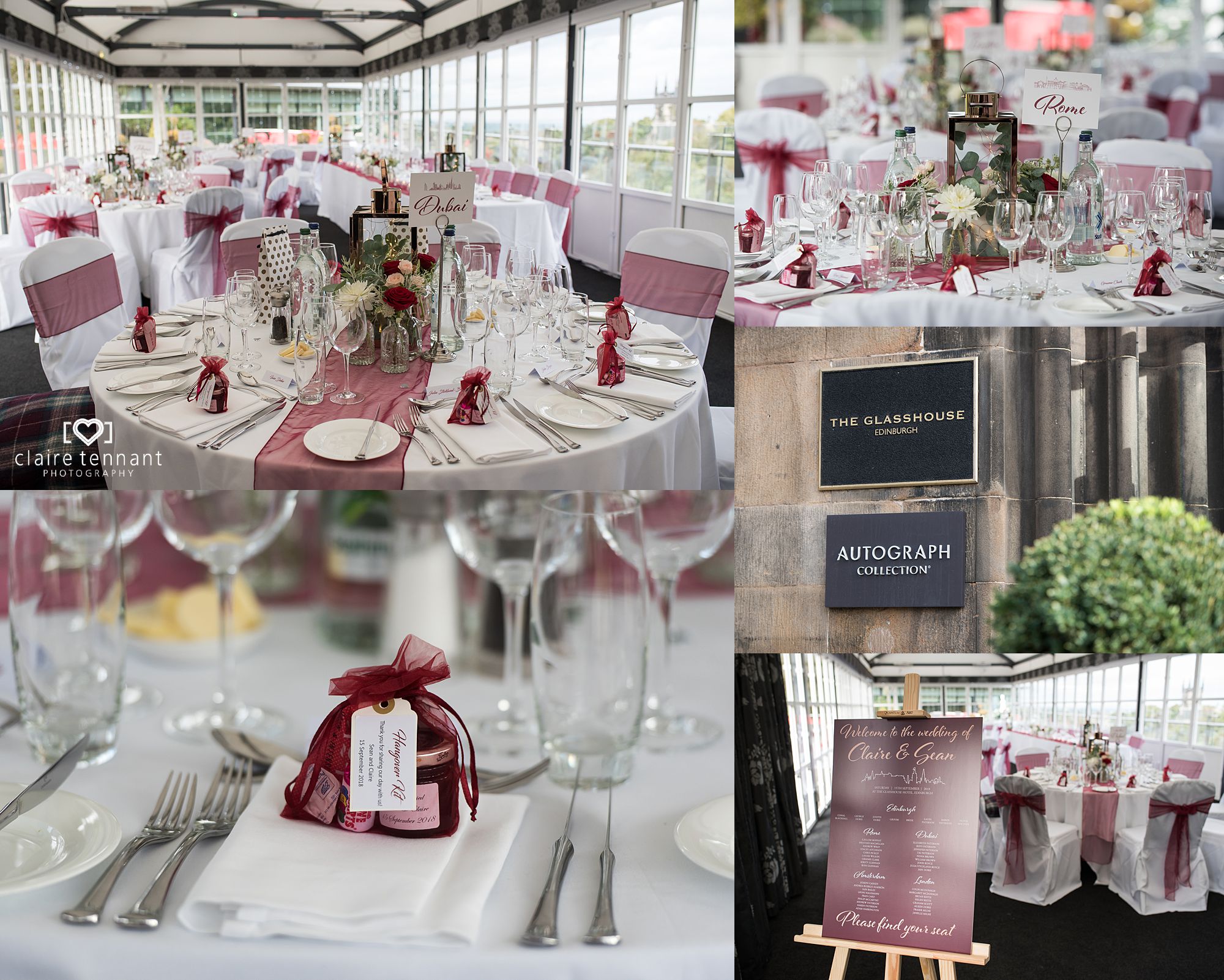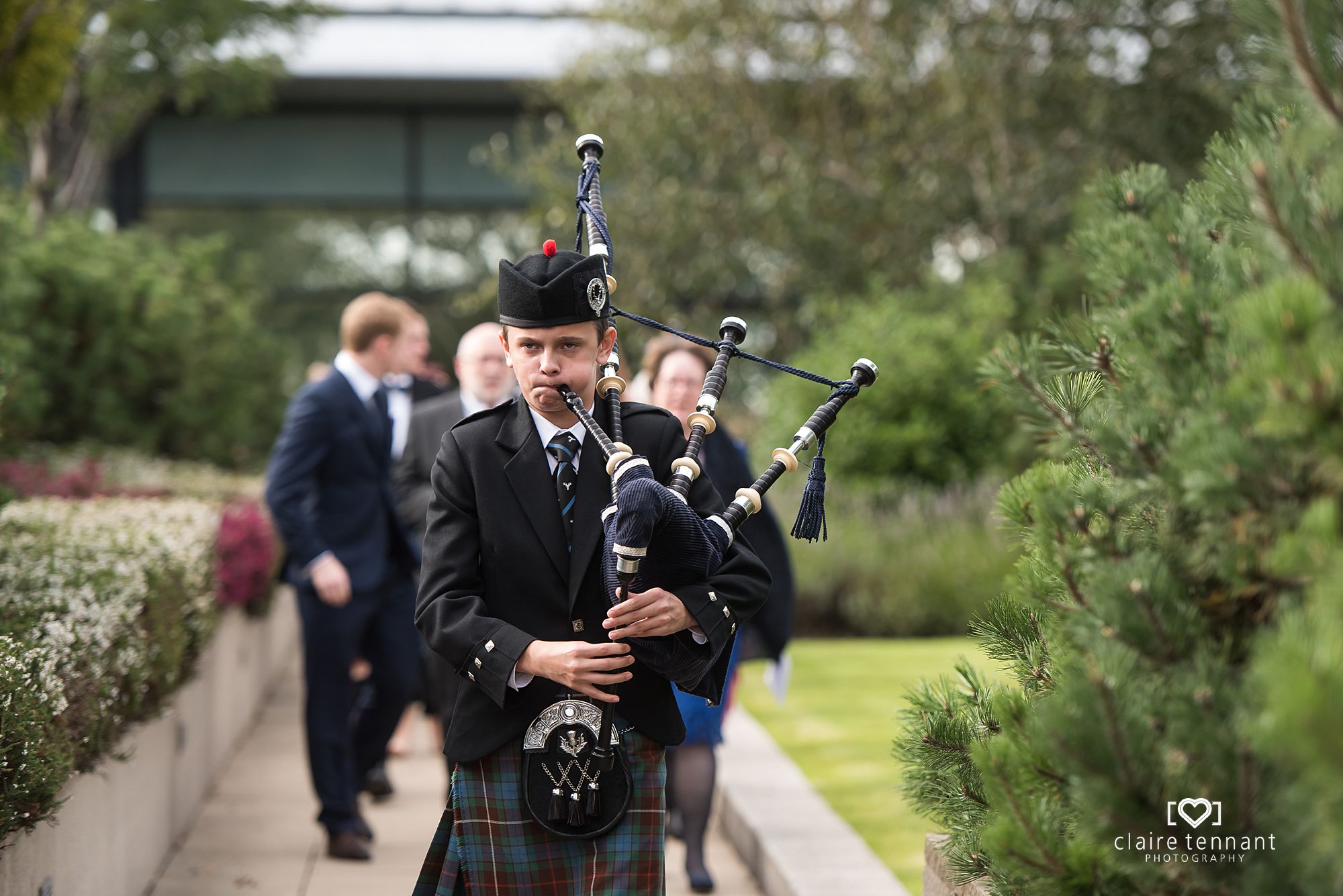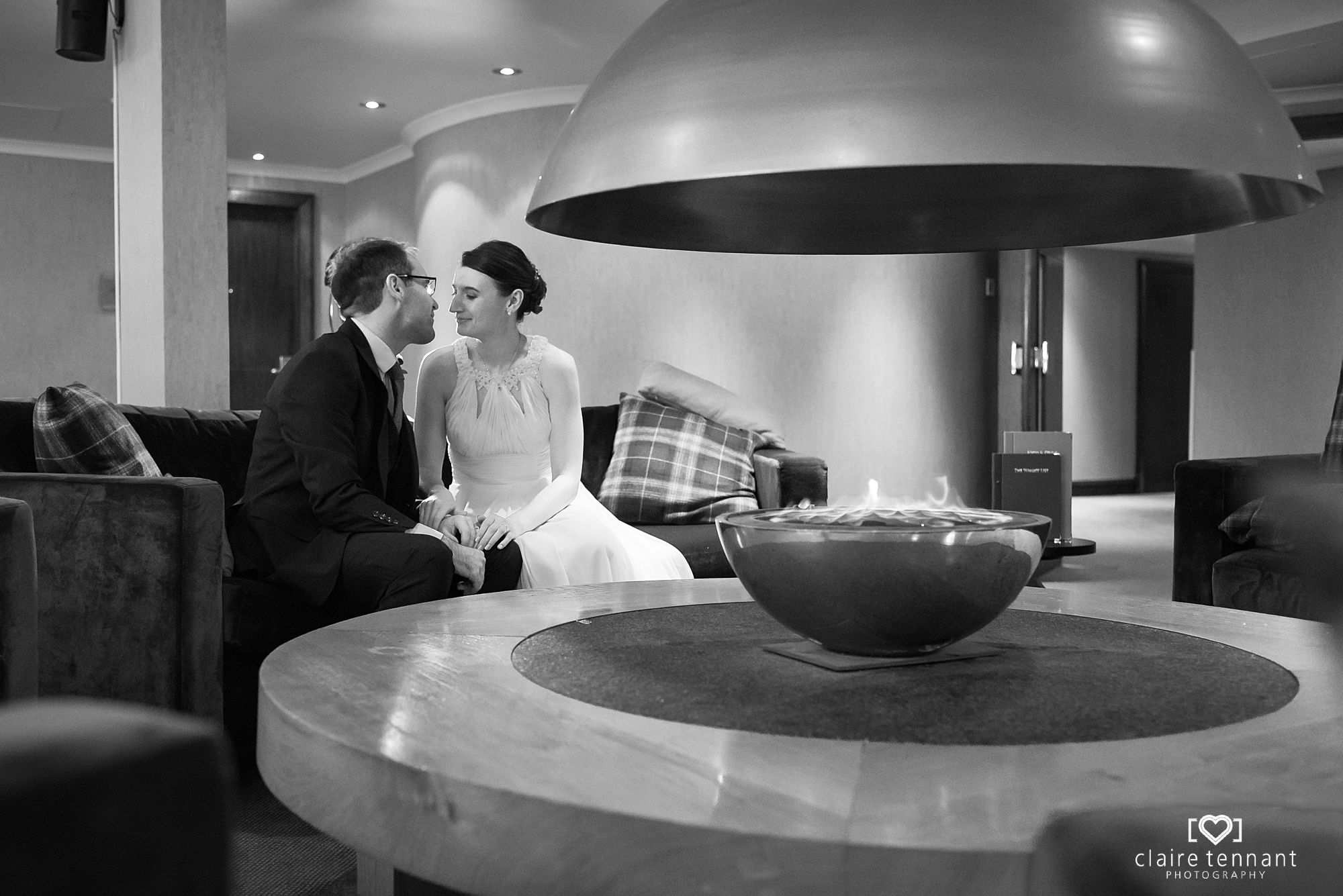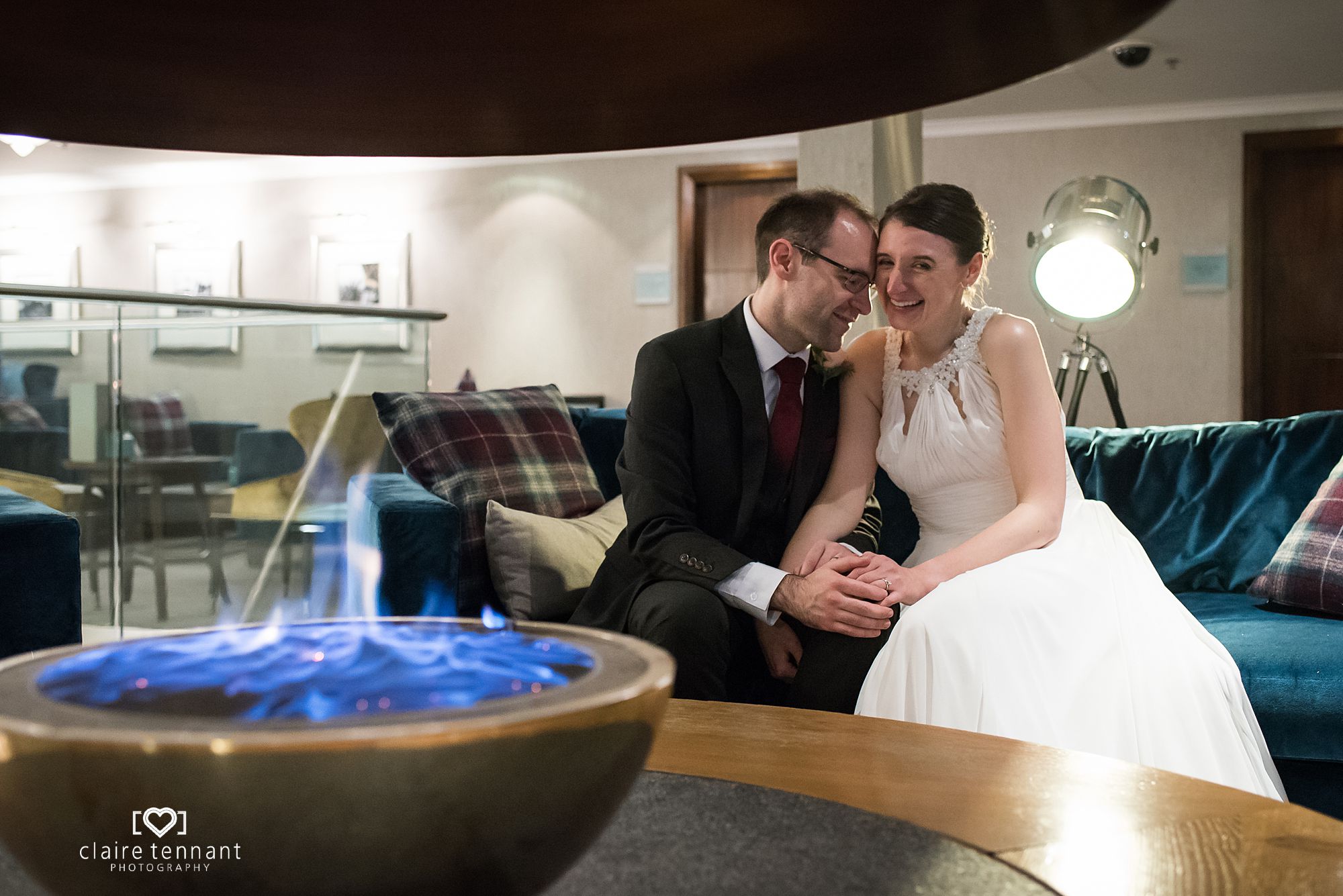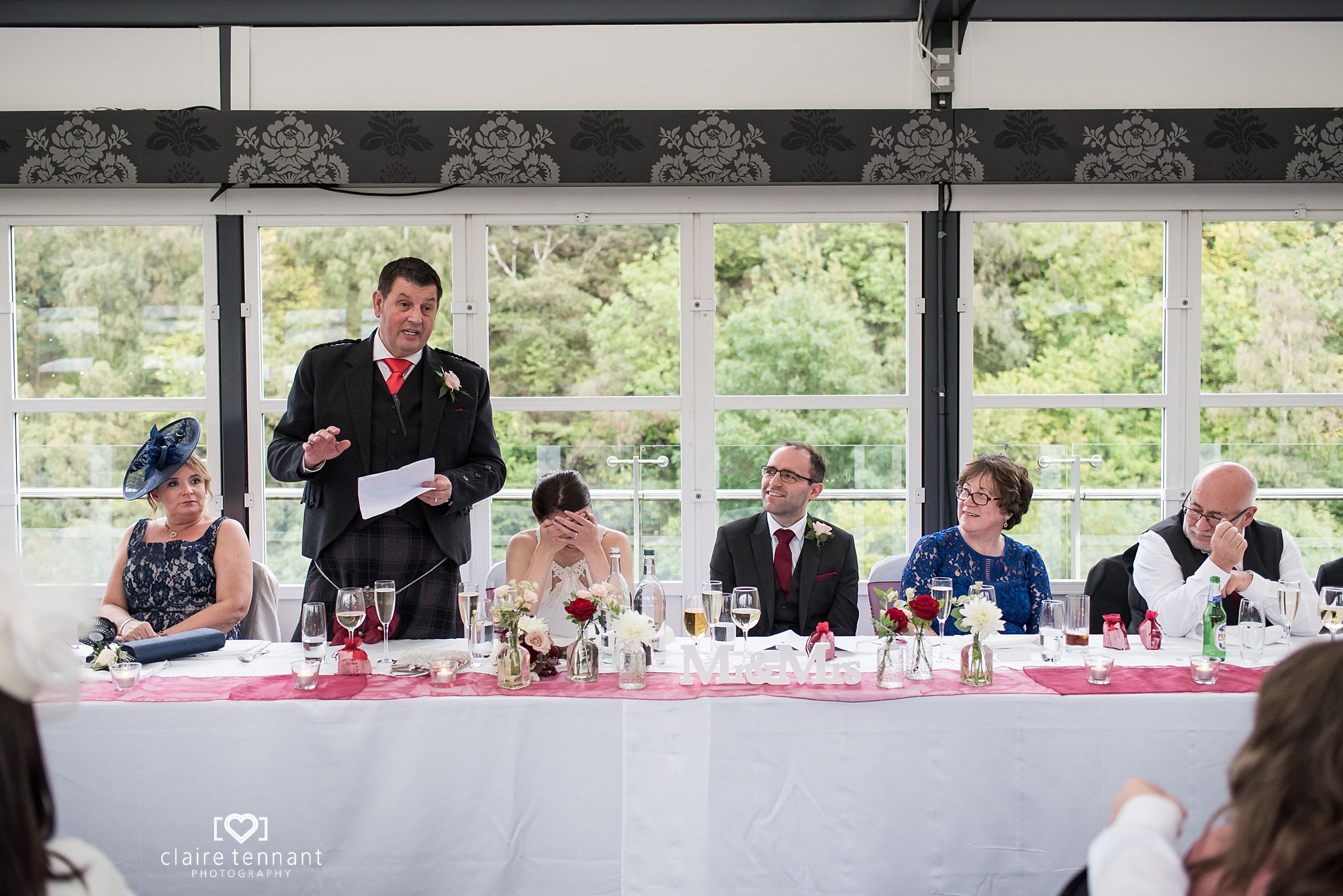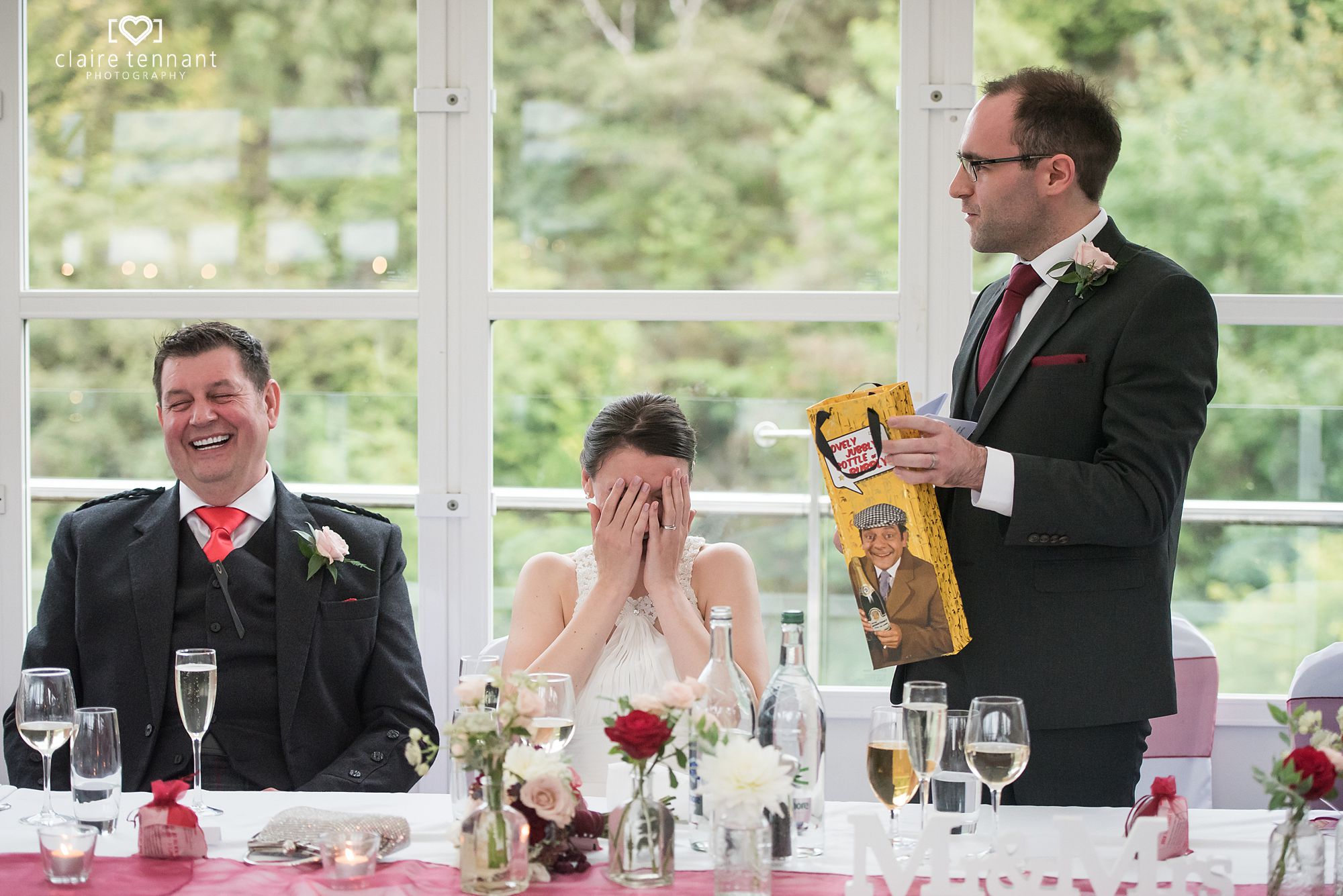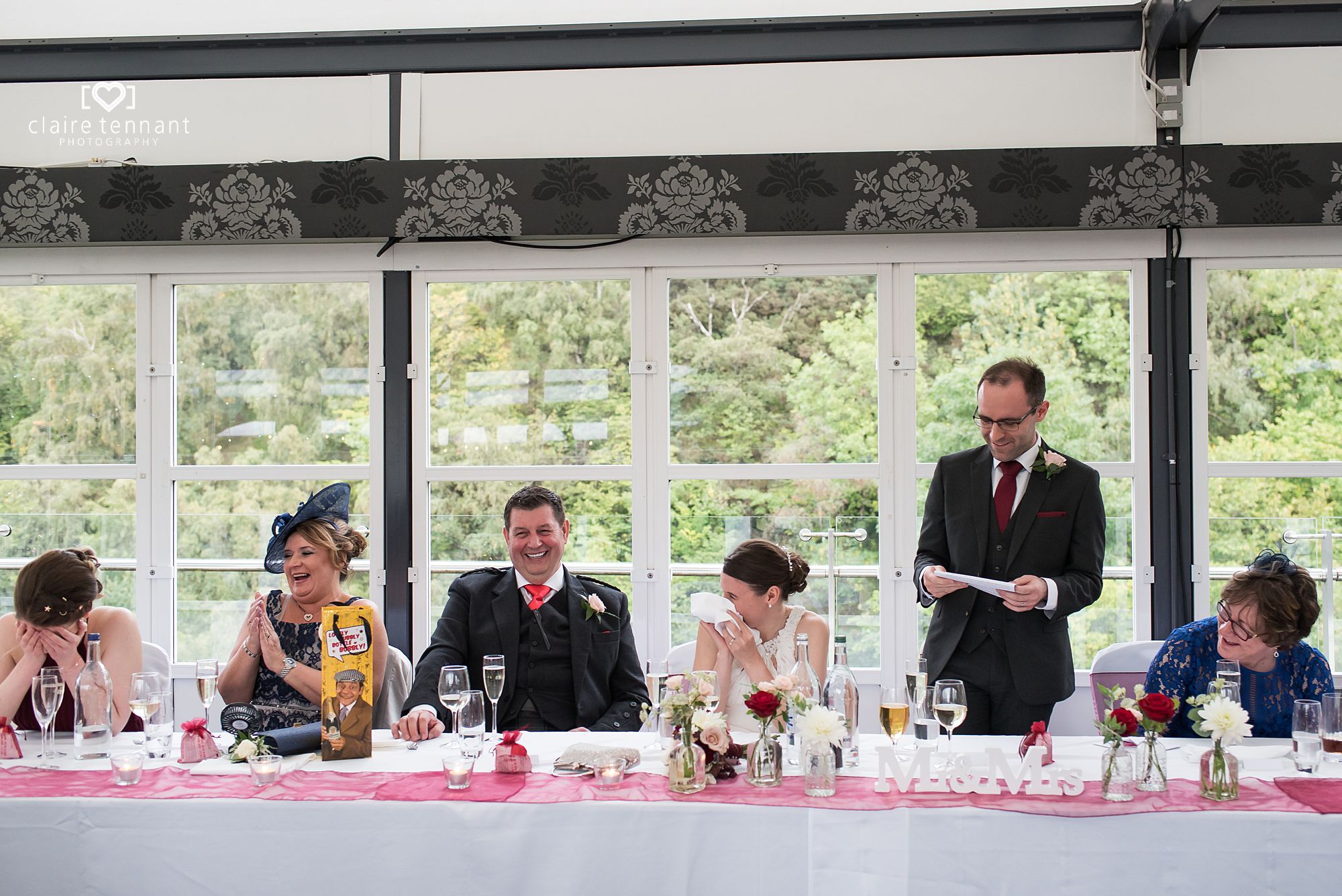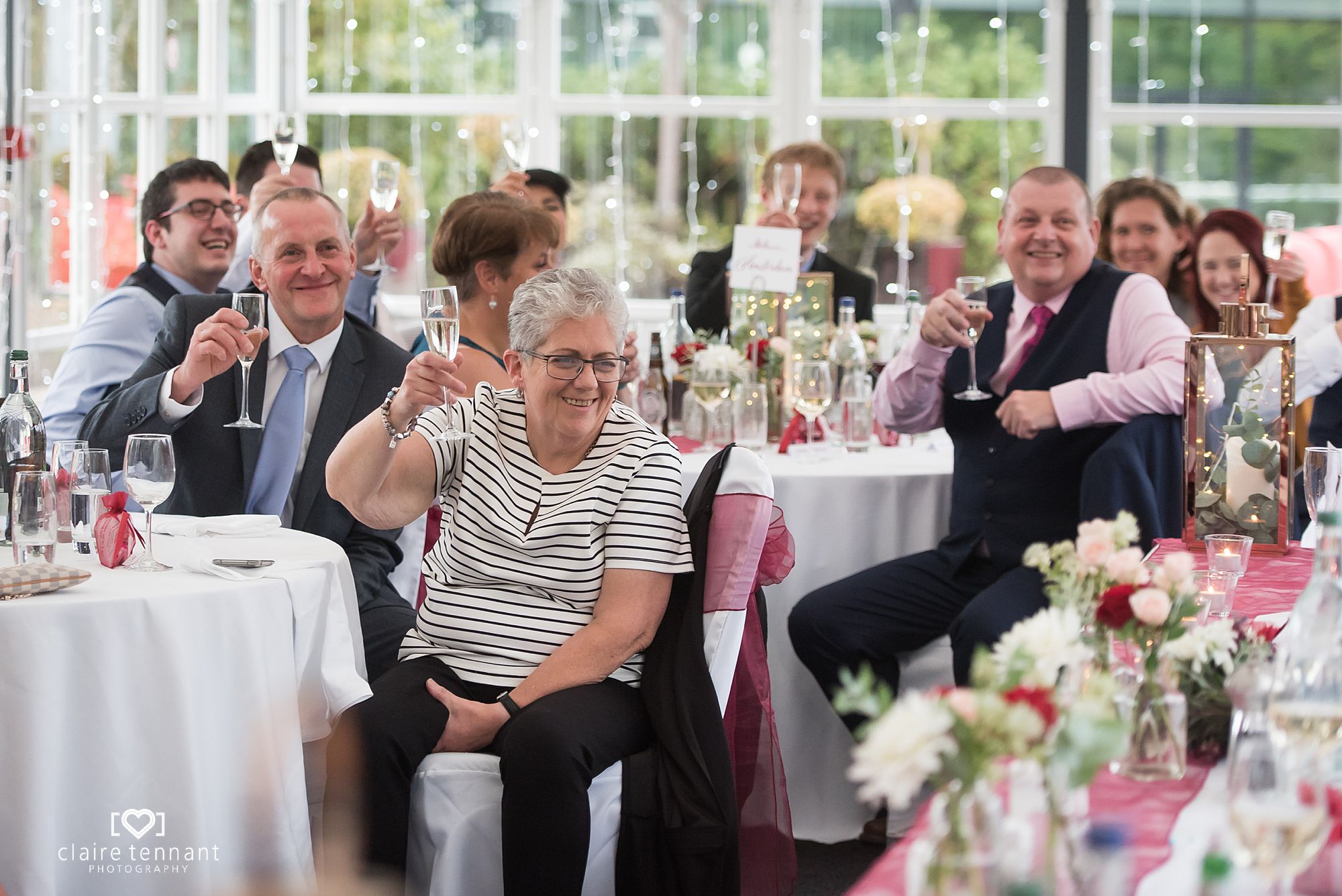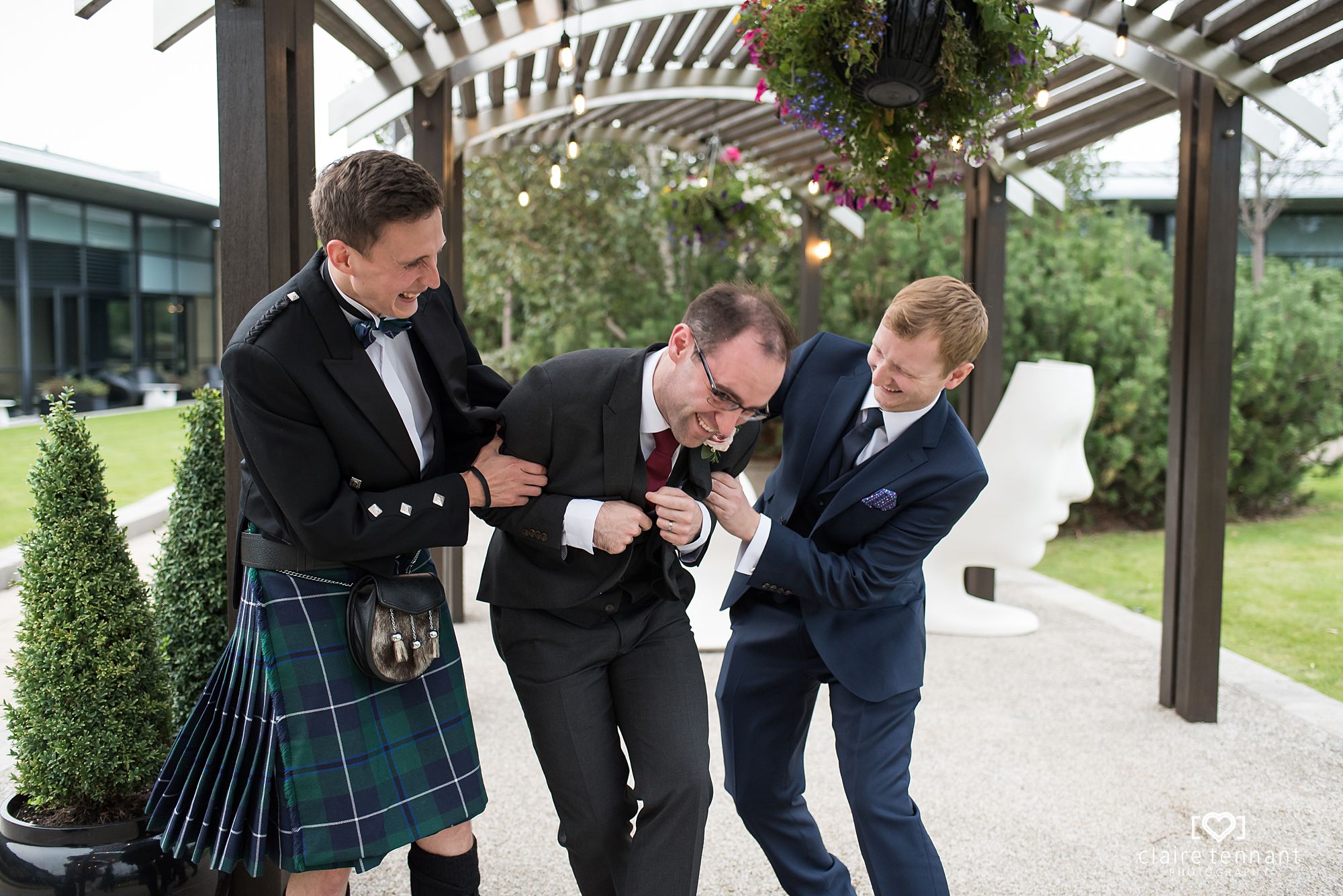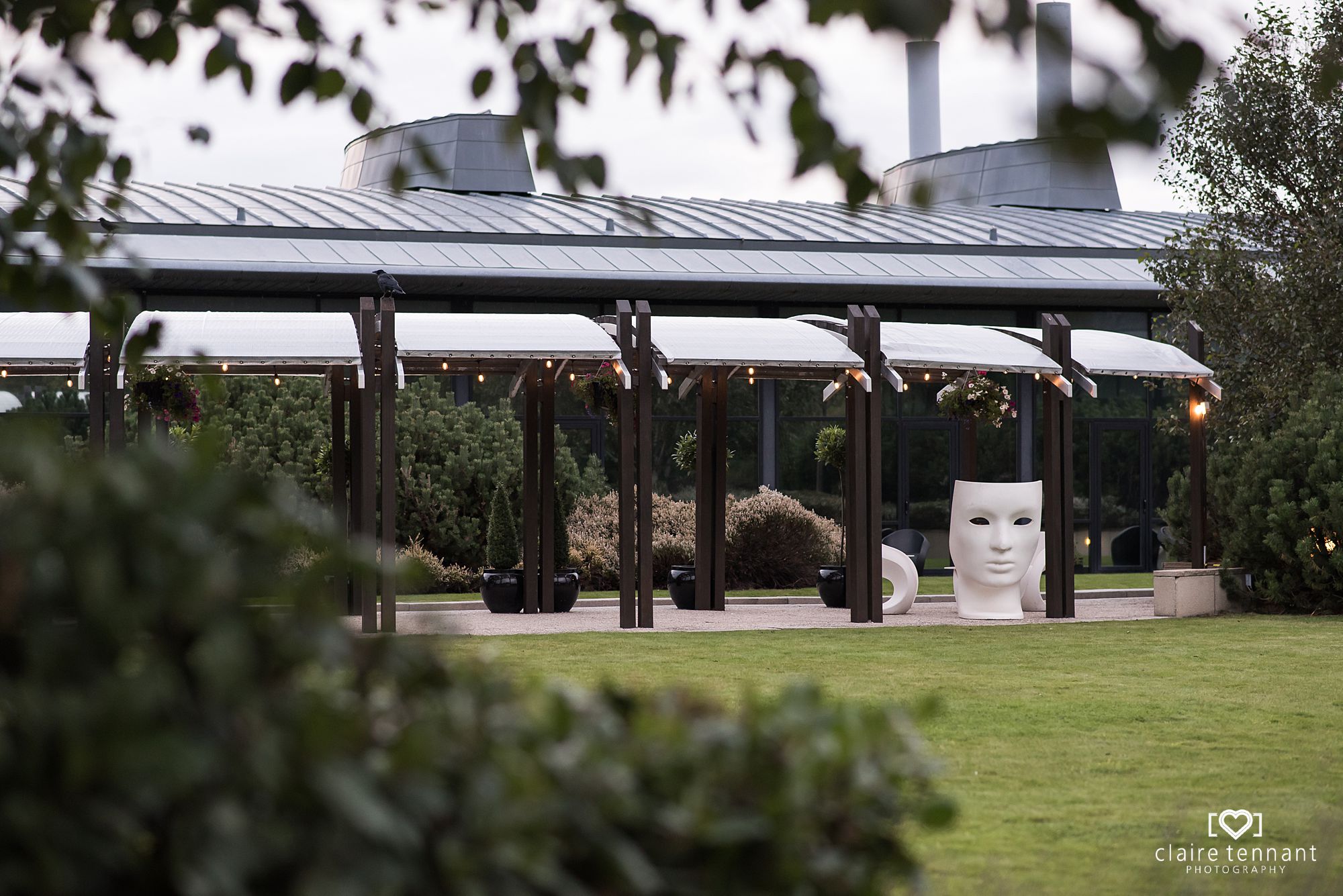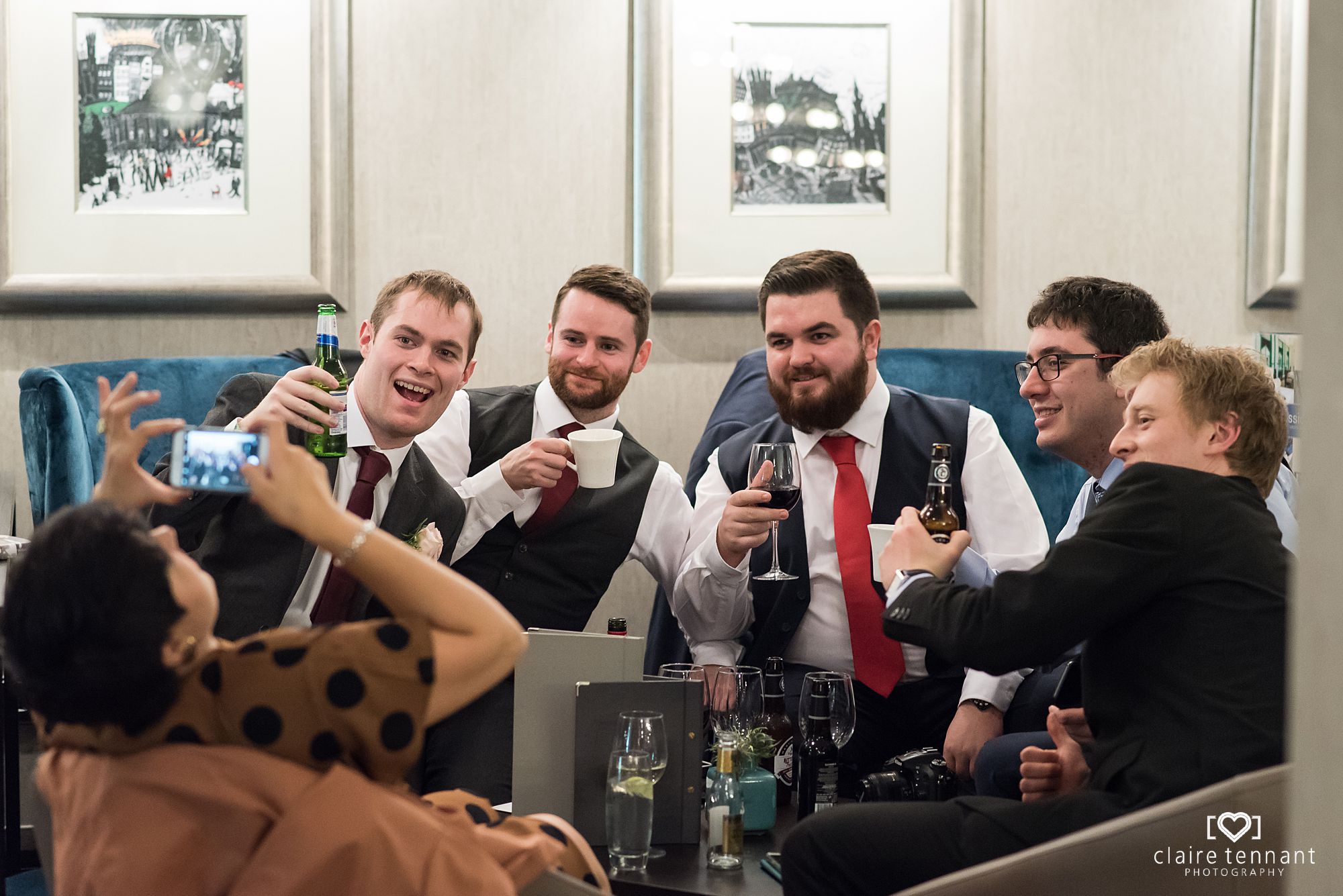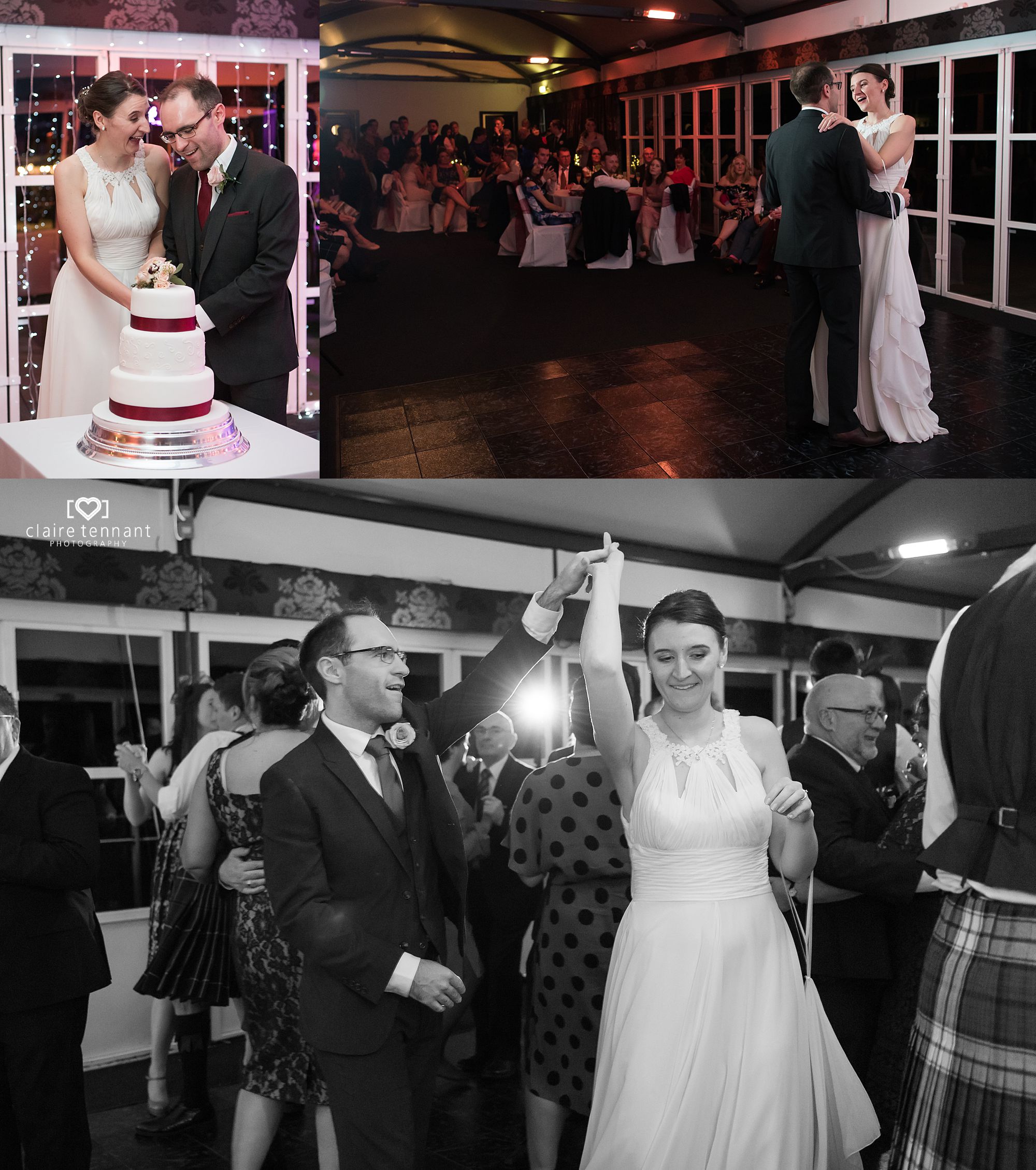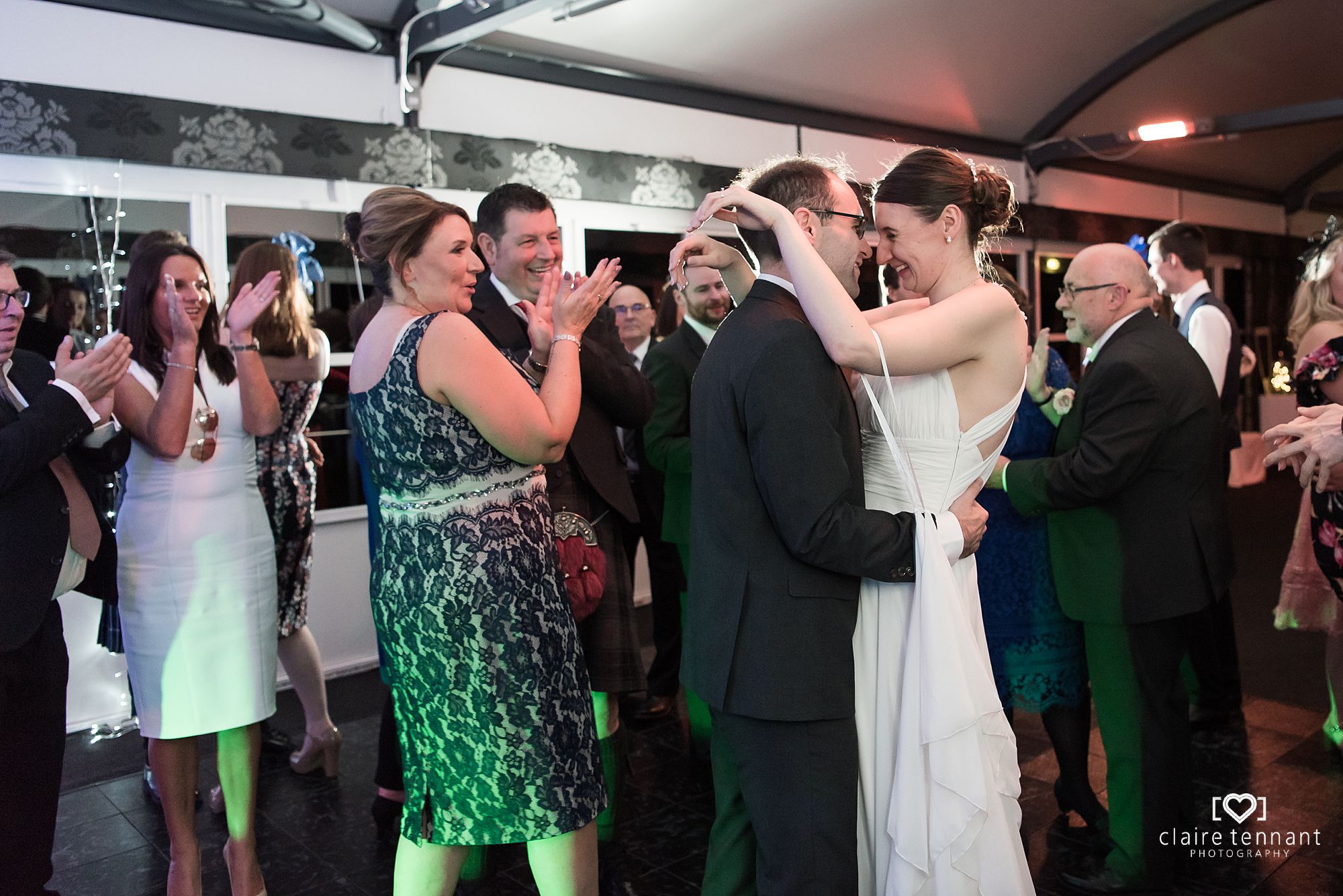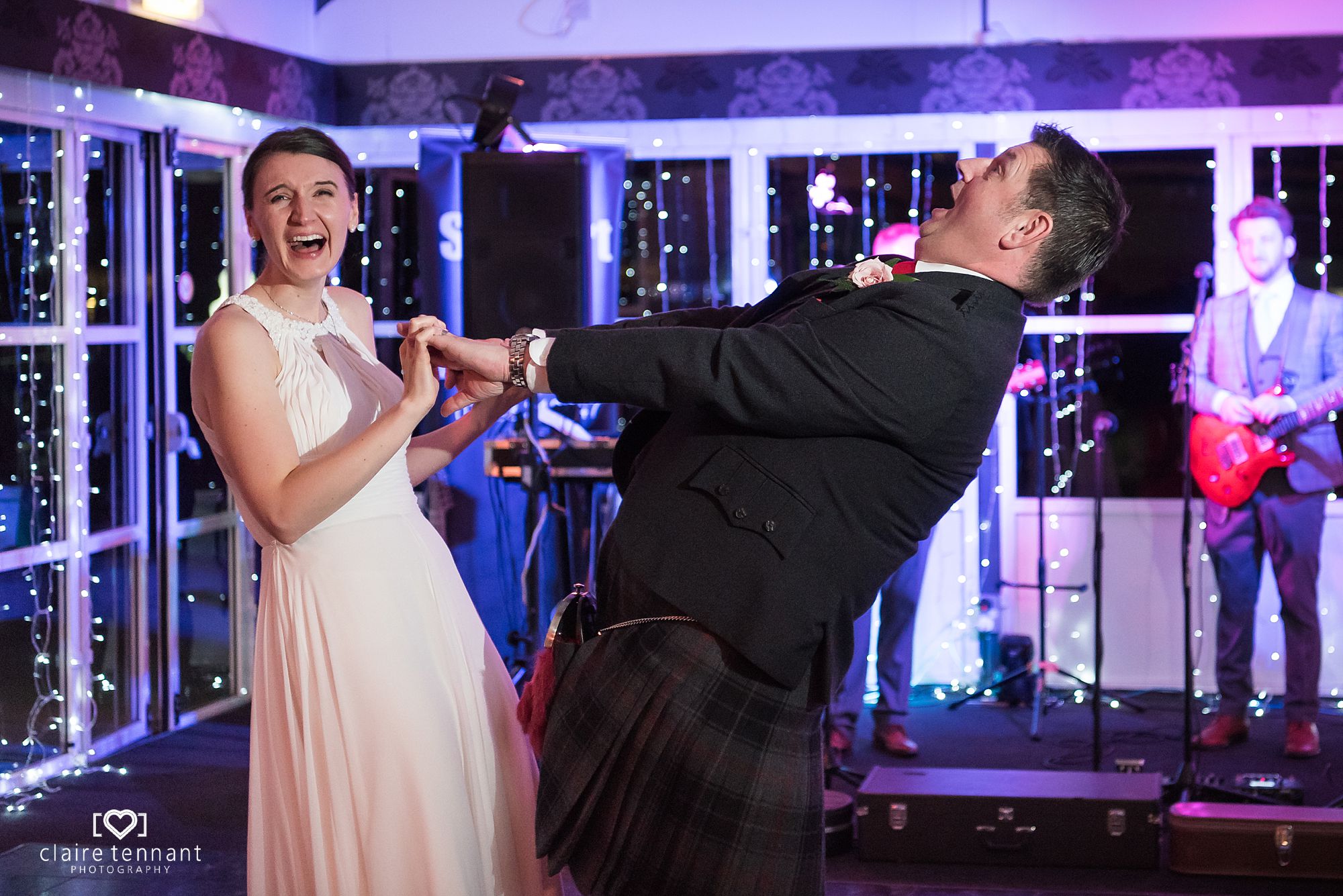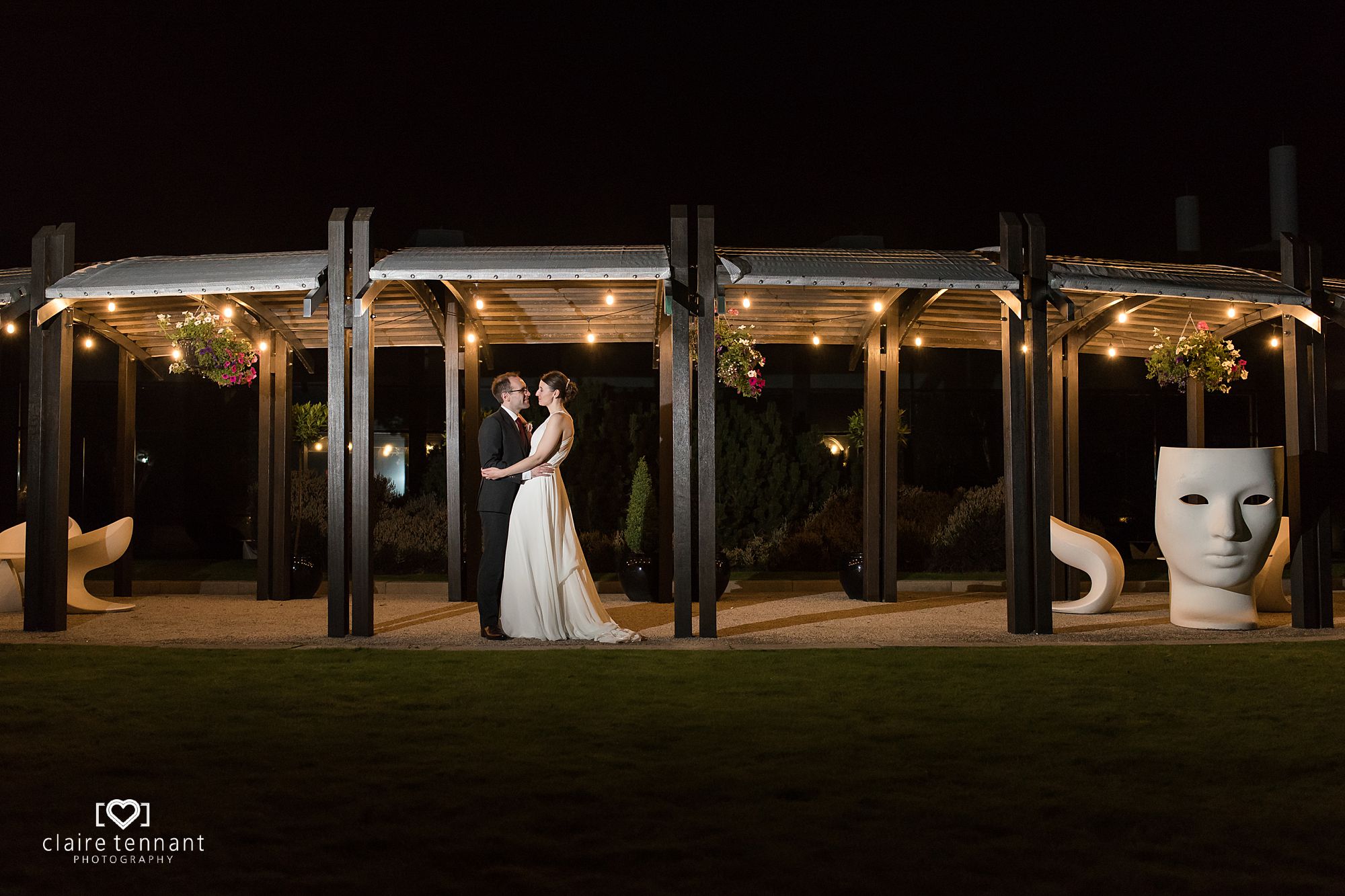 Honeymoon Venue
If you're looking for ideas for a great honeymoon venue in Edinburgh, The Glasshouse would be perfect! With it's idyllic setting and picturesque views from it's elevated position, it's the perfect getaway for couples who've got married elsewhere in the UK and looking to enjoy everything Edinburgh has to offer.
Wedding Suppliers
Florist – Garlands Florist
Dress Shop – Simply Exquisite
Dress Designer – San Patrick
Make Up – Jackie Cormack
Hairdresser –
Cake – 3D Cakes
Band – Stewart Reid Wedding Band
Ceremony music – Arta String Quartet
Stationery – 2 Flux