ALBUMS & PRODUCTS
I currently offer two beautiful wedding photography album types: the modern Bellissimo and the more classic Jorgensen so there's something for everyone. You can choose to purchase one after your big day if you don't opt for an inclusive album package.
Bellissimo Perfetto Album
This is a modern style storybook album where the photos are printed directly onto the pages. You're able to have flush mounted edge-to-edge printing which offers a seamless spread of images across the spine area of the album.
A wide range of cover options: leatherette / leather /acrylic / linen / photo-cover
Personalise with etching on leather & leatherette
Compliment the Bellissimo Perfetto with smaller duplicates
Available in square or landscape format
Cover Options:
ACRYLIC
The spine and back are available in either genuine leather or leatherette options.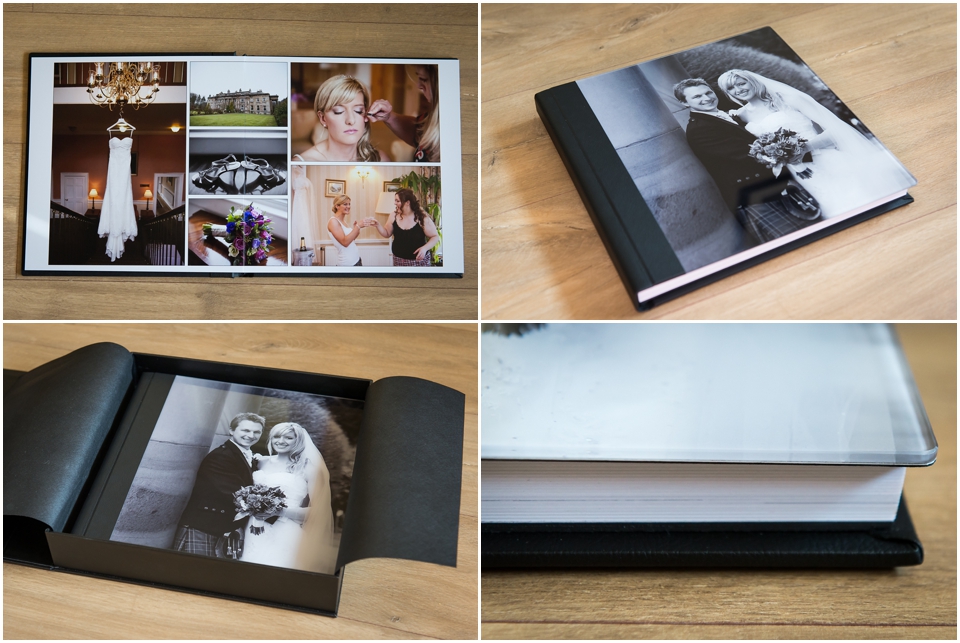 LEATHERETTE COLOUR OPTIONS
Leatherette offers a synthetic leather effect giving a durable finish. A leatherette album provides a soft, tactile feel with all the simulated characteristics of genuine leather.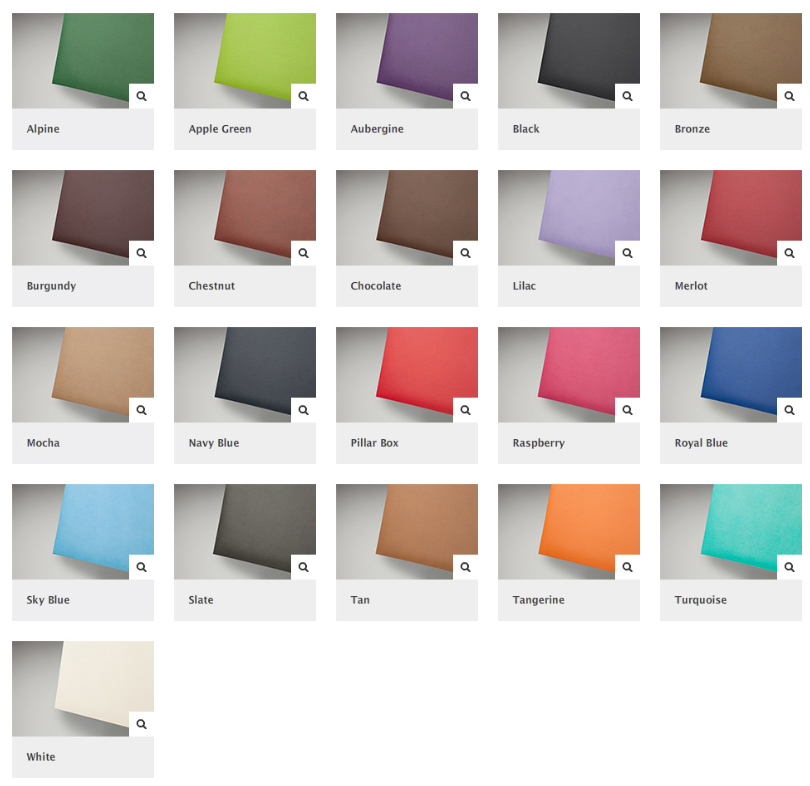 LEATHER & LEATHER COLOUR OPTIONS (extra charge unless otherwise stated)
This soft but durable genuine leather is a full-grain material and finished to a high standard.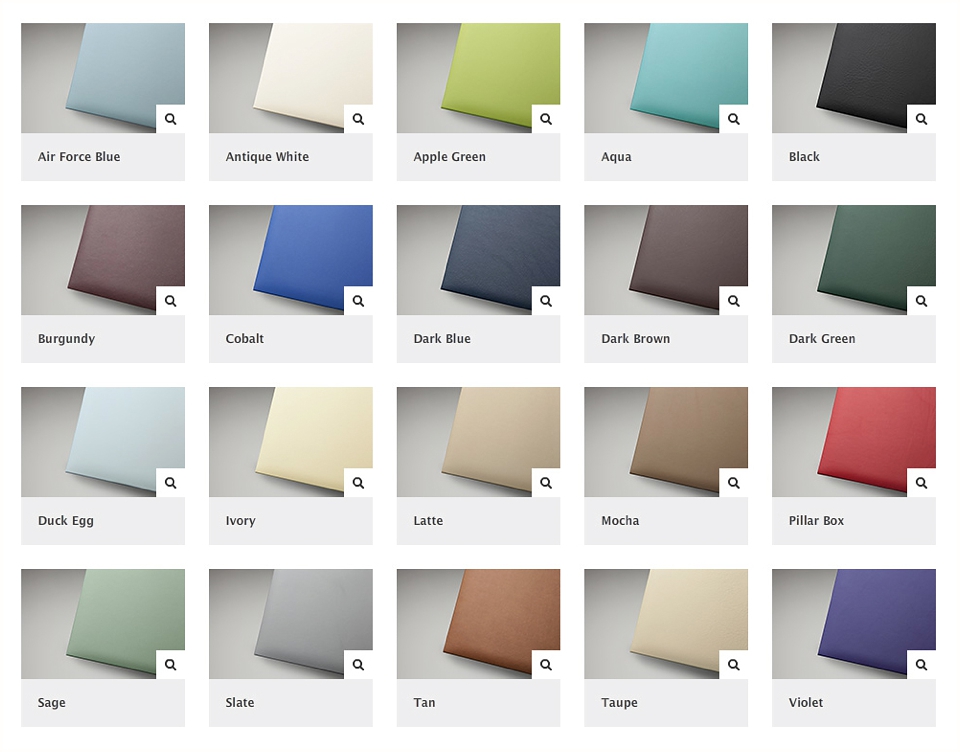 LINEN & LINEN COLOUR OPTIONS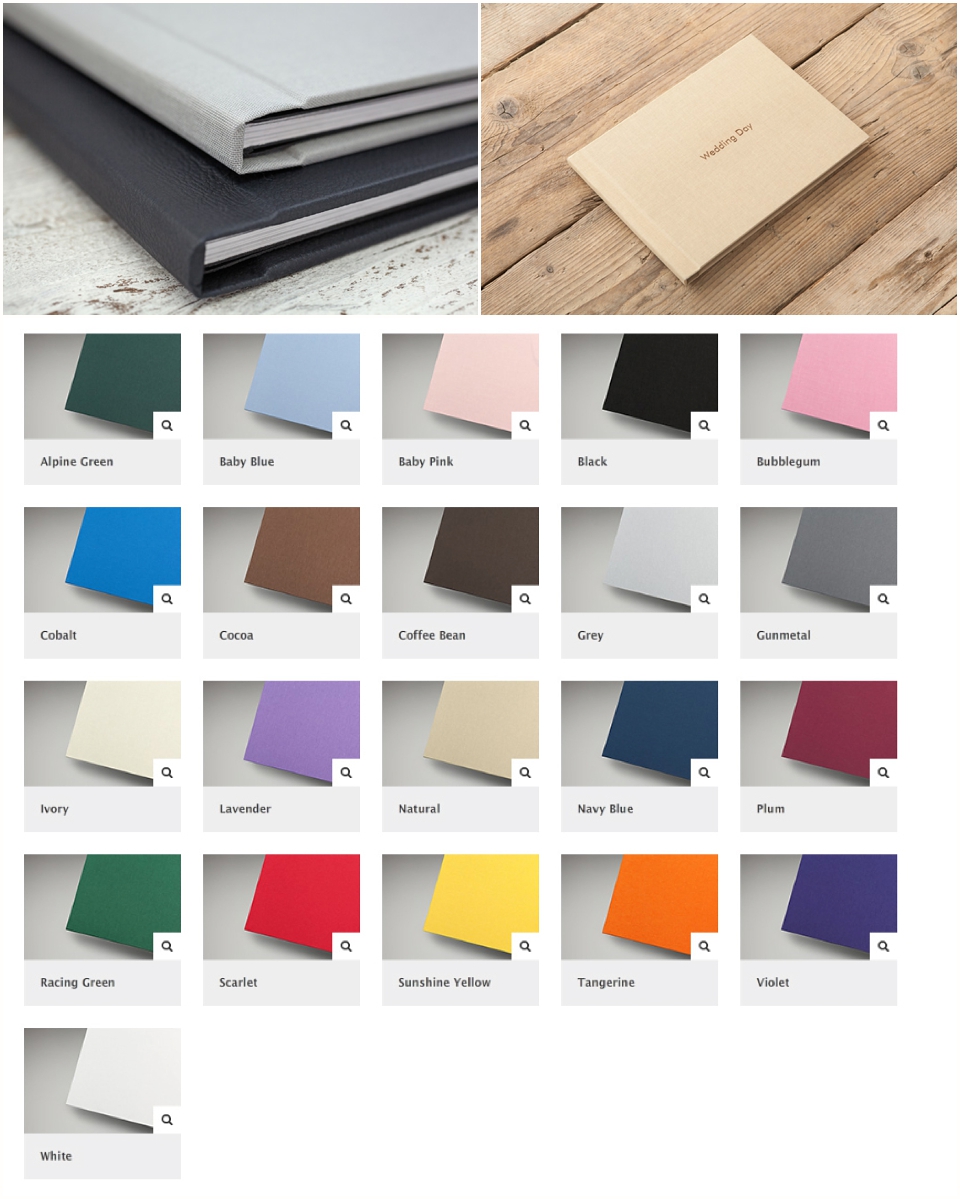 PHOTO-COVER
The photo-cover offers a luxurious matt finish, padded cover with your image of choice displayed on the front. The spine and back are available in either genuine leather or leatherette dependant on your preference (extra charge for leather).
PARENT ALBUMS
Mini replica 7 by 5″ or 6 by 6″ parent albums are available, supplied in their own hand-made drawstring bag
•  Supplied in sets of two in a choice of cover options including linen and leatherette
•  Personalise with cover etching
JORGENSEN MATTED ALBUM
This beautiful contemporary 12 by 12" album is produced by Jorgensen who are widely regarded one of the world's top album companies. Known as a matted style album, each image is surrounded by a card mount. Choose between a black or white cover and black or white mounts.
From £470 for 20 pages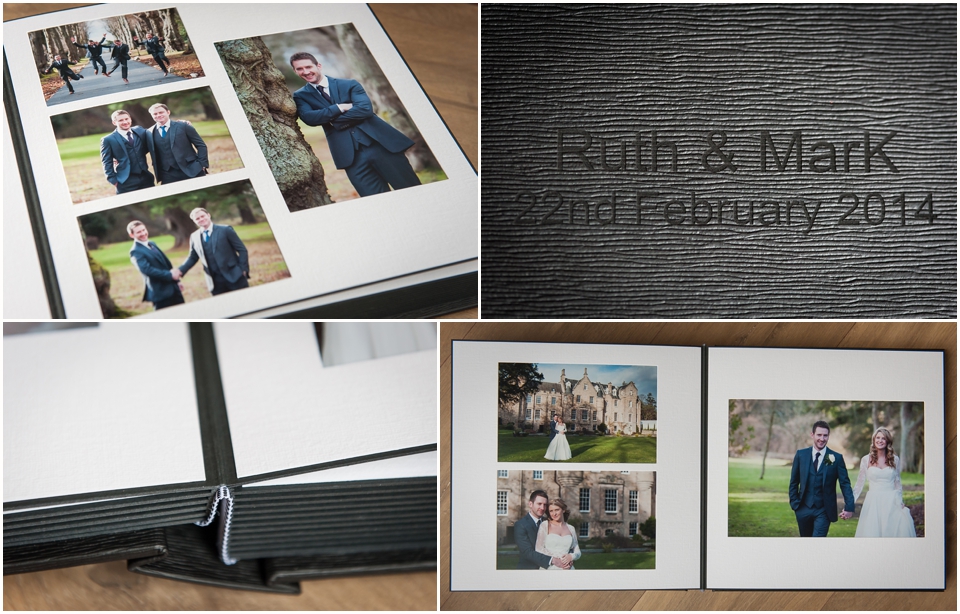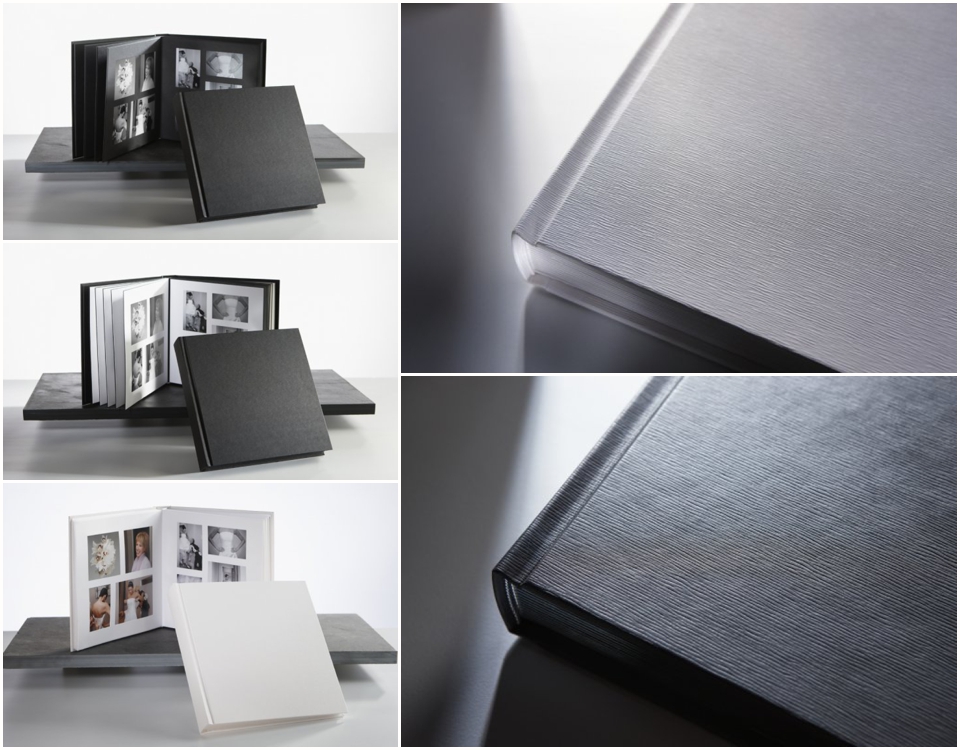 SIGNING BOARDS
A photo of your choice from your pre-wedding  shoot is printed, mounted and framed ready to hang. On the day of your wedding this is displayed at your wedding venue allowing wedding guests to personally sign it and pass on their best wishes, creating a personal memento of your special day.
The frames are available in two colour finishes – black and champagne and come with a hand-finished double mount providing an emphasis on the image to be placed in the centre.