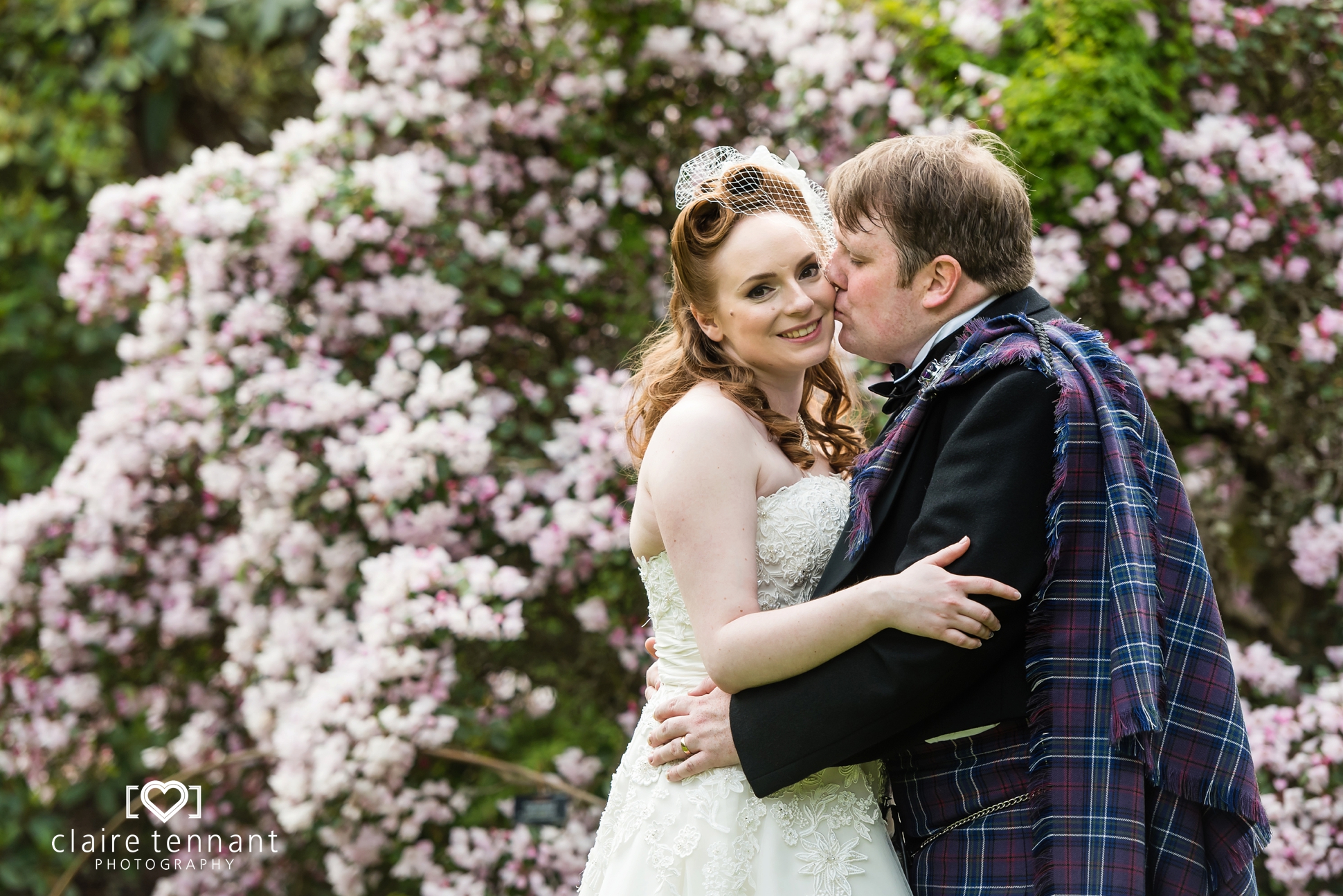 What an incredible Royal Botanic Garden wedding! I started the day with Kirsten and the girls at home where they were having their hair and make up done. Kirsten had obviously put a lot of thought into their styling and had chosen a vintage look complete with 50s style dresses for her and the girls which looked amazing. It was refreshing to see a bold style which reflected Kirsten's artistic flare!
Shortly before the ceremony I met up with a slightly nervous Graeme and took some photos of him and his best man before capturing their guests arriving. Beautiful sunshine meant that the humanist ceremony conducted by Tim Maguire was able to take place outside at the John Muir Grove just as Kirsten and Graeme had hoped. The setting amongst the huge towering redwoods was just like something out of a fairytale and the personal readings and vows made it even more special.
After the ceremony the piper piped everyone over to the Caledonian Hall where the drinks reception was held. Celebratory hugs were followed by a few group photos and then the focus was all on Kirsten and Graeme for their romantic couple photos! As it was late Spring many flowers were in bloom which added a lovely pop of colour to the photos.
One of the highlights of the day for me was Kirsten and Graeme's first dance. It was unexpectedly impressive, brilliantly rehearsed and at one point Graeme even lifted Kirsten high into the air!! Judging by the look on people's faces I don't think anyone expected those moves!
If you are planning an Edinburgh wedding (or anywhere else of course) please don't hesitate to contact me to discuss your wedding photography requirements.
Edinburgh Royal Botanic Garden wedding photography highlights –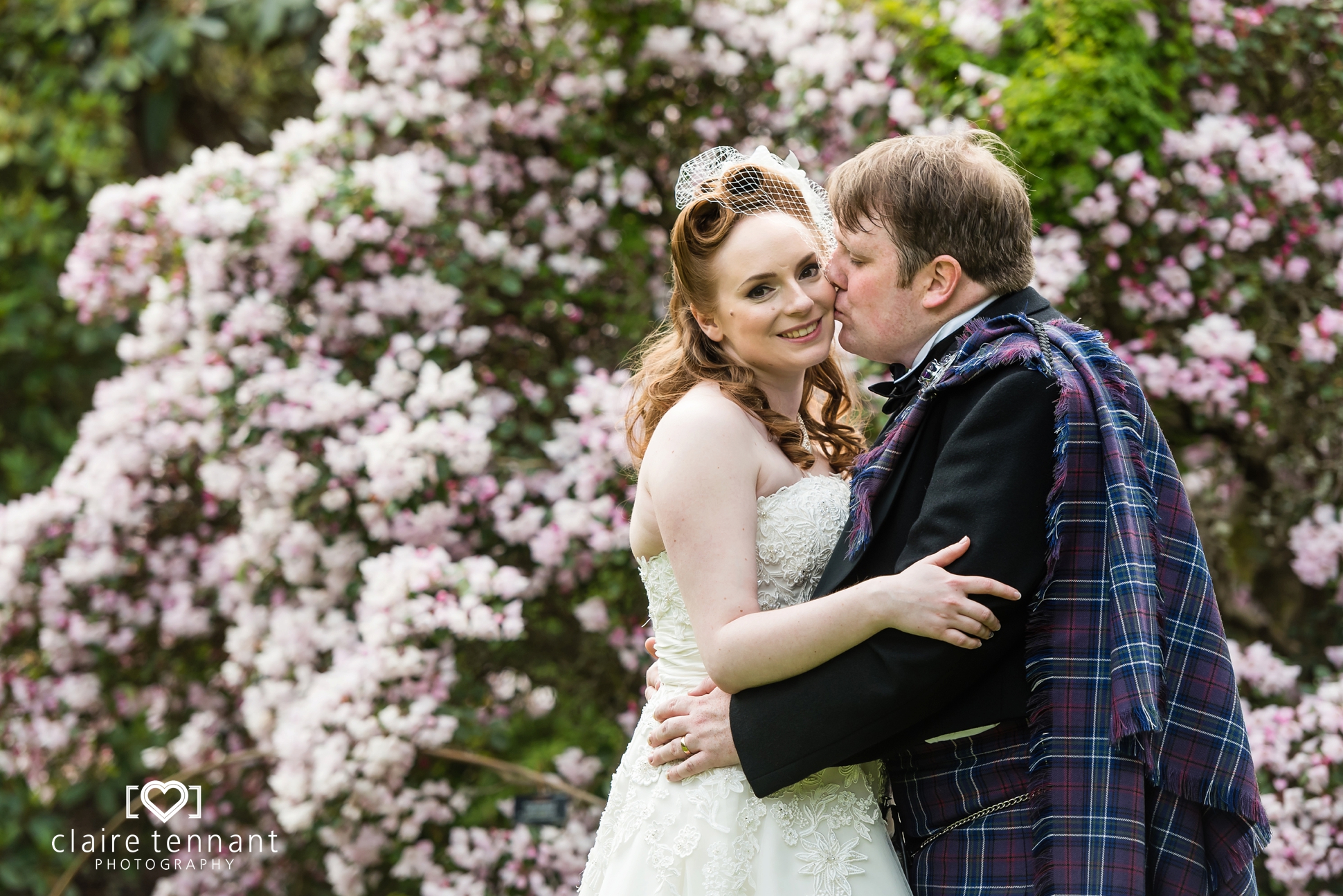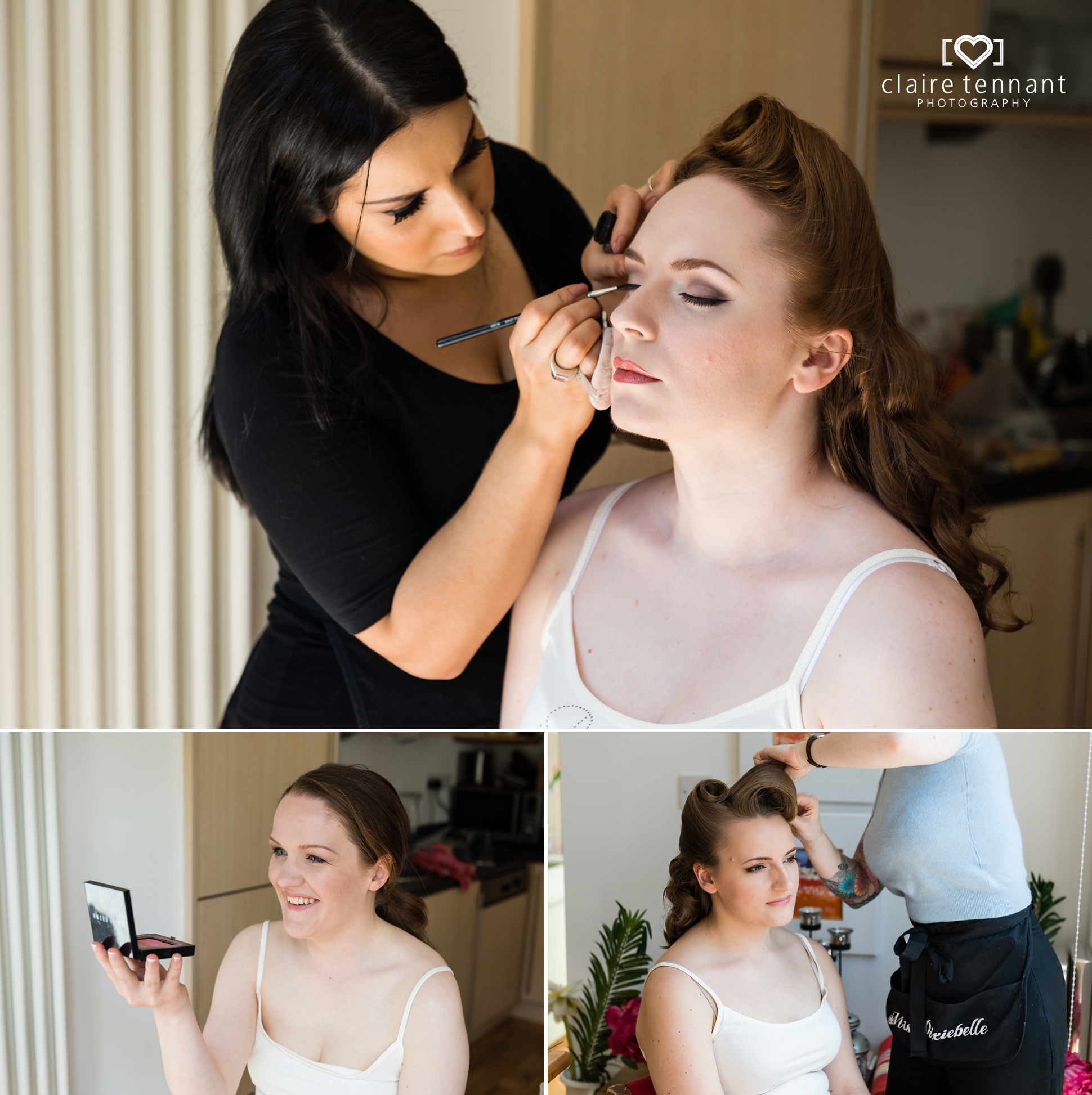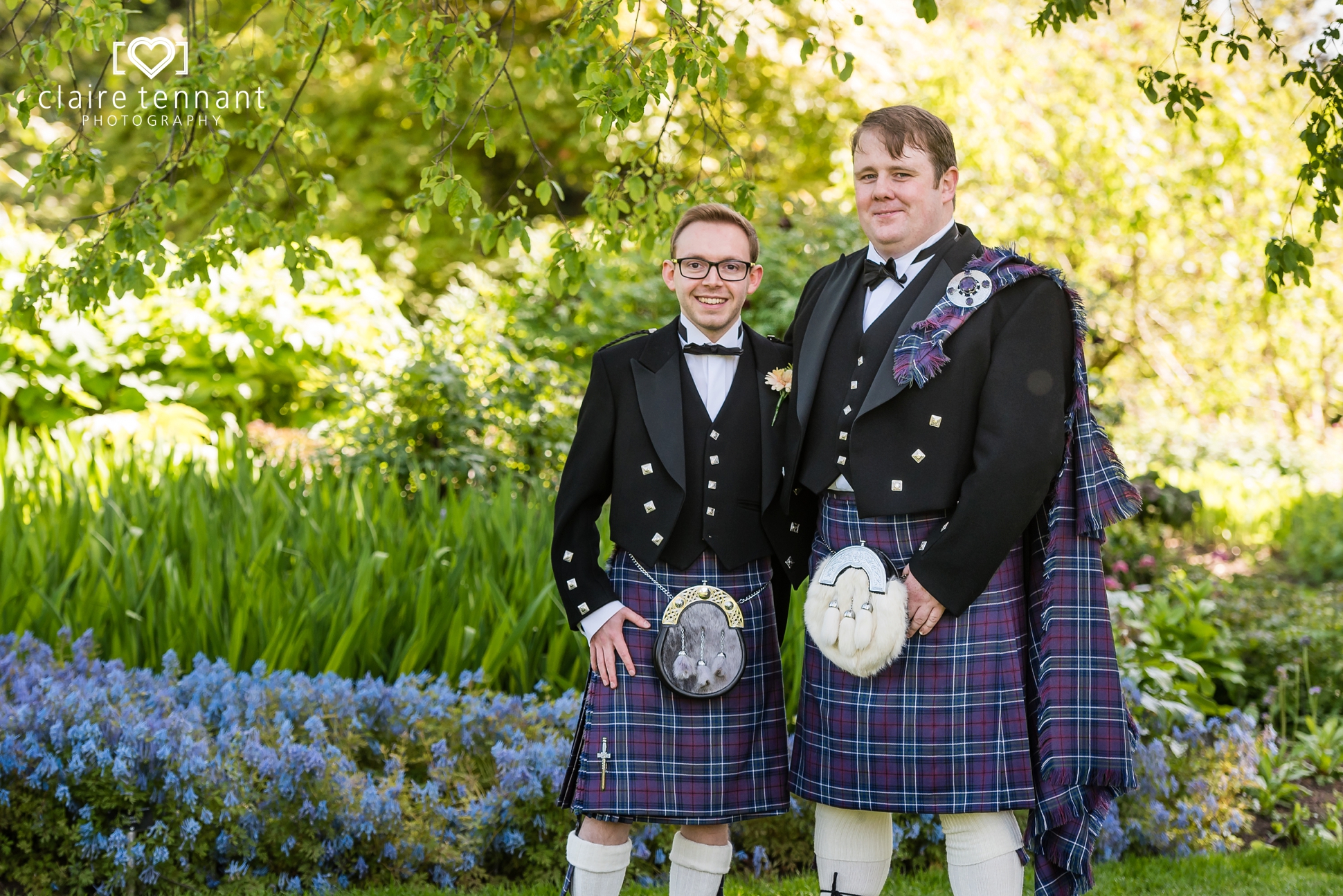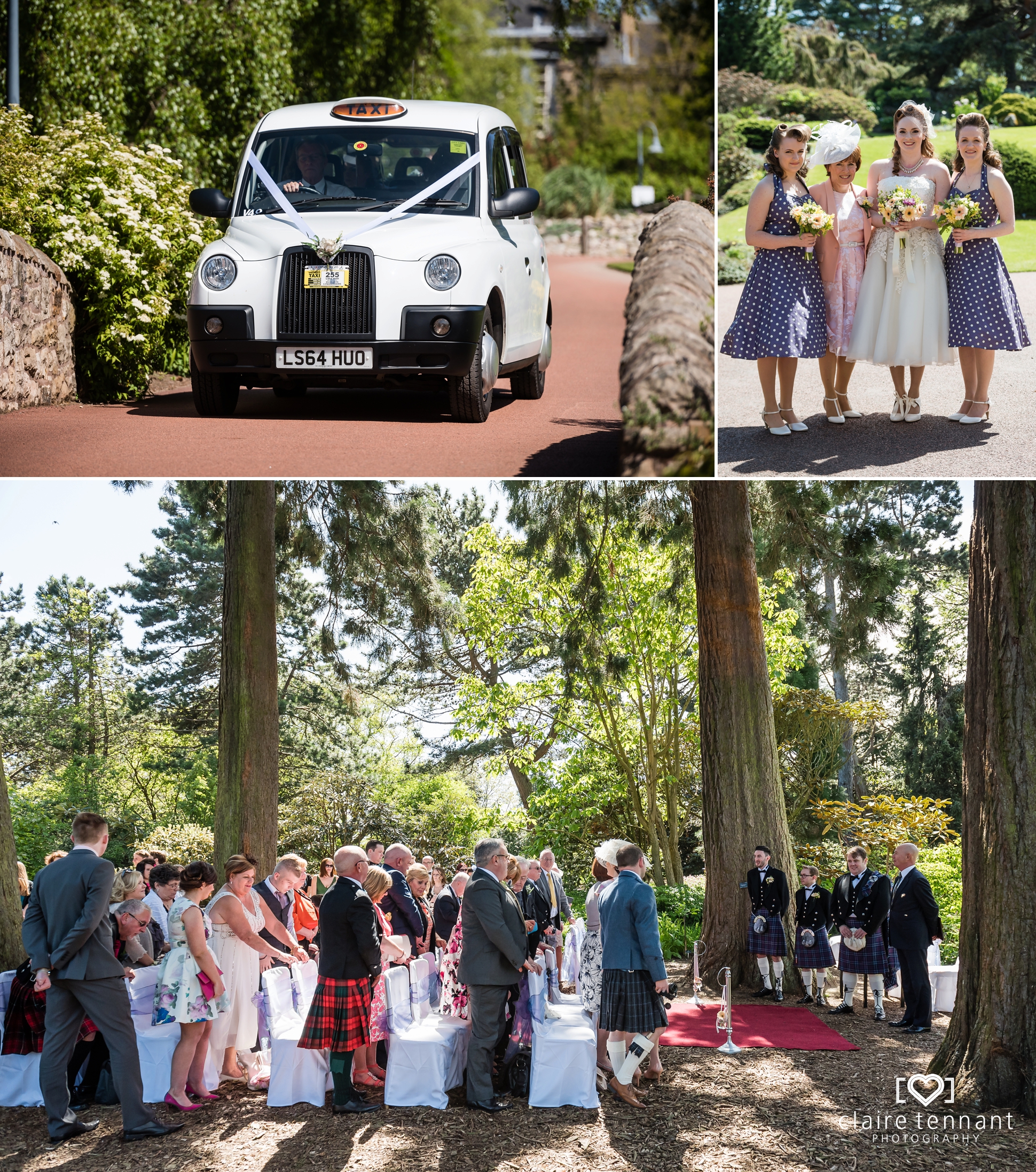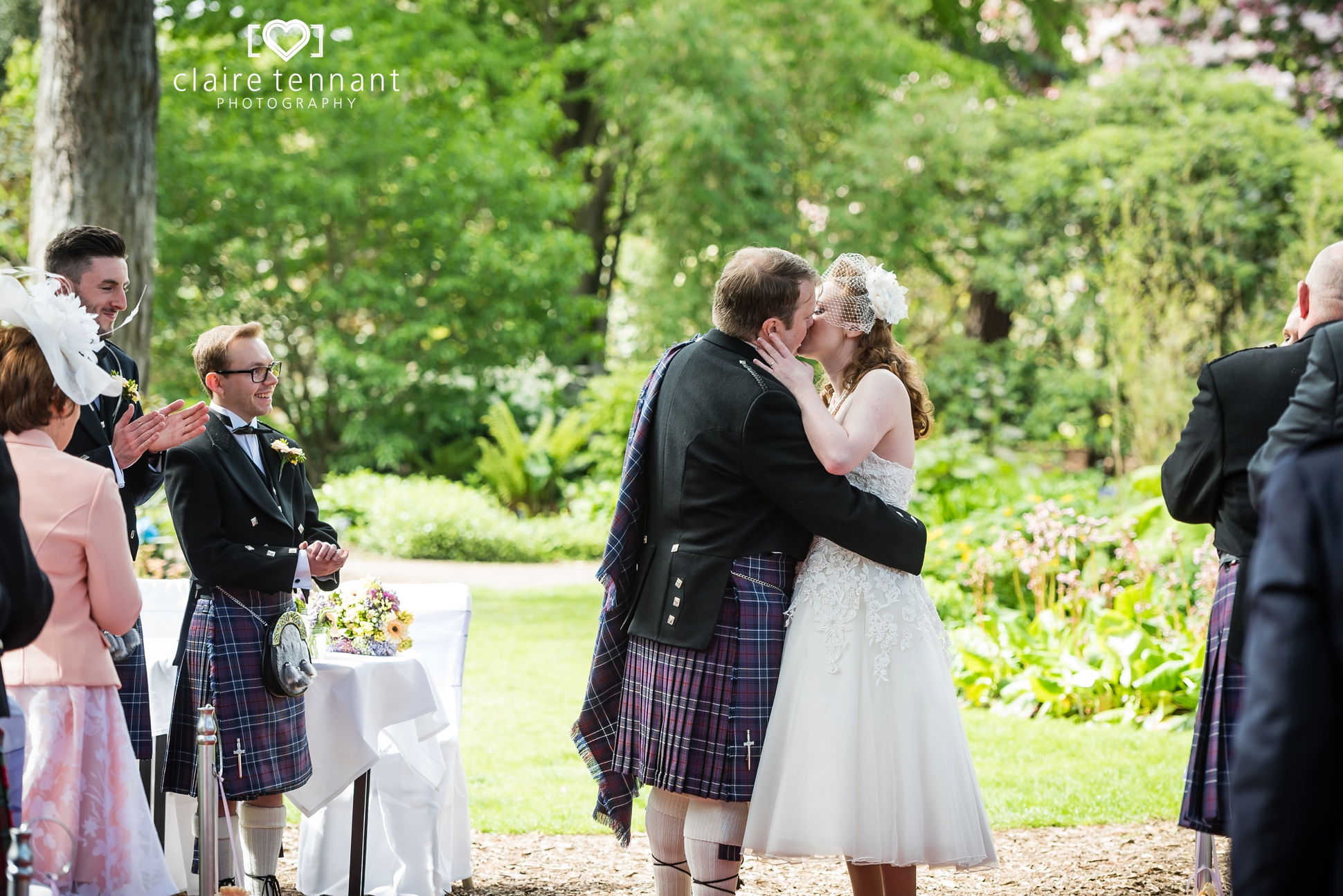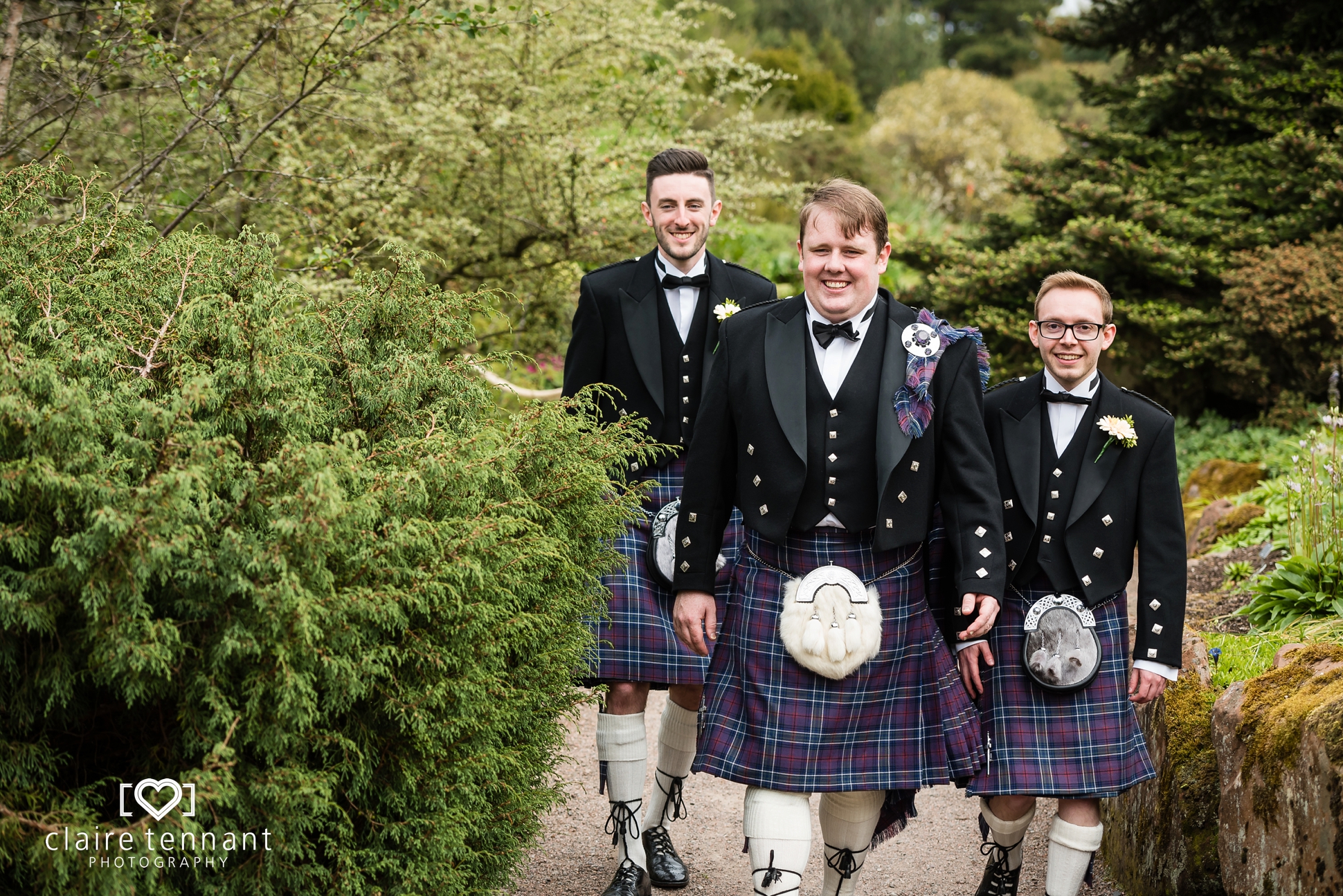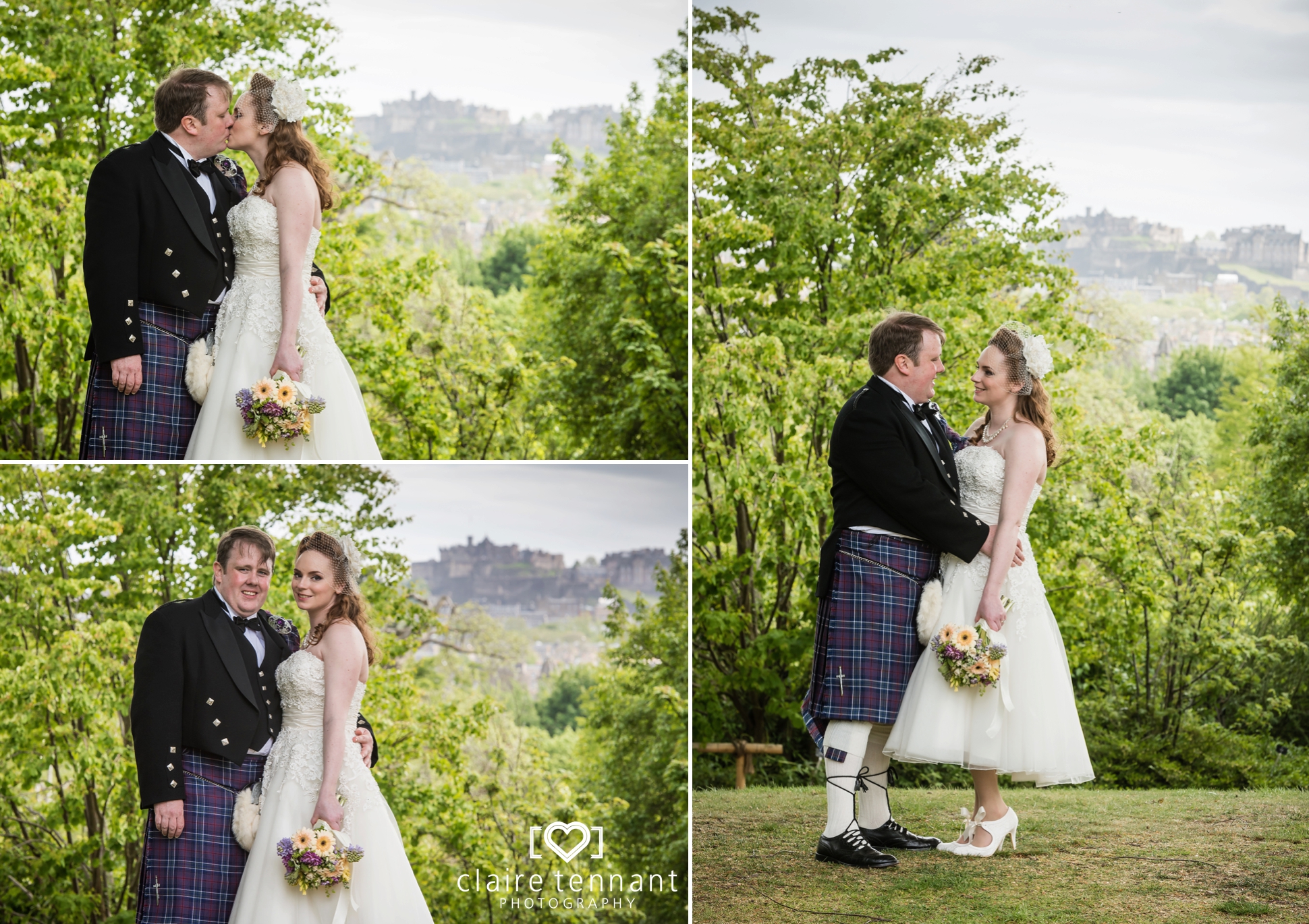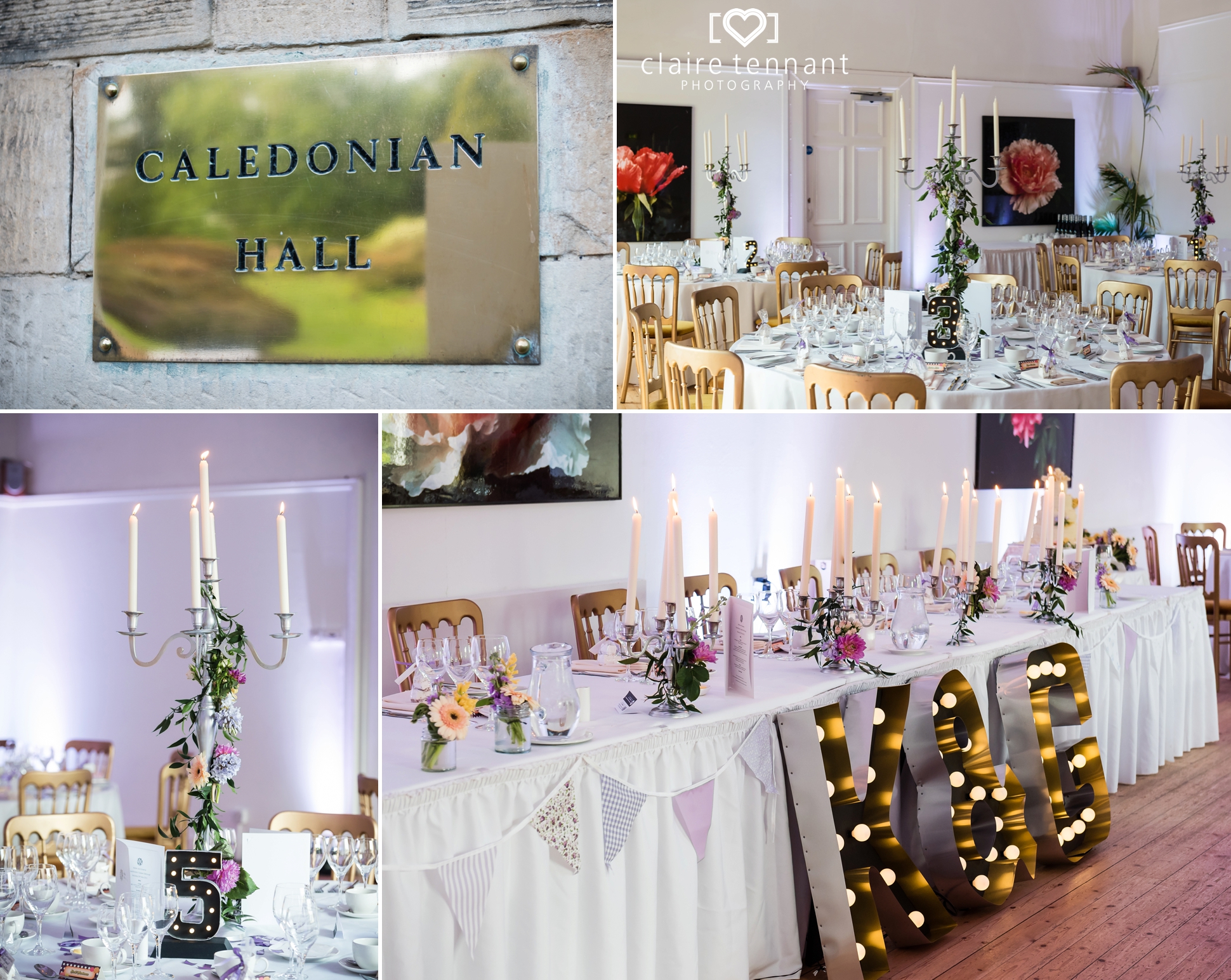 Suppliers
Photographer – Claire Tennant Photography
Humanist Celebrant – Tim Maguire
Florist – Roseparks
Dress Designer – Justin Alexander
Store – Gwenne Wedding Services
Make-up- Miss Dixiebelle
Hair – Miss Dixiebelle
Cake – Marks and Spencer (additional flowers by Roseparks)
Band/ DJ – Aurora